Watch our video on how to grow garlic, then go out and plant your garlic!

Wondering how to grow garlic?
Its not rocket science, as even Eric can grow garlic. Its is easy to do, garlic does not have many diseases or pests, and its pretty low maintenance. Our how to plant garlic video steps you through the process.
And learn how to harvest and how to cook garlic scapes in this video here.
You can buy seed garlic, which is basically the largest bulbs of a particular strain of garlic from Filaree Farm, you can also find them at your local farmers market. Buy the largest, healthiest bulbs the farmer has.
Garlic is broken down into a few varieties, Rocambole, Purple Strip, Porcelain, Artichoke, Silverskin, and a bunch more. We plant hardneck garlic here in New England, softneck Italian style garlic does not do well here.
Maybe one of your neighbors already grows garlic and you can get a few heads of garlic from them to plant. I've heard stories of families who have brought garlic over from Russia or Poland, and keep the variety going in the backyard. Getting garlic from the local farmers market means those particular bulbs will grow well in your area, ask the farmer, i'm willing to bet they'll talk all you want about growing garlic.
Erica over at Northwest Edible Life has a great photo series on how to plant garlic, check it out here.
What have been your experiences with growing and cooking with garlic? Let us know below, be great to hear from people!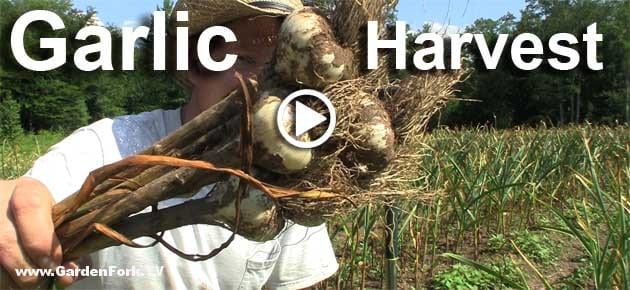 Check out our how to harvest garlic video here.