Easy grow light stand made from scrap lumber! Don't buy one of those $100 grow lights, build this grow light stand to go with our DIY grow light video. Homemade grow lights have always been funky, but with this grow light stand, and our easy grow lights built from cheap shop lights, you won't have to have this mess of lights and cords and rope to hang grow lights above your plant seedlings.
I built this light stand out of scrap lumber I had in the garage, if you don't have any, ask your neighbors or walk around the neighborhood on trash day, I bet you'll find free wood to build this. You'll need some chain as well, which you can get from the local hardware store.

What I like about this grow light rig is that you don't have to hang lights from the ceiling or some kludged together mess of ropes and wood. The side braces allow the light to be adjusted up as the seedlings start to grow. I've also got an idea for a stacked version of the grow light stand, so you can put one on top of the other and save space. neat.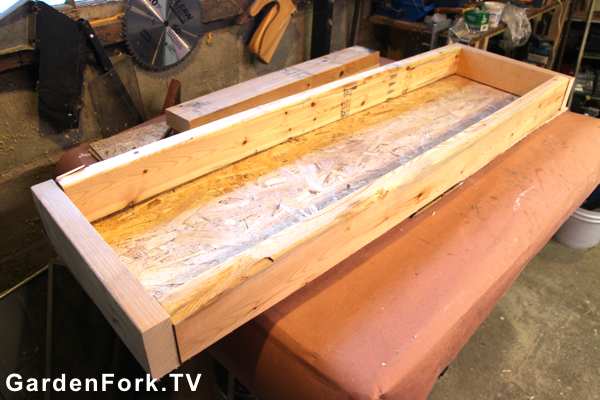 What kind of bulbs should you use in grow lights? I use regular old warm white or cool white fluorescent bulbs. Other may disagree with this, but here's my thinking, we're not growing plants, we're starting seedlings, and the light output of these inexpensive lights works fine for me. Its been suggested not to mix the kinds of bulbs you use in a grow light made from shop lights, it can make the ballast wear out faster.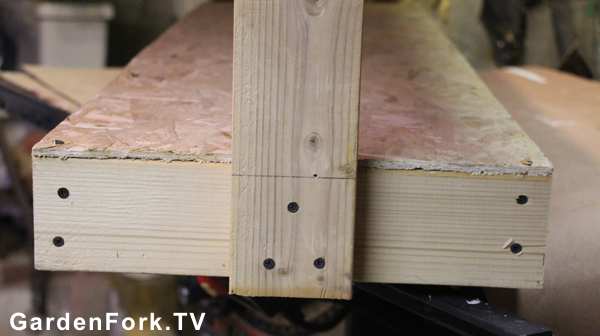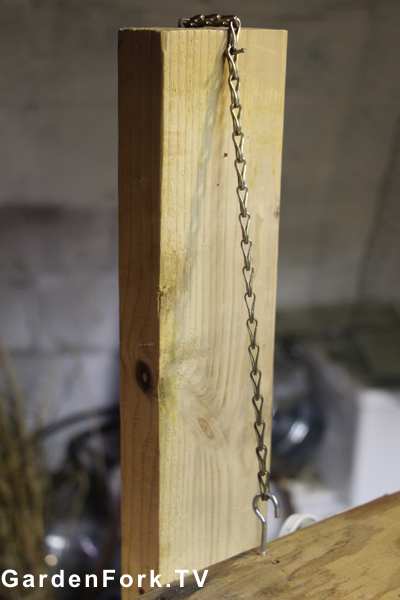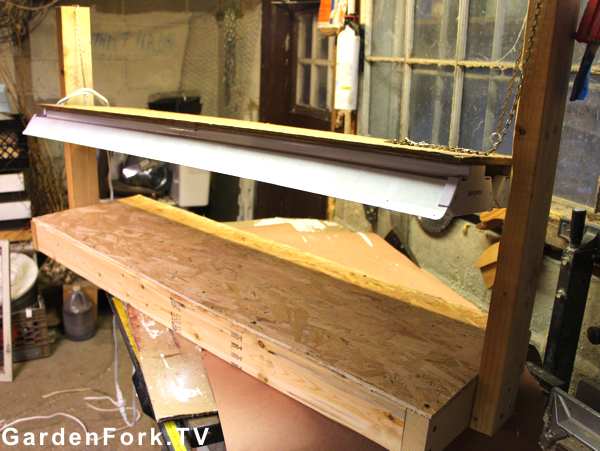 Check out our special Seed Starting How To page here.
What are your ideas for grow lights? let us know below: