Learn more about this and other fun stuff at our viewer forum, The Greenhouse. Comments have been turned off here, but you can post your thoughts, pictures and videos at The Greenhouse.
I've been doing everything today, gardening, truck repair, greenhouse cleaning, seed starting, transplanting, and oh yeah, throwing the ball for the Yellow Labs, Henry & Mij.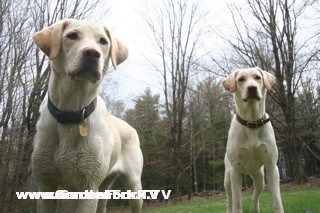 Henry & Mij waiting for the ball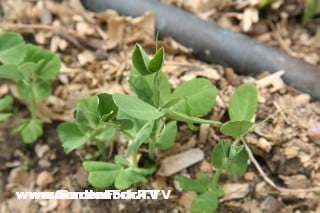 sugar snap peas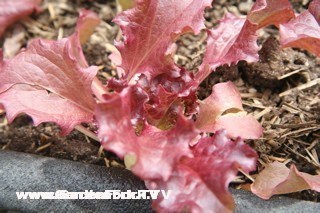 Red Sails lettuce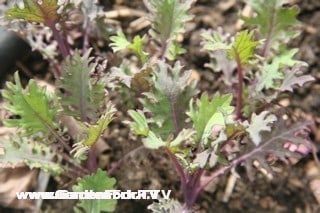 Red Russian Kale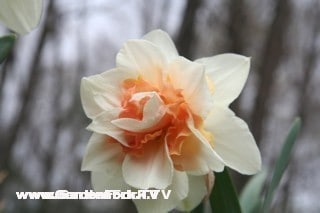 daffodils from White Flower Farm
Rhubarb bursting out in less than a week.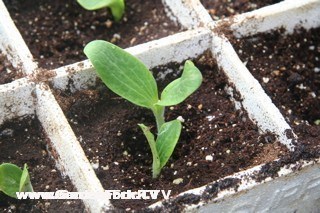 Pumpkins seedlings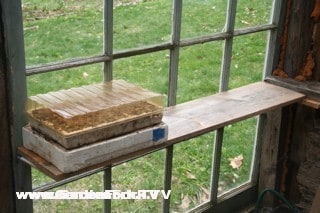 New shelf in greenhouse with marigold seedlings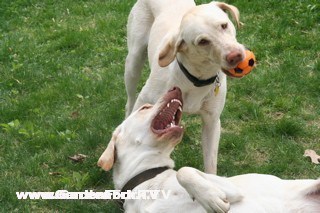 they do this all day.
back to gardenfork.tv main pageÂ