Want to keep weeds down without spraying? Natural weed control is the way to go using this woven weed fabric. This video is an update to our previous how to control weeds video, showing how the weed fabric has held up to 6 years of New England weather.
I'm using the term natural weed control in a broad sense here, not wanting to get into the weeds about whether using a plastic material is natural. But rather in the sense that we are not using chemical weed killer, and by depriving the weed seeds of light, we keeping the weeds down in the garden.


This was purchased from a local greenhouse supply, you can buy the weed fabric online also. I've seen this fabric used as the floor of greenhouses and nursery yards. The fabric comes in rolls, and my neighbor got a friend to sew the fabric into a one giant piece. Each fall, the plants are pulled up and the fabric is rolled up and stored in the barn.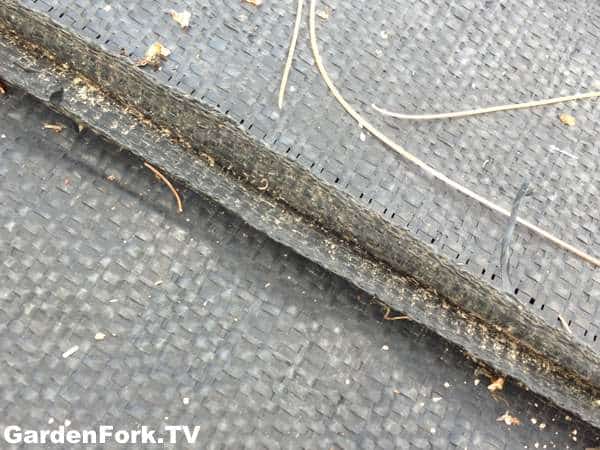 Large cement blocks hold down the edges of the fabric, and bricks are interspered between the plant rows throughout the garden to keep it from blowing up and away. To plant seedlings in the fabric, a propane torch is used to create holes. The torch singes the edges of the plastic, keeping it from fraying.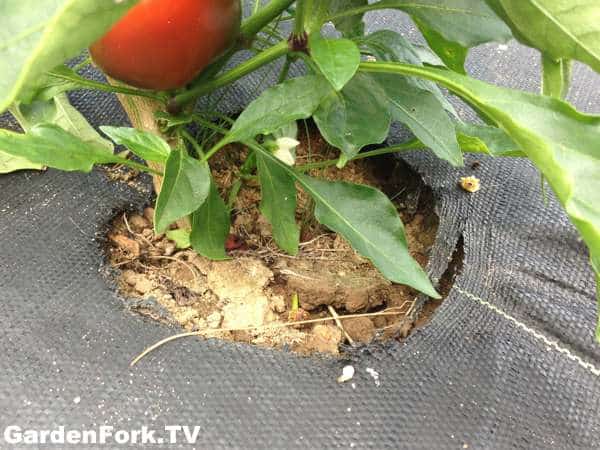 This natural weed control method works great for squash cucumbers, and whatever other vines you want to grow. It makes it much easier to harvest squash when the plants aren't covered in weeds. It also makes it easier to spot damage by insects - watch our squash vine borer treatment videos.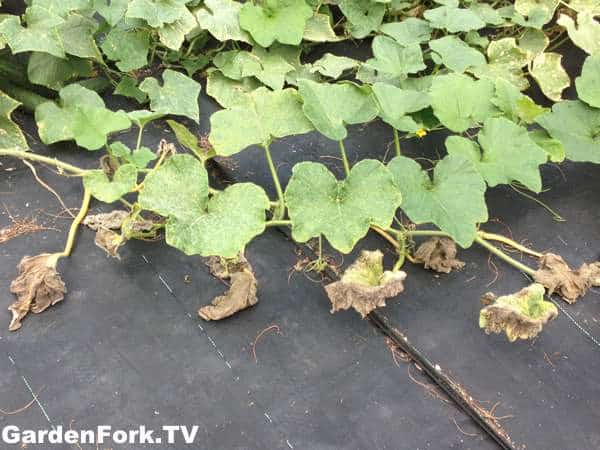 This weed fabric is UV stable, meaning it is resistant to the sunlight degrading the material. If you use regular plastic sheeting, it will break down in the sunlight. You can see us use black plastic mulch in this tomato video.
Questions or comments? Let us know below.