[jwplayer config=custom file=http://gardenfork.tv/GFreel640.mov image=http://www.gardenfork.tv/henry_tub.jpg]
(up to date stats below)
"Gardenfork feels like a conversation with a wiser and dangerously experimental next door neighbor rather than a show host."
People keep telling me GardenFork should be on TV, so I am looking for a company to work with to do just that. Here are what some of the reviews people write on iTunes and YouTube:
Eric isn't the polished, perfect presenter that commercial home-garden-dyi shows present, and that's a plus. I love watching Eric's show because its real and i can relate to them. The recipes are solid, his gardening tips are great and his DYI projects are actually projects that I'd want to take on without taking construction courses first.
Gardenfork is a kick -- Eric doesn't always get his projects right on the first go, but when he makes mistakes, they are always informative... and funny! I use this show to get new ideas for the house and garden, and to convince my husband to do projects : "See Honey! It's easy to cut down a tree!"
This podcast is full of a real person doing cooking and gardening and learning along the way. Funny enough Eric helps you learn what to or not to do in some cases. Makes you feel like you can walk up and shake his hand and have a comfortable conversation with him. Very down to earth guy and show. Love it lots!
Our entire family enjoys GardenFork and look forward to each new show. LOVE the series on Beekeeping and its inspired us to take up the very important and rewarding hobby. If not for Eric, I don't think we'd have gained the confidence necessary to begin the endeavor. We have really enjoyed learning along with Eric. LOVE his laid back, humorous and likable personality!!
GardenFork has been a great motivator for me to learn new skills and try new things. Like making bread for the first time and GardenFork's video made me realize I didn't need to be a trained baker to do so. Eric's easy going, not everything is going to go perfect demeanor was a welcome contrast to the uber-polished cable shows - who I love but will never be!
Viewership and Demographics below, learn more about me click here.
YouTube Stats For February, Total YouTube views currently: 6,952,355. Subscribers grow by 1.5k monthly, YouTube Channel link here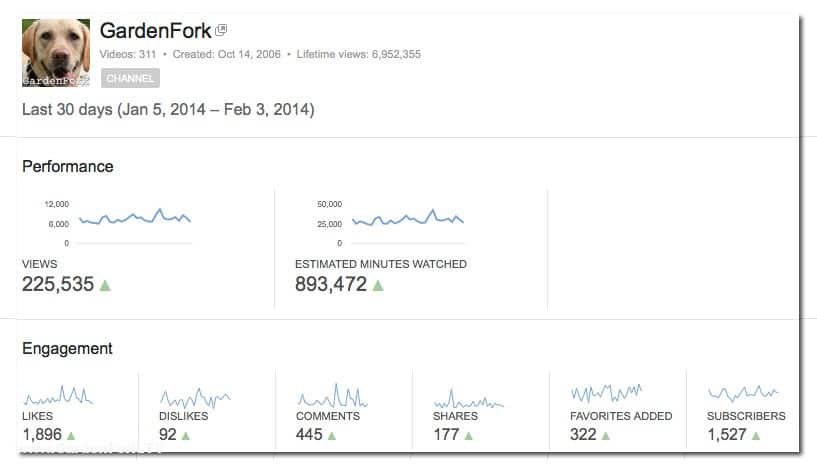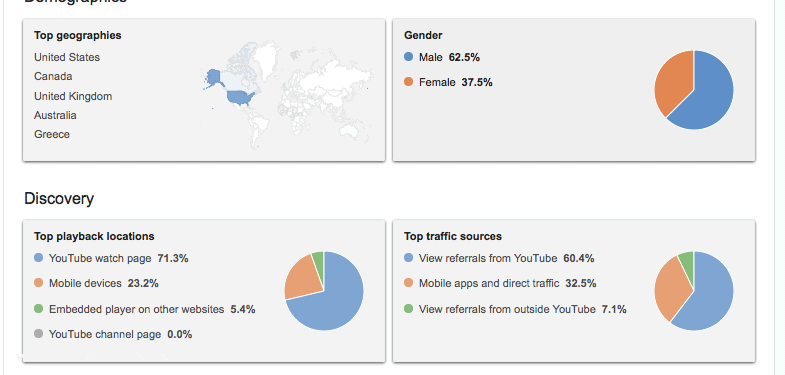 Interested? eric@gardenfork.tv or 718-636-0177