The large mulberry tree had to come out. The neighbors complained about the berries that littered their yards each year, and got tracked into their homes by the feet of kids and dogs.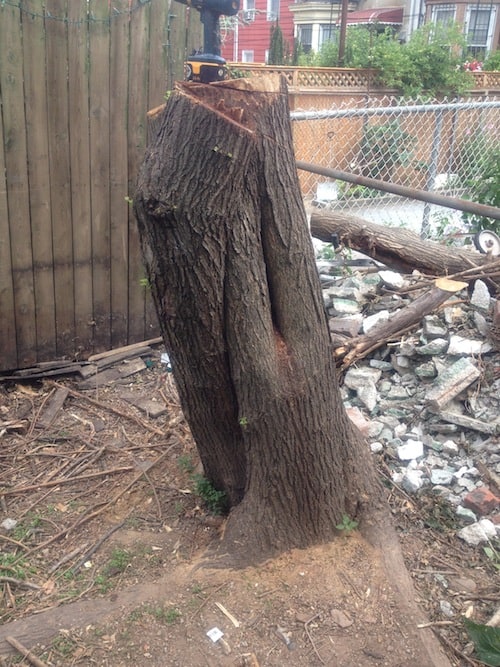 So down came the tree, and what was left for me to deal with was about 5 feet of tree. Time for the 20" bar chainsaw and a lot of sawdust.
This tree was one tree that had two limbs right at the base, and those limbs kinda fused at the bottom of the tree, and it was my job to cut this as flat as I could. I'm not good at level cuts - it always seems to look good while you are cutting, but by the time you get to the other side of the cut, its not.
Why is that?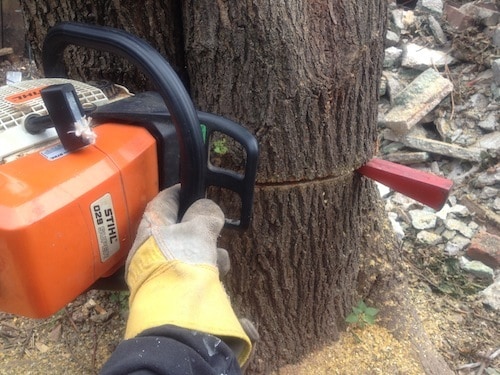 To keep the bar of the chainsaw from getting pinched by the cut portion of the tree, I drove a wedge in to keep the cut open. I had forgotten my plastic wedges, so a metal wedge had to do. One usually uses plastic wedges so if the chain touches the wedge, the chain is not damaged. Metal wedges are bad for chainsaws. But I paid close attention to keeping the saw away from the wedge.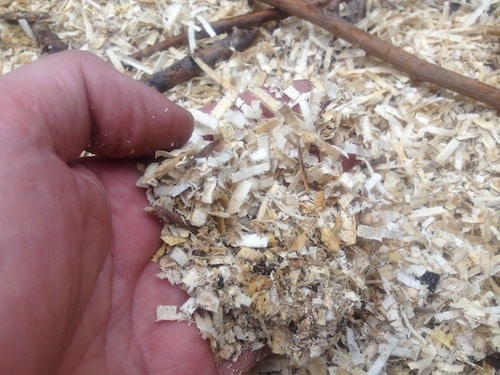 I did do the smart thing and bought two new chains for the saw before starting this project. It is amazing how quickly a chainsaw will cut through a tree with a new chain. wow.
Plus look the wood shavings it left behind, a clear sign of a sharp chain. If your saw is putting out dust rather than flakes, its time for a new or sharpened chain.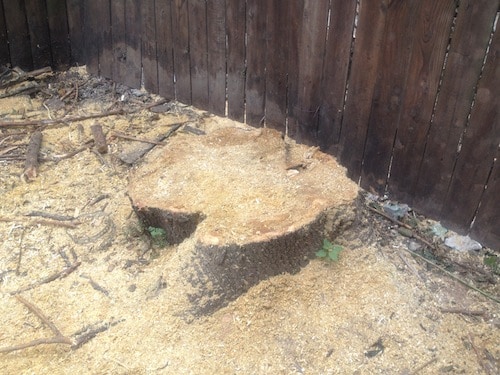 We  have several chainsaw videos here for your to check out: