This post may contain affiliate links, it helps us pay the bills, more info here.
What is Beer Cooler Sous Vide? It's a super simple way to cook sous vide without buying an expensive immersion stick gizmo. You probably have all the parts you need in your garage. Let's watch the video:
This is a great hack I learned about from Kenji Lopez-Alt of SeriousEats. You can cook meat sous vide with just a beer cooler, some zipper bags, and a thermometer. No need for expensive immersion circulators, just some simple tools and this all tastes amazing.
Sous Vide is a cooking method that brings the meat up to a set temperature (like medium rare) and holds it there. The beauty of this is you don't overcook the meat, and you get to precisely pick the done-ness. Nice.
How to build your beer cooler sous vide rig
Pretty simple. Get a cooler.
I'm am all about use what you got, so go in the garage and see what's there. Or maybe your neighbor has a cooler they want to get rid of.
Then do this neat hack I learned from Kenji. Insulate the lid.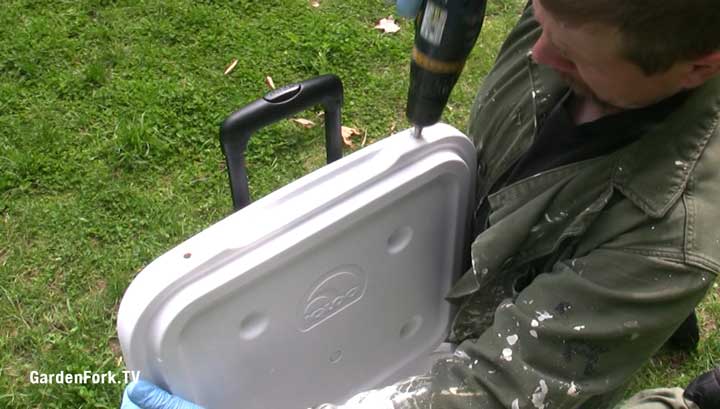 Its something I never thought of, and now I wonder why cooler companies haven't done it before. Get your cordless drill, and drill two ⅜" holes in the front edge of the lid. Lift the lid such the edge with the holes is pointing up. Fill with regular spray foam. Let dry.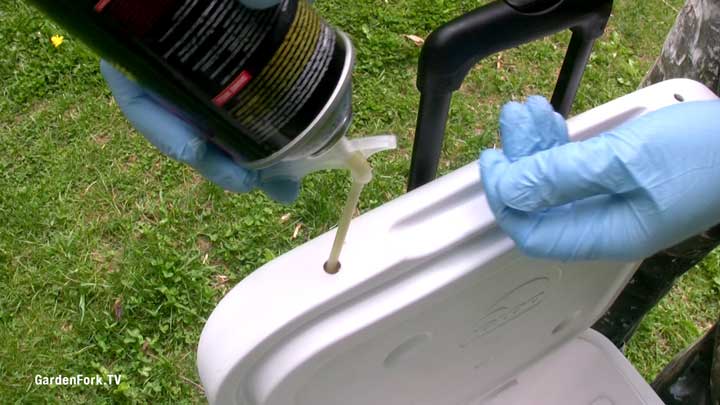 Be sure to wear gloves and clothes you don't care about when you do this spray thing, the foam will get on your clothes and it does not come off. Learn from me.
That's is for the build, pretty simple, right. Now that everyone has Yeti coolers, I imagine you can find someone who will give you a cooler for free. Just find the friend who is doing the decluttering thing.
So why a beer cooler? Coolers keep things cool, but they can also keep things hot for quite a while. To cook a steak, fish, and other thin proteins with the sous vide method, you only need to keep them in hot water for about an hour. The cooler will keep the water right at 135ºF (medium rare) for quite a while.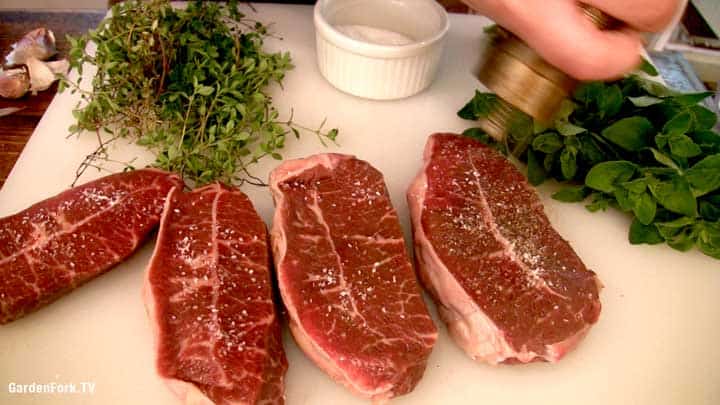 IMPORTANT! Season your meat. Its best if you can salt and pepper boths sides of the meat a day before and leave it in the fridge, but even adding it just before sealing in a bag is ok.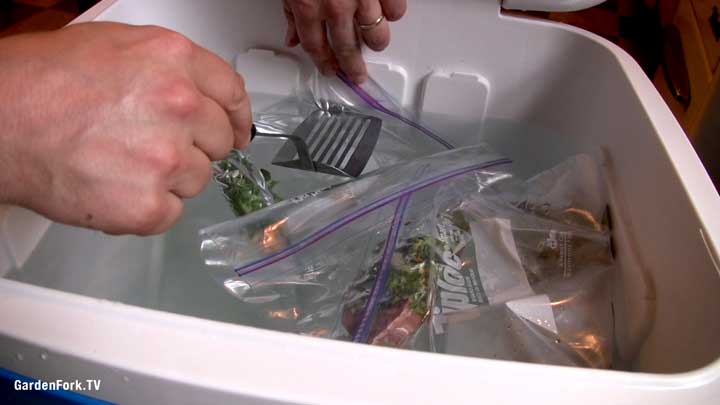 The hardest part of this whole beer cooler sous vide method is getting the air out of the zipper bag. When I first made this video, my air evacuation technique was not great, but now I put the meat in the bag, and lower it in to the cooler (or a bowl of water) and slowly lower the bag until the zipper part is at the water line. Almost all of the air will have been evacuated at this point. Zip up the bag and you are good to go.
I use water that is a few degrees warmer than the end temperature I am aiming for, this works for me. Test for yourself, and get a digital thermometer, it is a big time saver.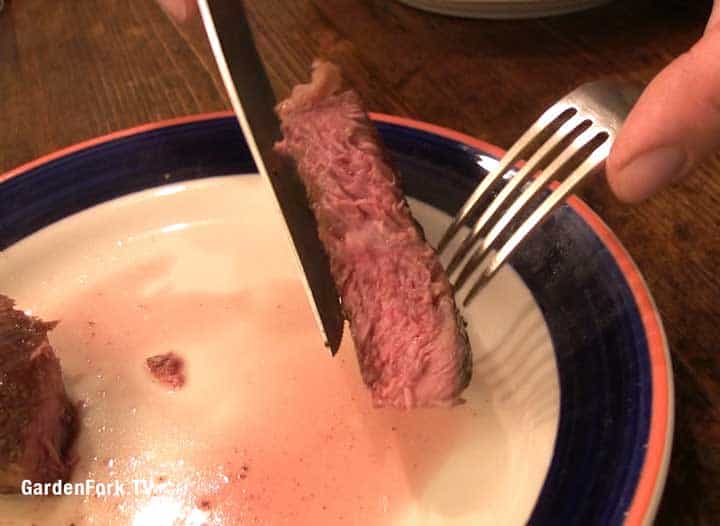 When your meat has been in the cooler for an hour, it is time to sear it. Heat up a cast iron pan, pat dry the meat, add oil to the pan, and sear for a minute on each side. Drop in some butter if you want a quick sauce. Let the meat sit for a few minutes and you are good to go!