We do some telecommuting on the drive between the city and the country. And NYC being what it is, the power inverter we had is gone now. Remember to lock your car doors...
So I ended up buying two power inverters. A power inverter is a box of electronics that allows you to plug a 110 volt plug into a cable that plugs into the car power outlet. AKA cigarette lighter socket.
I bought a Bestek 200 Watt power inverter that has this neat design. It has the same shape as a large cup of coffee, and sits nicely in a car cup holder.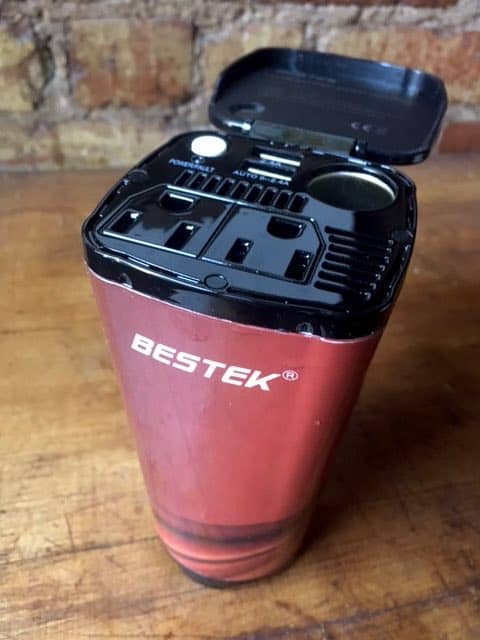 Thinking I should have one of these also for our second car, I bought a second power inverter. This time I opted for the more box shaped model.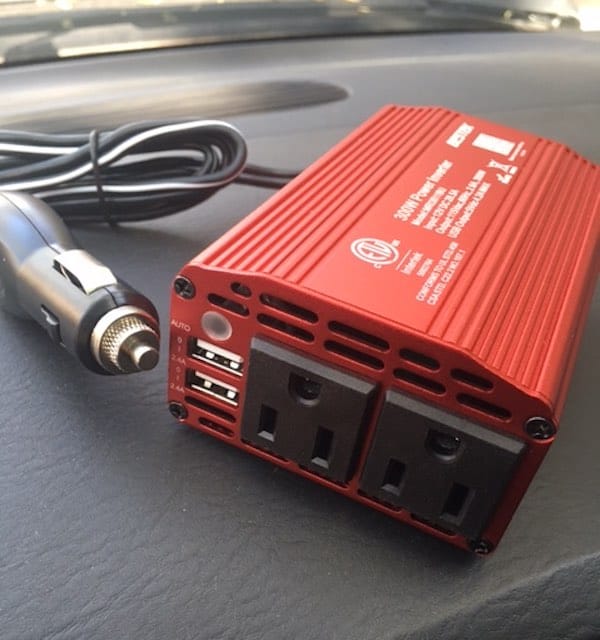 After using each of these for a while, the box type has become my favorite. While I like the design of the coffee cup model, it is best located in the cup holder, and there's only two in the front of our car. We usually each have a drink in those holders.
AND I have managed to lose the power cable for the cup holder model. The wire is not permanently attached to the inverter. Not good in my world. I lose small things. They fall out of the car somehow.
So, for the vast majority of you all, the 300W Power Inverter is the way to go. Plug in your laptop to charge, a few USB cables - what more do you need?