This post may contain affiliate links, it helps us pay the bills, more info here.
Can you use a casserole dish Instead of a cast iron dutch oven for no knead bread? Dutch ovens, if you don't already own one, can get expensive. So if you already own a casserole dish, you may be able to use it for no knead bread recipes.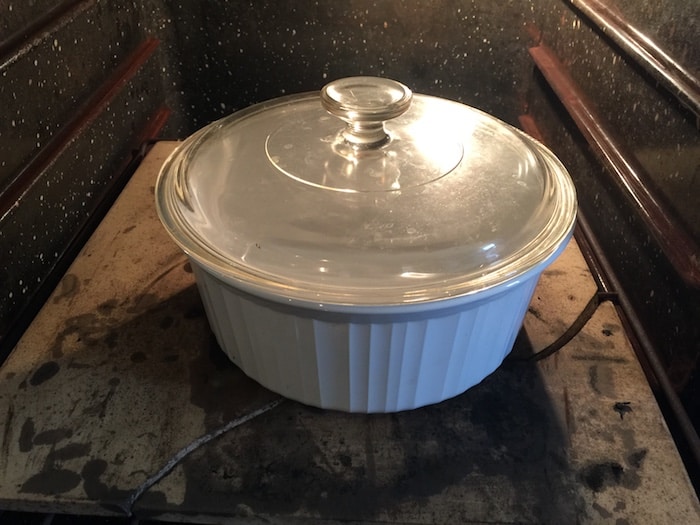 But you have to be careful. Not all ceramic or glass casseroles will be safe to use. Now I am not an expert, but from reading many posts online, here are some guidelines to follow:
Make sure the casserole dish is rated for high heat. Baking no knead bread at 450ºF is high heat. Not all casseroles can withstand that temperature.
Make sure any glass or Pyrex is rated for high heat as well. Glass can break when heated beyond its rating.
Glazed Stoneware casseroles, from what I've read, stand up better to high heat. Again, check the manufacturer for the heat rating.
So do go make no knead bread, just be careful!