Here's my go to cast iron corn bread recipe for most weekends at the house. Cornbread goes with so many of the dishes we make, I have the ingredients in my head.
Melt fat, mix dry, add wet, pour into pan.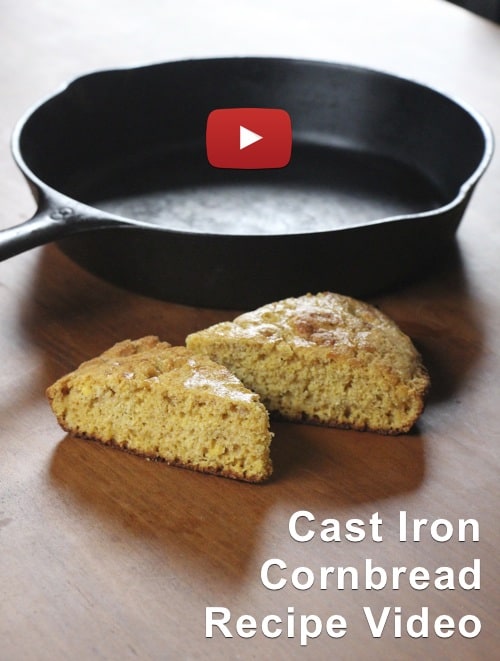 I love cornbread. I'm not sure when the first time I ever had cornbread was, but I'm pretty sure it was probably at the Friday night fish fry when we lived in Wisconsin.
We would go to Etzel's Country Inn and sit in what looked like someone's basement recreation room. There was a bar next-door, and we would have fried perch, french fries, and corn bread. All this and a polka band playing with accordion music.
And it was that his fish fry that the epiphany that I want to learn how to play the accordion. We see how well that turned out.
But what I love about this cast iron cornbread recipe is it's easy super simple. You literally throw the oil in the pan, put the pan in the oven to heat up. You mix the dry ingredients dump, the wet ingredients and mix it all together. Pour in a hot pan, if it sizzles be careful. I've never had it spit at me but you got to becareful these days or else someone's gonna get mad at you you know.
Drop it in your oven half an hour later, boom: delicious cornbread.
In this recipe I use a bacon drippings. You don't have to do that if you don't want to, it does give it a neat taste, but you could also use butter or you could use a vegetable oil. Really what ever makes you happy go do it. Okay?
Full disclosure: I am a northerner and I like cornbread that's a little sweeter maybe than my southern friends. I know I like it sweeter than my southern friends because when I serve them cornbread there's always a raised eyebrow that I got from them.
If you want to buy a cast-iron skillet here's a link.
See our how to season cast-iron videos as well.
Here is our Jiffy cornbread recipe hack video.
Eric's Cast Iron Cornbread Recipe
4 tablespoons of bacon drippings, veg oil, or butter
1 ½ cup cornmeal, medium or coarse ground
½ cup whole wheat flour
½ cup sugar, less if you like.
1 ½ teaspoons baking powder
1 teaspoon salt
1 cup milk
2 eggs
You can also use a glass or metal pan for this. I would opt for the glass pan if i didn't have any cast iron.
Fire up the oven to 375 with the cast iron pan in it.
After assembling your ingredients, pull out the pan.
Drop the oil into the cast iron pan, and put back into the oven.
Mix together the dry ingredients using a fork or similar tool.
Add the two eggs into the milk and scramble them. Don't over-scramble, K?
When the cast iron pan has melted the oil, pull it out, and place on a rack, as it will be hot.
Pour the batter into the pan. The oil will puddle up, that's ok.
Bake for 30 minutes, test with a clean knife for done-ness.