Here are some hoop house plans and photos of the small hoop house we use for cold weather greens. We had a really warm weekend last week, so i pulled out the cold frame hoop house that we built in the How to make a hoop house cold frame video here. I put in a mix of salad greens and mesclun mix, place a wireless thermometer in, and left it to grow.
I've gotten many requests for plans for the cold frame hoop house, you can get more info on all our hoop house cold frame plans here. Below i'll post a few key photos to guide you along. This Cold Frame Hoop House plan is perfect for our raised garden beds.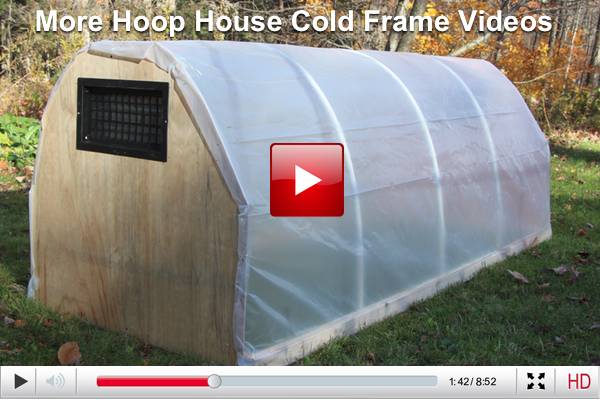 These hoop houses work really well with our raised vegetable beds. You can watch our How to Make Raised Garden Beds video on our site here.
If you want to learn more about growing vegetables year round read Eliot Coleman's Four Season Harvest book and Nikki Jabour's Year Round Vegetable Gardener.