Well, actually a "work around."
For some weeks the black HOME button at the bottom of the screen on my iPad 2 has been...let's say moody, uncooperative. In a word "balky." Like me, it only works when it wants to and is unpredictable in its work ethic, also like me.
I'd done some research on the interwebs and found this to be a common complaint without a real cure. Some think the problem is actually software related. Some think it's mechanical. I've tried all the simple suggestions I could find about "resetting" the software.
Most of these suggestions were simple and middle-of-the-road. One was more occult than anything else.
"Take your iPad out of it's case or cover. Rotate your iPad into the Landscape orientation with the HOME button to the right. Rotate your device to the Portrait orientation with the HOME button on the bottom. Immediately put your iPad backdown on a cold, hard, flat surface and leave it over night."
Well that didn't work.
I did think about having the mechanical Home button replaced, but I'd read that because of the way the iPad is constructed, there was a good chance of damage. Everyone guaranteed their button and their work, but NOBODY guaranteed the damage putting the new button in.
However, I discovered that in the later iOS upgrades there is a HOME button in accessibility options that will float on your screen and do all kinds of nifty things.
The "soft" HOME button is small, semi-transparent, and dragable to any place on your screen.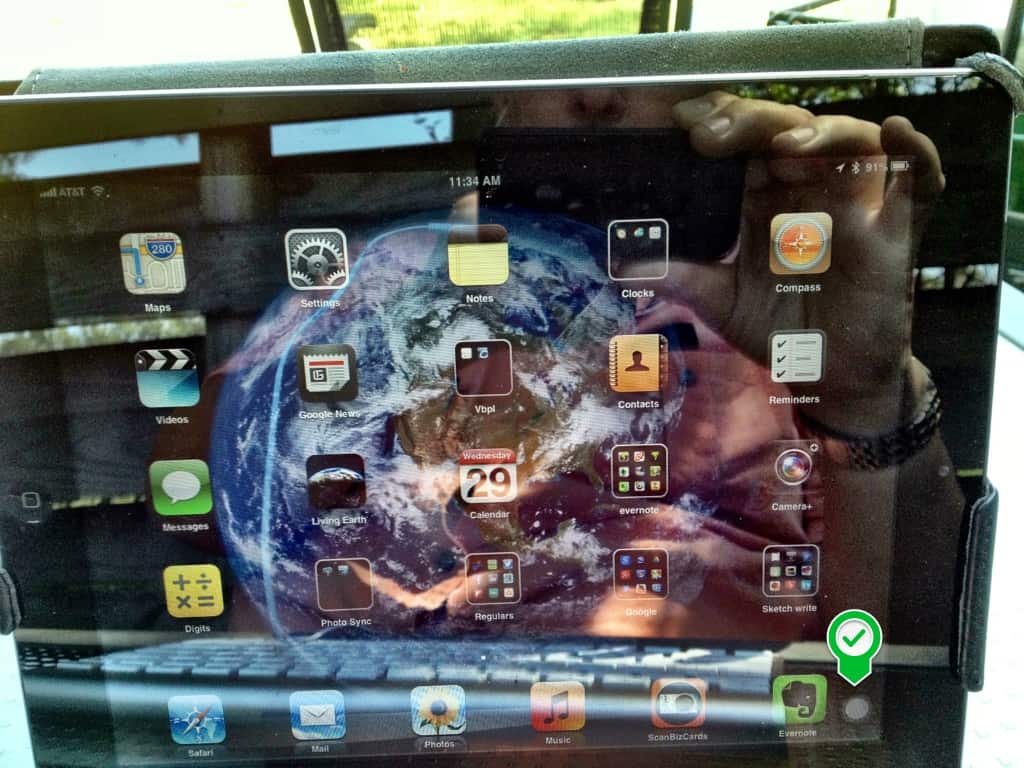 When activated, it pops up with this MENU: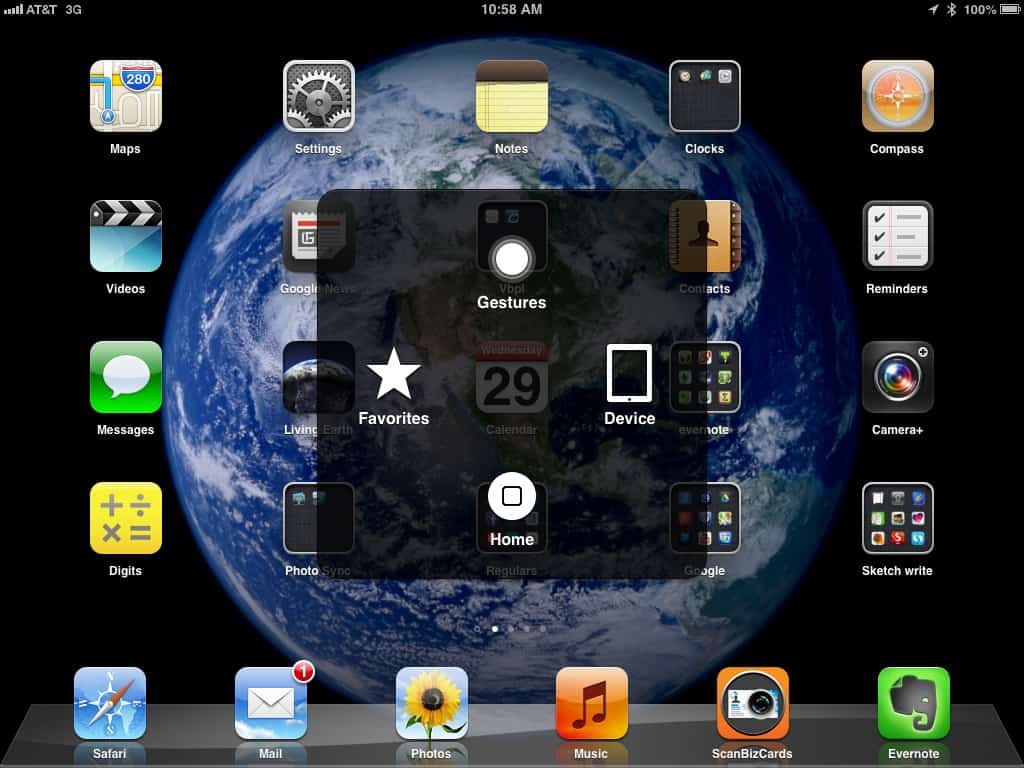 from here the soft HOME button accepts 1, 2 or 3 taps, just like the mechanical HOME button. "Gestures" is for recording your own unique gestures and relating them to apps or other events. "Favorites" is where your gestures are stored. Under "Device" is this MENU: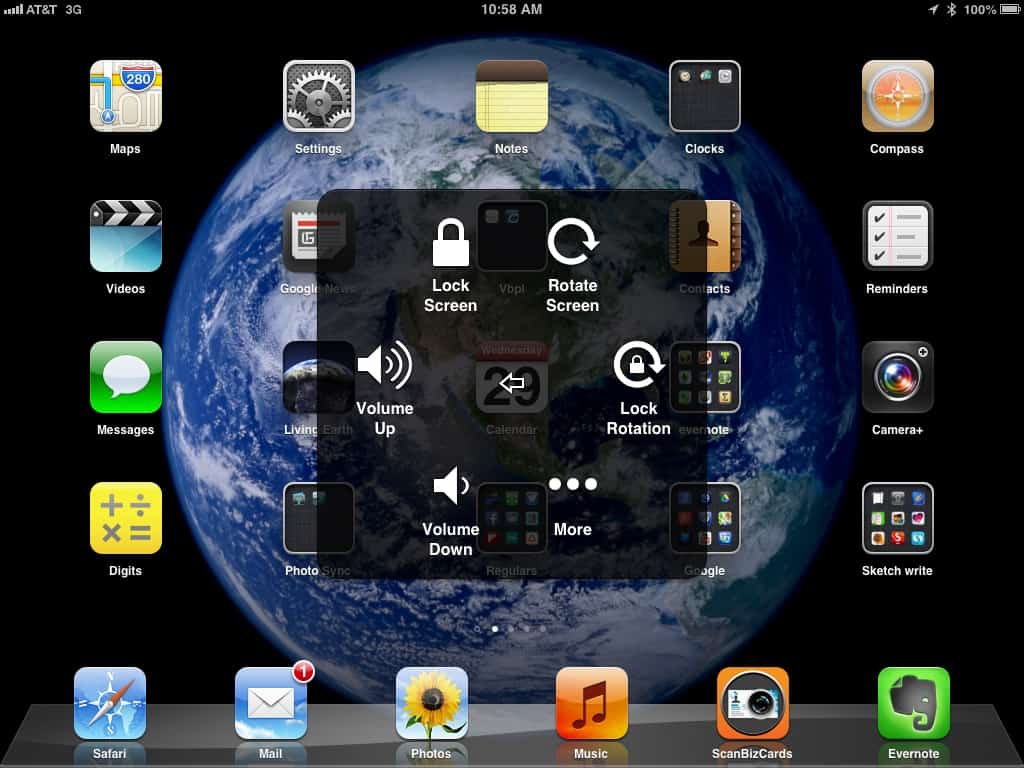 And under "More" is this Menu: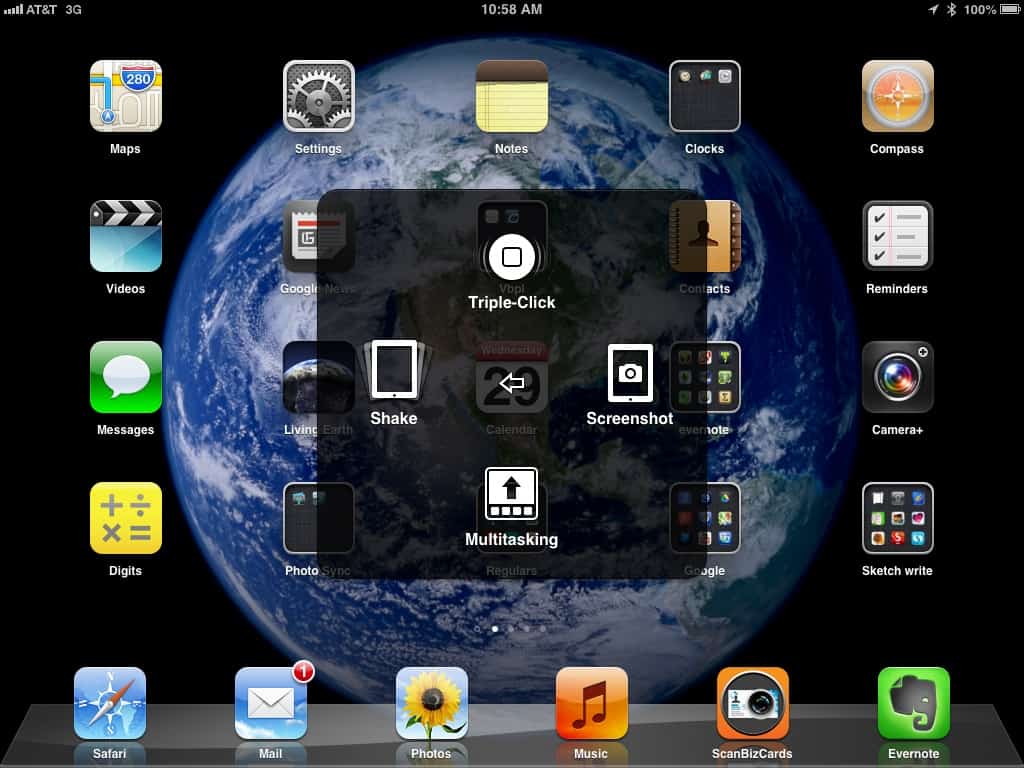 "Multitasking" is for quickly switching between apps.
Activating the soft HOME button does not disable input from the mechanical HOME button, so there's no reason not to have it on your desktop and ready to use if your iDevice stops answering input from the mechanical HOME button.
Here are the steps for activating the soft HOME button: