All our apple trees are done for the year. No more fruit to pick or pick up from the ground.
But I was by my neighbor's house this weekend, and I saw he had one tree that was full of apples, and its the middle of November. I called him and asked if we could take some apples to make sauce. "Knock yourself out" was his answer. click here to watch our How to Make Applesauce video
In less than 30 minutes, I had 3 bushels of apples in my cart. There were a ton of apples on the ground, and most had little insect or fungal damage. Not bad for a tree that is not sprayed.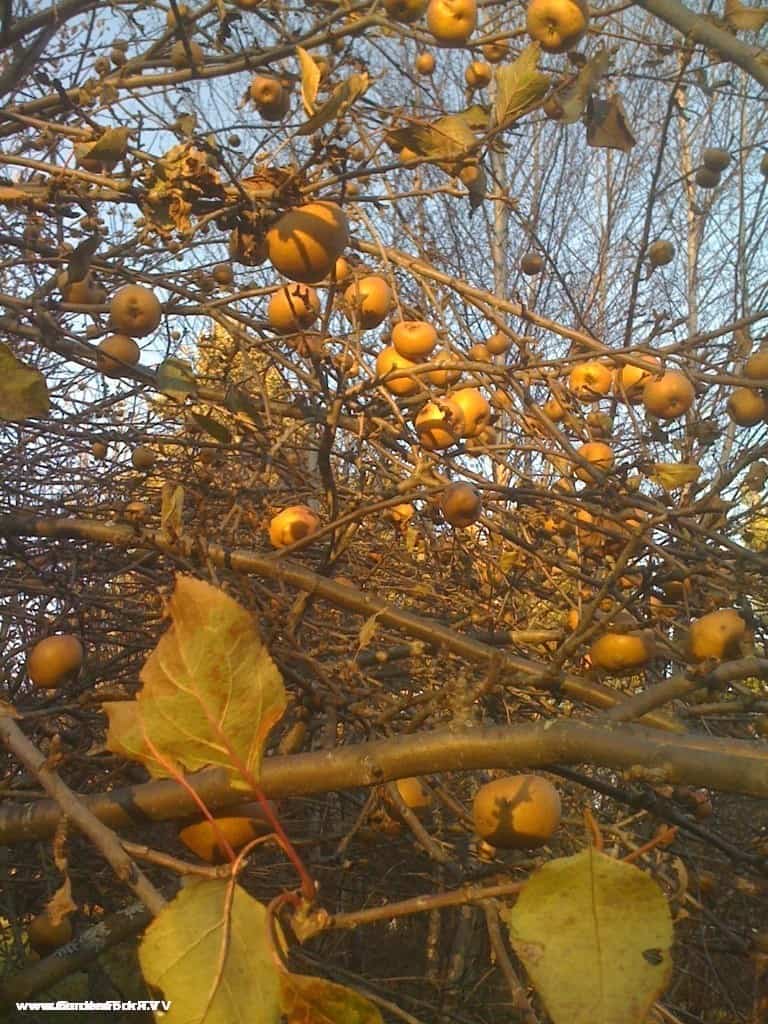 I started making sauce, and wanted to find out the name of this hardy apple. I took a ride down to see Priscilla, my neighbor who is a true homesteader: chickens, horses, guinea hens, steam engines and a cider press. She knew what is was immediately. Its a Roxbury Russet, a very old apple from Roxbury, Mass. The Roxbury Russet has good disease resistance, and ripens late in the year. Priscilla says the best tasting apples ripen last.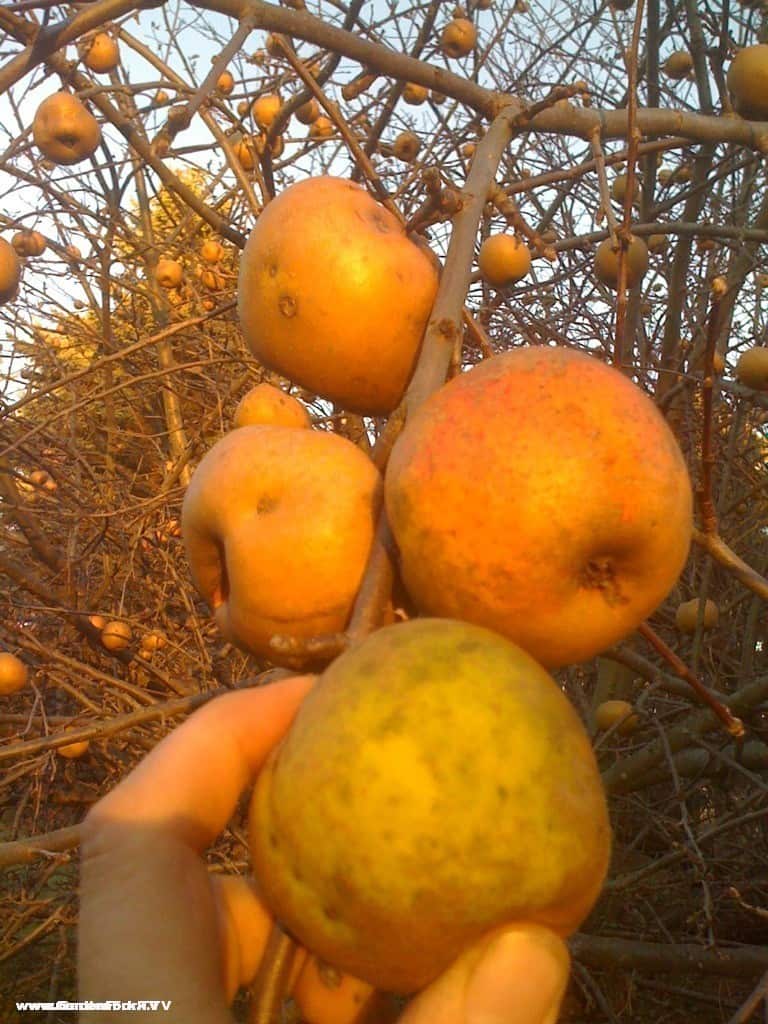 I thought it cool that we had an antique apple tree nearby, and that we even knew what kind of apple it is. Next year I'm bringing Priscilla samples from our other apple trees to see if she can identify those apples.