Tomorrow's trash day and metal scavengers are already circling the neighborhood, but I've found GOLD! Gold, I tell ya'. My neighbors do all the work of sweeping and bagging these leaves for the trash guys. I just roll around the neighborhood picking up free compost material.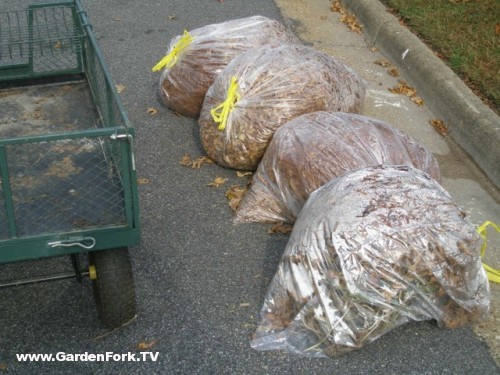 Mulch, then re-bag with the mower, and 6 bags of leaves make one nice compost pile (older woody stuff in bottom, a few limbs stuck through sideways for ventilation).
Cage is an end length of rabbit fencing and 3 old stakes. Should have some nice leaf mold by Spring.