I bought some hop plants from Fedco Seeds a while back. They are called rhizomes. Below is what a hop plant looks like 3 years old.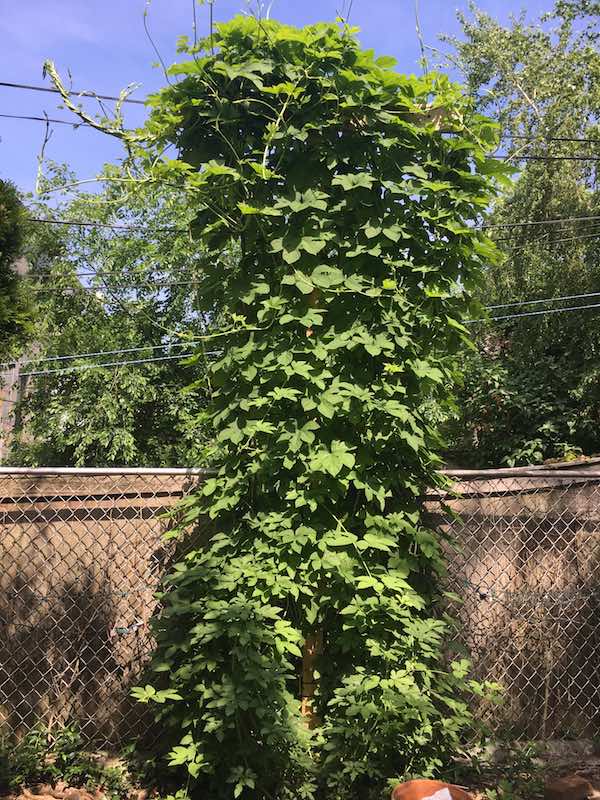 When you get the hop rhizomes from the supplier, they look like 6" long brown sticks with some roots sticking out. Get them in the ground asap. Also buy them from a decent plant supplier, like Fedco. If you get them and they look like dried out sticks, they aren't good.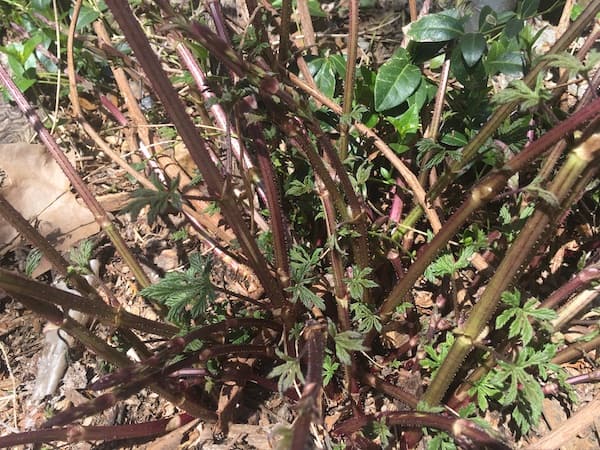 You want to plant the rhizomes in some soft soil, like seed starting mix or something. So when planting, dig a hole 4" deep, drop in your seed mix, and push the hop rhizome into it about 1". This is so the plant can easily throw up some green stems and get going.
Water the thing every day. You will see see that looks like purple asparagus sticking up out of the ground. Be happy, you have successfully gotten them to grow. Now make sure your dogs don't trample all over the young plants.
Think about where you are planting. This is a long term commitment, as this thing gets real big, and is not easy to move, IMHO. Mature hop plants grow really tall, and they will grab onto anything nearby.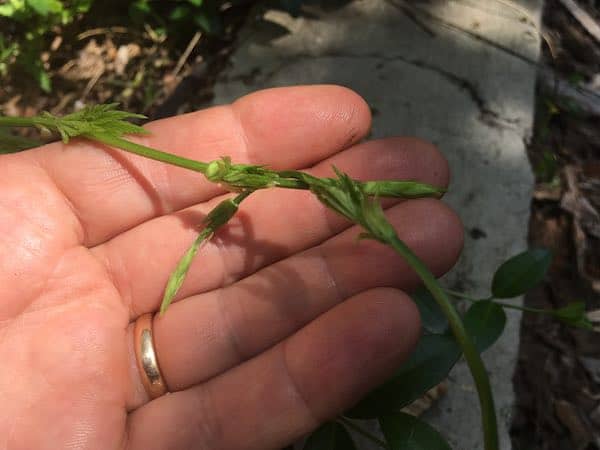 You hop plants will grow slowly the first year and be underwhelming to look at. Pay attention that other nearby plants don't over take them. You might get 2-3' long vines, and they will be thin in diameter. A simple trellis with some string is enough for the first year.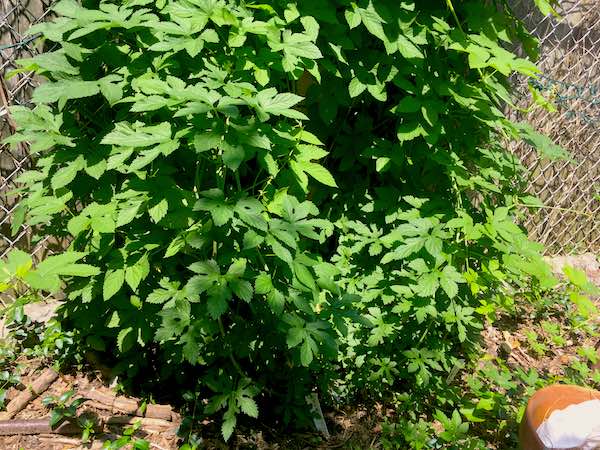 The 2nd year, you need to build a real robust trellis. I use a 12' long 2x4 and then put a 1x4 six feet wide across the top, like a cross, but its a trellis. I staple sisal twine from the cross bar down to the base of the 2x4. The hop plant will grab onto this and go. Fast.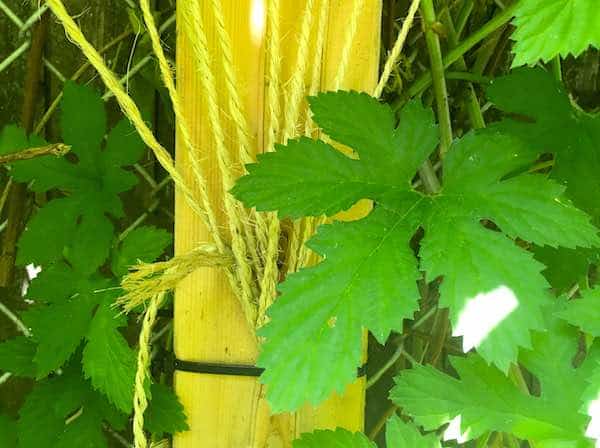 Hops can grow 6" in a day. That fast. You can order them in early spring from Fedco Seeds.
If you'd like to learn more about home brewing, which uses hops, listen us on this GardenFork Radio episode.