Learn how to build a Plywood Boat. You can make a great boat out of one sheet of plywood. Watch our video here and see how we build a boat.
There are links at the end of this post for more of our boat videos and DIY projects ↓. You can make this plywood boat out of one sheet of plywood. If you use one sheet, plus a piece of scrap plywood that is 12" x 24" you can build a longer boat. We used ⅜ plywood for this one, next time we will use thinner plywood and fiberglass. I've been reading up on making a plywood canoe.
If you want to find out when we post new DIY videos, get our email newsletter here.
We used outdoor latex paint to coat the boat, and paintable high quality caulk to seal the joints. We added strength to the boat by attaching the boat pieces with 1x2 wood lath. If you can find some square molding that would be even better. Waterproof wood glue holds it together with the screws. The glue and caulk need to dry overnight before painting. Attaching a keel to the boat - I used a 2x4 - is key to stability. It's not the most elegant boat, and the keel helps when paddling, otherwise it is hard to control. Several people have asked about mounting a trolling motor on the back of this. I think you can, but I'd suggest building a more robust boat for a trolling motor. This is a simple plywood boat, not a bass boat.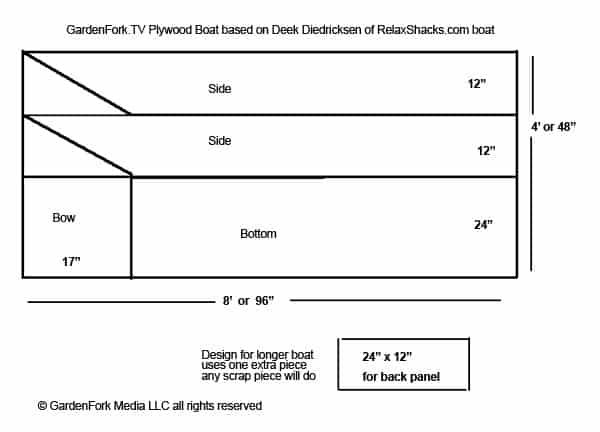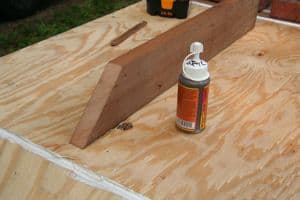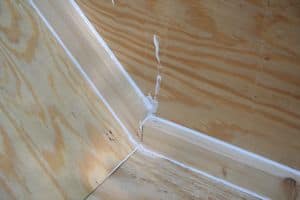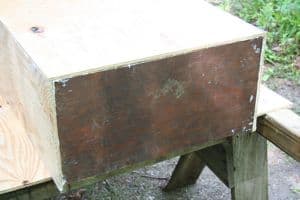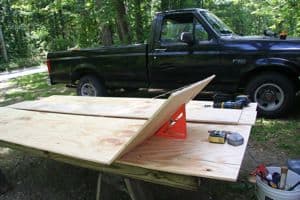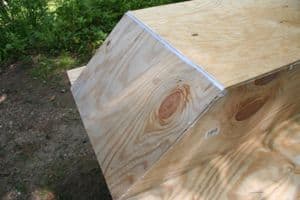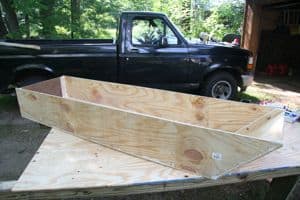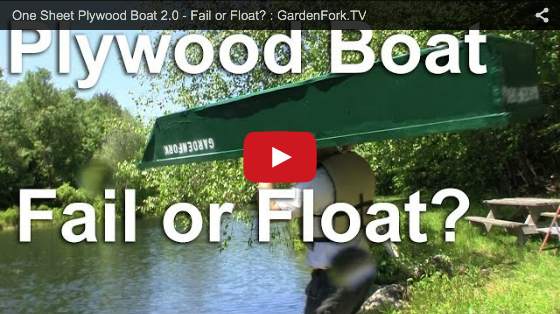 Watch what happens to our first Fiberglass Plywood Boat here. You can listen to Deek of RelaxShacks.com and Eric talk about how to build a plywood boat and tiny houses on this episode of GardenFork Radio I got the idea for this boat plan after watching a video by Deek Dericksen on the Make Magazine site. Here is a boat some students in England made after seeing ours.
You can find more plywood boat plans here.