Declutter using Ebay and make sure your stuff goes to a good place and is useful to someone. That's a huge thing with me. I have stuff, and I want to get rid of it, but I want it to be used by someone who needs it.
I have way too many electronic and computer things, and most of it can't be recycled well. One example was this two disc set of Mac OSX Install discs. Perfectly good software that I'm sure someone out there needed, and was just taking up space on my desk.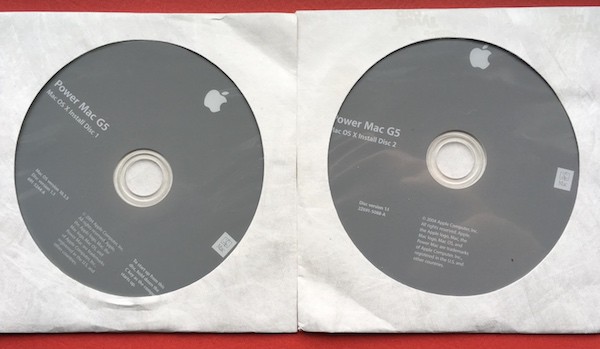 I could just toss them into the plastic recycling bin, but are software CDs really recyclable? Why not allow these discs to improve someone's life instead?
Enter Ebay!
One thing you have to keep in mind here to declutter using Ebay. Throw profit out the window, expect no windfall of cash. Expect joy of letting stuff go and feeling it wen to somewhere useful. That's your payoff.
To declutter with Ebay, make sure that the object is what it is. For these software discs, I made sure they still worked, and weren't damage. You don't want a negative experience, because decluttering is all about joy, right?
For these discs, I photographed the discs and typed into the auction description exactly what it says on the discs. I also did some research to see what computers these discs would work with. Any helpful info you can provide will make it easier for someone to find your stuff and help you get rid of it. (Again, more joy...)
I listed the auction to start at $1 and set the Buy It Now to $5. Again, not seeking profit, but seeking to get rid of stuff to a good place.
The discs sold in a few hours.

Ebay is hooked up with PayPal and USPS to create this seamless process to print out a shipping label. So in a few minutes the label is printed and the discs are off my desk and my brain has joy.