This post may contain affiliate links, it helps us pay the bills, more info here.
How to freecycle stuff on craigslist. Eric talks about his experience getting rid of clutter in his basement using the free section. And the GardenFork Labradors have their own YouTube Channel - Link Here.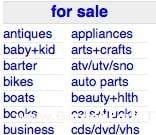 Eric announces the new fundraiser to buy new equipment, its going to be a simple project. On the higher end people will get a jar of maple syrup from the 2014 sap season, and everyone will get an e-book of the Labradors. If you don't have any funds to contribute, we will still send you an ebook, just email Eric.
Eric talks of growing up in Wisconsin, and how his friend went there recently and finds everyone in Wisconsin to be nice. Rick was raised in North Texas and finds the same thing to be true of Texans.
We then talk about the new how to block printing video, and how analog it all is and easy to do.
Motivating oneself to get going on stuff, Eric talks about getting overwhelmed on large projects, and how he focuses on a small part of the problem to start. The hardest part of starting is starting. Rick has similar projects, and is now enthused again about aquaculture and beekeeping. Both agree the winter helps to reset things, if we lived in a warm place all year round we might be worn out.
Eric tells of his experience trying to Freecycle using Craigslist, giving away a free set of kitchen cabinets, and how it took three tries to give away the cabinets. We move on to how people go through neighborhoods looking for scrap metal, and how for NYC the metal that people put in their recycle bin is a profit center for the city.
Rick asks about Eric's How to use Spray Foam video, and the advantages of spray foam versus fiberglass insulation. Spray foam insulation if great for hard to reach spaces, and walls that have lots of cracks in it, such as stone or brick walls.
Aquaponics Books Rick likes:


Buy On Indiebound Here


Buy On Indiebound Here


Buy "S"  On Indiebound Here