Learn to grow potatoes in this video, and in the following videos we show how to hill potatoes and how to harvest them. Growing potatoes is not hard, but there are a few terms you need to be familiar with. We'll go through them below.
How to grow potatoes - step by step
Potatoes are best grown from what are called seed potatoes. At first, I didn't know what that was, then I realized seed potatoes are just like regular potatoes, but they have gone to seed, in a way. They usually have little sprouts coming out of them, kinda like flowers or vegetables that have gone to seed. Hence the term seed potato. One big difference that you may want to look for is what's called certified seed potatoes. This means they have gone through some sort of inspection process to be certified free of disease.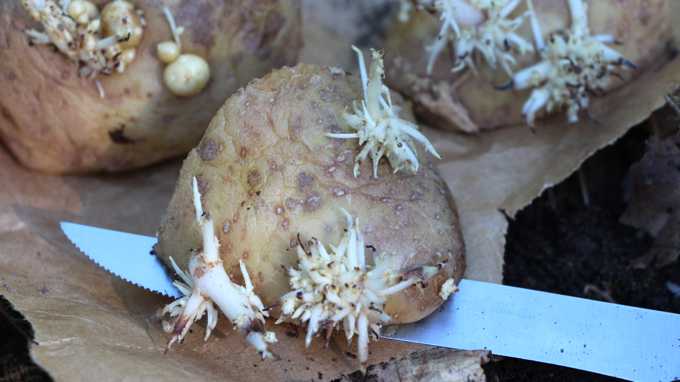 Seed potatoes can also be some potatoes you find in the back of your vegetable drawer that have started to sprout. Yes, you can grow these. They may not grow out to be amazing, but they will probably work. Many people find potatoes growing in their compost pile, because they tossed some old potatoes in there. And then you know what's going to happen.

Some people will cut a seed potato into two or more pieces. I do. You want at least two 'eyes' or sprouts on each piece you carve. You can either plant these directly or allow the cuts to dry overnight.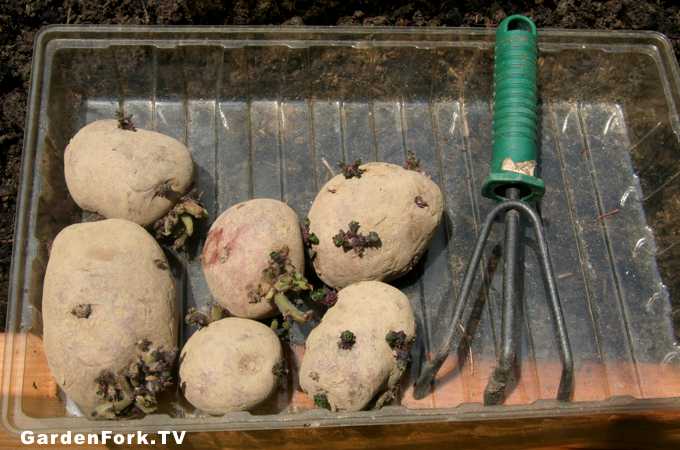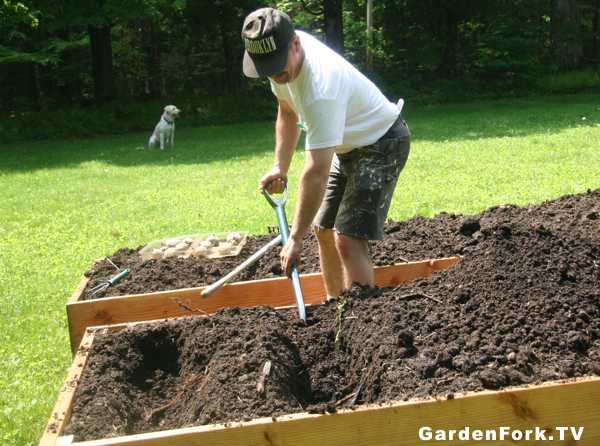 Potatoes are usually grown in a trench, or if you are using a raised bed like we do, you would remove some of the soil in the bed. This is to prepare for hilling the potatoes. Plant the potatoes 6" below the soil level in the trench, with most of the potato eyes pointed up.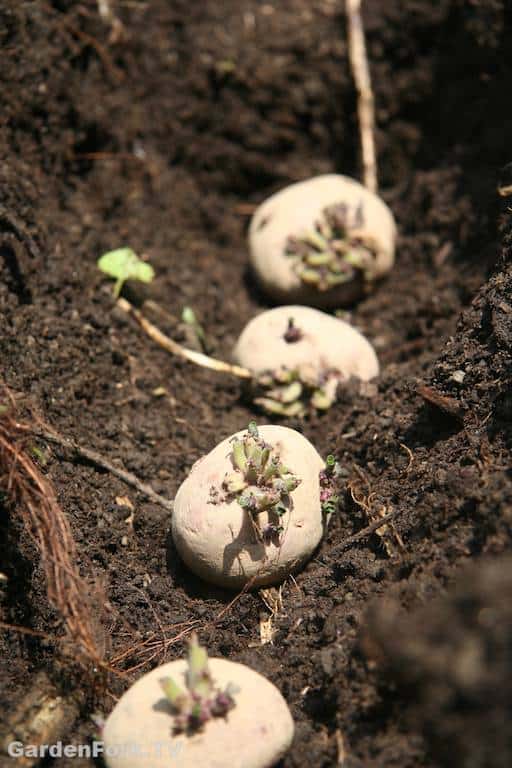 Cover the seed potatoes and water them in. They will take a week or so to pop up out of the soil.
This is the first of our how to grow and harvest potatoes video series. Watch the next video here: