Danny joins us to talk about how to brew kombucha, and how to make ginger beer and other stuff in your kitchen. Danny has made kimchi, sourdough, hard cider all in his kitchen, nice.
Danny walks us through how to make ginger beer, which is pretty darn easy to do. Add ginger to a jar, water, sugar and watch it go, basically. Ginger is one of those magic foods. I almost called it a fruit, but it is a root, actually.
We move on to starting a sourdough starter. Again, not rocket science. And once you've got your sourdough starter going, you can keep it in the fridge, it doesn't have to live on the counter.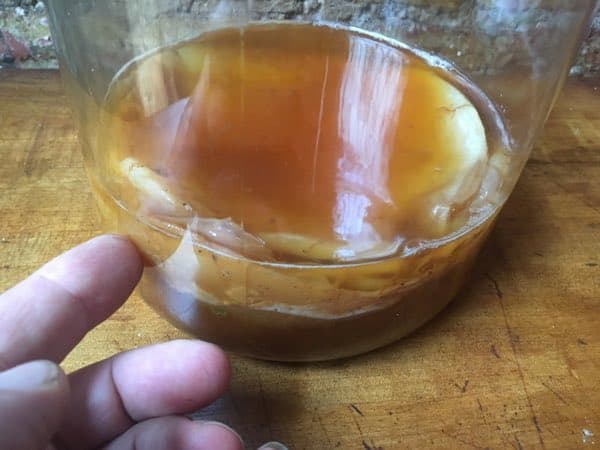 We then move on to talk about the homestead Danny has purchased. He is mapping out a fruit orchard. I suggested sourcing his apple trees from Fedco Seeds, they have heirloom saplings with cold resistance and a huge selection.
Because Danny lives in the DC area, these trees would have longer summer season, and Fedco would ship the dormant trees earlier.
We wander into talking about perc tests, as Danny is building a house. This stands for percolation test, it is used to determine if the soil in your yard is good for a septic system. You may see in some parts of the country a raised septic system. It looks like a helicopter landing pad. These are for areas that have soil that is not good for a septic system. If you have a lot of shale just below the ground, you may end up with a raised system.
The perc test is one of the things one should do before buying property, I think. If the area you want to build a house fails a perc test, well that is a red flag about buying that land. If you love the property, there are ways to put in a septic, but get an idea of that cost before buying the land.