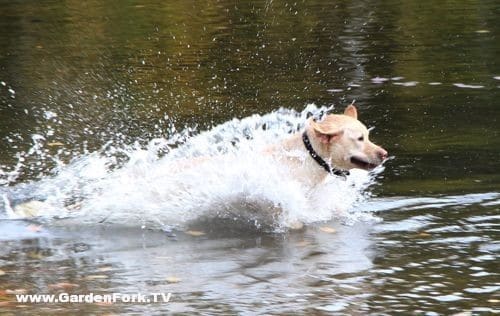 Living each day to its fullest is hard. I think a better way of looking at this is one put forward by John Sexton in an interview with Bill Moyers, the idea to make each day as transcendent as possible.
You have to make sure that you live every day as a transcendent day to the fullest of your ability, because you never know when you're going to have a chance to live it again.
This is kinda related to 'being in the moment' of everyday life. When i walk the Labs in the park or the woods, I sometimes have to stop my brain from thinking too much and just realize how neat it is to be on a walk with the pups.
This somehow works better as operating instructions for daily life. Living life to is fullest can be exhausting, always running around to all sorts of stuff for the sake of doing it.
But even today, I ran out of time before I ran out of stuff  I need to do. I looked at the clock and it was 4:30 already, and I barely got done what I wanted to.
Is that OK? It has to be or you'll be cranky all the time.
What do you do? How to live in the moment? Share with us below: