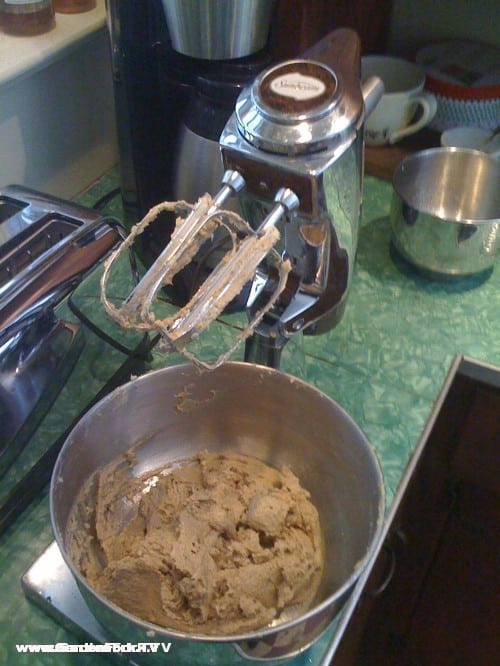 I volunteered to bake chocolate chip cookies for the barn's xmas party. Not brain surgery, I can do this.
I pulled out my mixer, which i bought at a tag sale a while back. I invisioned the cream and butter creaming really nicely in the bowl, just like on TV. I added the 2 sticks of butter, but I didn't cut them up, I just dumped them in. The butter wrapped around the blades of the beaters. I added the sugar and then the eggs, but most of the mix stayed stuck inside the beaters.
Adding the dry ingredients helped, and I cranked up the mixer to power thru the dry ingredients. This worked great for a few seconds, then there was this mechanical gear grinding noise and the blades stopped moving.
I turned off the mixer and unplugged it to find one of the beaters had bent itself around the other beater. Not Fun. I got most of the batter out of the beaters, and finished the job by hand.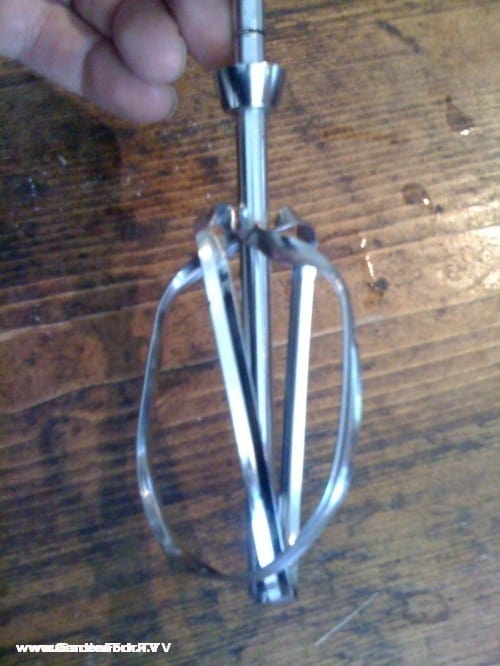 I was on the last cookie sheet of cookies when I realized that a small piece of the broken beater was missing. The small nylon washer that is at the end of the one beater to move along the bowl was gone from the beater.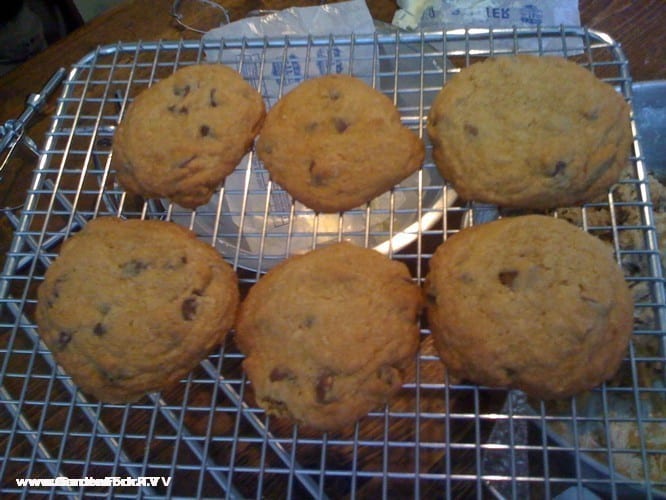 And that missing piece was probably somewhere in one of the cookies. We carefully examined each cookie, but could not find the broken piece. We couldn't bring these cookies to the barn party.
We drove down to our local bakery, which is run out of the walk in basement of Wendy's house. Wendy has great cookies, and we bought a pound of sugar cookies with dried cranberries in them. Off to the party the cookies went.
Later on, a friend was over, we were in the kitchen, and he noticed Charlie Pup had something in her mouth. He fished it out of her mouth, and there was the missing nylon piece from the mixer.
Now I have a nice batch of chocolate chip cookies in the freezer, ready for the long holiday weekend. Have you ever had something like this happen? Let us know below in the comments.