Here are additional photos of our DIY brick pizza plans. Easy to make and break down, you can build a pizza oven in a few hours and be making pizza in the oven tonight. Note the sturdy table the brick oven is on, this thing is heavy!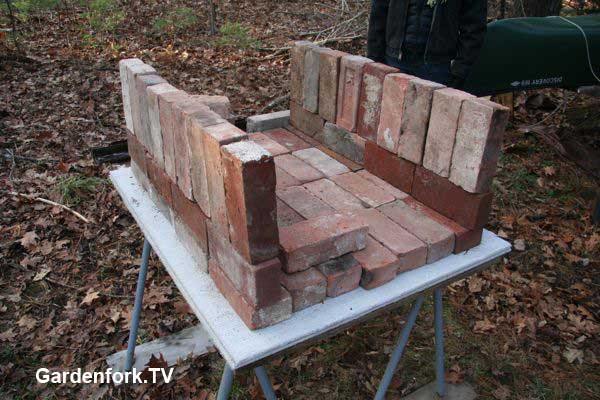 I used two pieces of tile backer board on top of a 1" plywood base for the pizza oven. Use the cleanest bricks you have for the floor of the oven.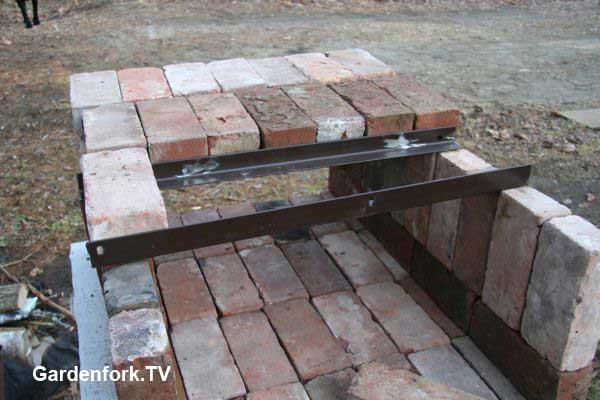 Recycled bed frames are become the angle iron to hold up the roof of the oven. The paint on the metal angle iron will burn off quickly.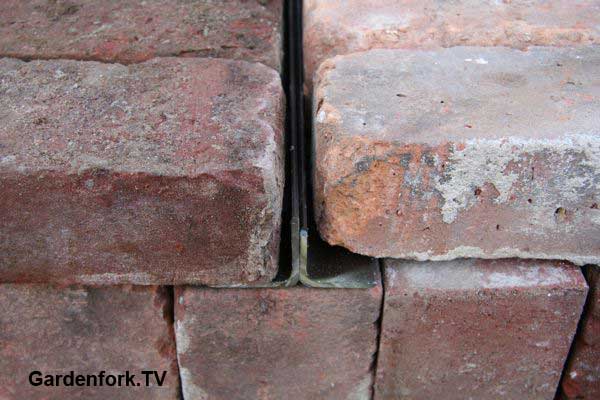 Detail of how the angle iron sits on top of the side walls.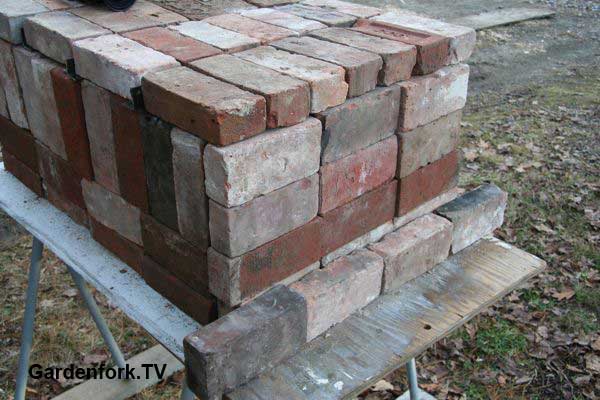 The back of the oven can be confusing, I used some extra brick to provide extra support.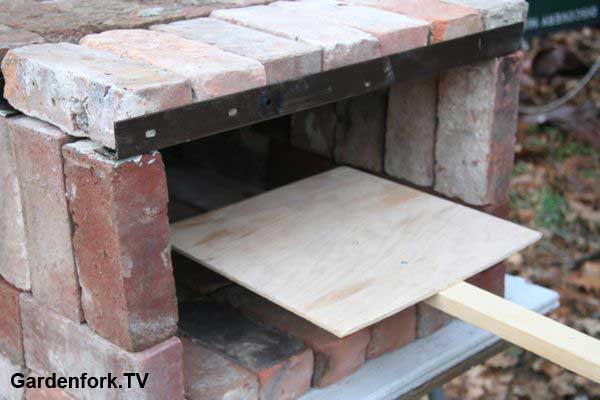 I made a DIY pizza peel for our DIY pizza oven! Watch the Pizza Peel video here.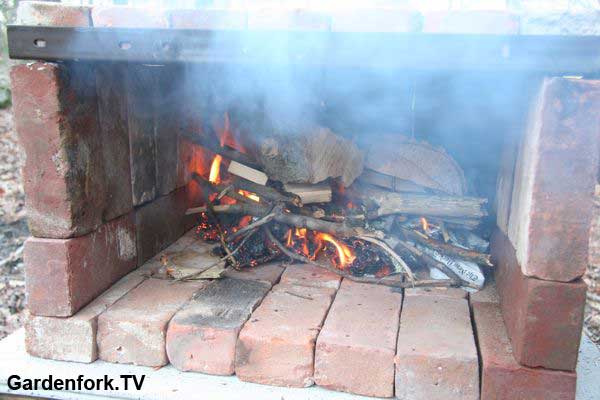 Use hardwood to fire the oven, charcoal will not work. Leave some logs burning as you cook the pizzas, you need the constant heat from the wood fire to cook the pizzas.

See More Pizza Oven Assembly Photos Here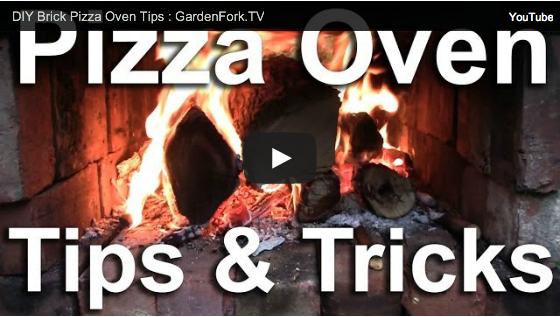 Watch all of our pizza oven and pizza dough recipes here
Our backyard pizza oven is based on one in the book Bread , Earth, & Fire by Stuart Silverstein. Stuart's book has a bunch of plans and info on building backyard ovens, go buy it here. it is available as an ebook or paperback. Read Stuart's blog here.