Today I'm talking with Rick about planting vegetables outside the raised bed garden. We then move on to talking about Johnny's website, Granola Shotgun. Rick has an idea for solar array attached to a trailer that you can move round the yard to the ideal spot as the sun moves.
Eric: Hey welcome. This is GardenFork Radio. My name is Eric. Thanks for tuning in or dialing in or downloading or wherever you're listening to this. I have a YouTube channel and this podcast it's kind of an eclectic, hot mess of whatever is interesting to me. And what I think might be interesting for you. And today, my friend, Rick is here. We're going to talk about vegetable gardening outside the boundaries of your vegetable garden, right, sir.
Rick: I hope so. Good morning, Eric. How are you? My friend,
Eric: I have no complaints. That is my, that's my answer for most people these days.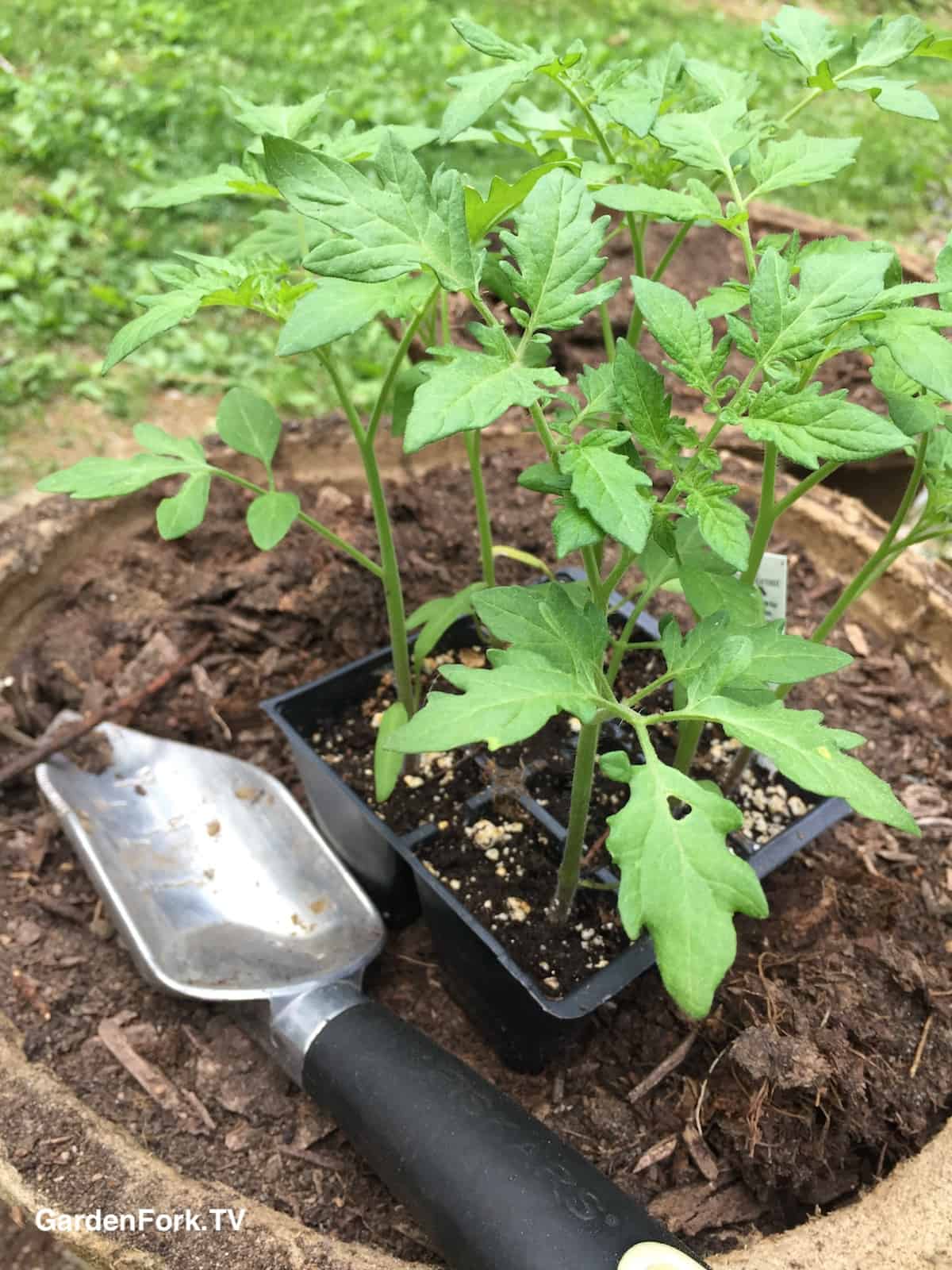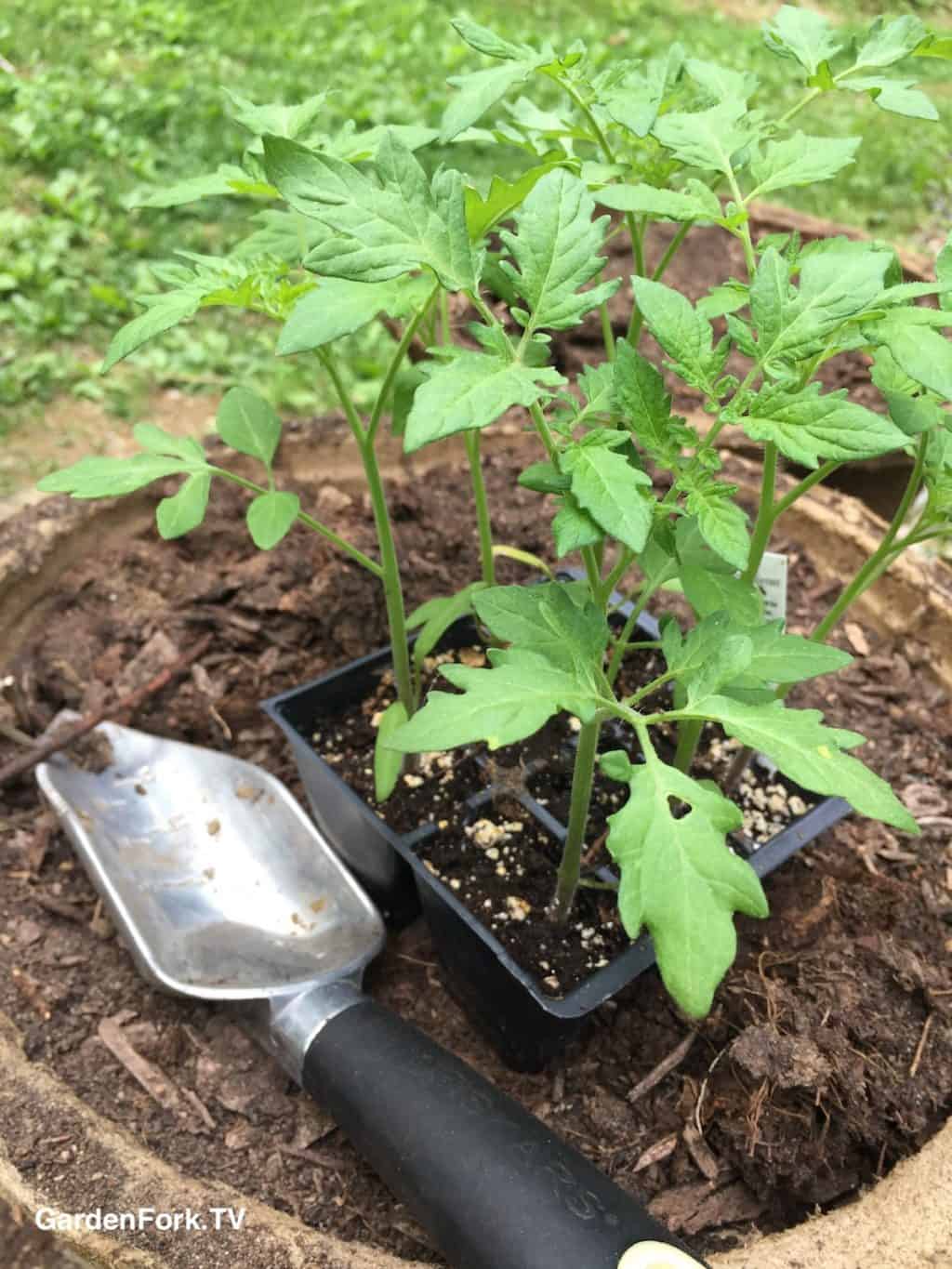 Rick: It, it is, it's a beautiful day out there. And, as soon as we finish, I'm I've actually been taking a series of courses, while all this stuff is going on, by the way we figured it out the other day, we could survive without leaving the house pretty much. we will be down to our last can of Vienna sausage in about seven months. I mean, we, we have enough food stored and, the freezers and the, and, canned stuff around here to last for quite a good while. but I'm looking to add to that with the, the produce of the garden this year.
Links mentioned in the show:
Eric's favorite tools: https://amzn.to/2XxApUp
Get My GardenFork Email Newsletter: https://www.gardenfork.tv/sign-up-for-our-email-newsletter/
Support GardenFork, become a monthly supporter on Patreon: http://patreon.com/gardenfork
GF Sweaters and T Shirts https://teespring.com/stores/gardenfork-2
Eric: Yeah. The gardening season, our spring has been kind of slow and cold and then it kind of just went boom. And since we have been, working remotely here from the house, I've I would have thought I got a lot more done in the yard, but, you know, your day to day work that pays the bills still has to get done. So it's, and at the end of the day, you're kind of wiped out.
Rick: Oh yeah. Yeah. And, you know, gardening is, it can be fun. It can be relaxing, but it can also be hard work. you know, the, ability to, to do this. And I've always said, you know, if you know, hell goes in a hand basket, you know, I'm not really gardening, for subsistence right now, but the point is I'm if, things go terribly South, I'm gardening to learn how to garden, if I needed to for some, for subsistence.
Eric: All right. Well, my gardening has been, Hey, let's try this and see what happens. And that a lot of that happened this spring. And I wanted to share that with you all. And, I thought Rick could, share as well. Okay. So I have a raised bed, vegetable garden. there are six beds. Two of them are garlic and one of them is a flowers, only bed, cutting flowers. My neighbor is a big Dahlia, enthusiastic caress who has an dahlias, multiply the, they look like sweet potato tubers, all kind of gang together to a STEM. And you can separate them, Aaron from the patient. Gardener's probably talking back at the podcast right now, cause I'm mashing this up, but she is a big Dahlia expert person. Yeah. But you can tease them apart in that you let them dry, not quite super dry, but you have to keep them over the winter in your basement.
Eric: And Aaron has many videos on that and blog posts@theimpatientgardener.com, but you can, how, how do you, how do you tease a daddy or do you say your mother wears army boots stop? You can, well, imagine a cluster of sweet potatoes with their roots kind of stuck together, like a big ball of messed up string and you can kind of gently pull them apart. And you've essentially created two Dahlia plants from one or three or four Dahlia plants from a really big plant. So my neighbor, my friend, gave us some dahlias and we love them. So this year he gave us more. And so I, one raised bed is dedicated to Dahlia growing cause they're beautiful flowers. And then I have tomatoes, sweet potatoes, peas, lettuces, things like that. But I've been wanting to, first of all, we had some leftover plants. I had some leftover tomato plants.
Eric: I w didn't have anywhere to plant my sunflower seeds. And I had some extra kale seedlings. And I'm thinking, what if I plant it in that kind of brushy area between the tree line of the woods and the grass of the yard, you know, it's always kind of scrubby and it's full of, Oh yeah, yeah. It's got golden rod. It's got Virginia creeper. It's got, briars, you know, like wild blackberries that take over the world. Right. So I had some, carpet runners. Is that what it's called? Like a floor mat kind of thing. When Charlie pop had her stroke, she couldn't walk very well on the floor, the wood floors. And so Oh, okay. Yeah. So we just ran these carpet runners everywhere, which I'm not trying to make. I was trying to make the connection to garden. Lost me for a second, but go ahead.
Eric: That's okay. You just listen, sir. You know, so I took the carpet runners that I had rolled them up and I had him in the garage and I'm like, you know, I'm trying to declutter and I'm like, I gotta get rid of these things, but they're full of yellow Labrador hair and I didn't quite know what to do with them, but then I realized, Oh, I could knock back this weedy shrubby grubby area in the early spring and then plant sunflowers here or something else here. So there's several strategic areas where the sun hits the yard even better than it hits the garden. Actually the vegetable garden, I put down those, those rubbery. And then the other day I lifted them up and everything was dead. It was perfect.
Rick: Okay. So yeah, you were just a, we call it solarizing you have solarizing the soil so that you sterilize what it was, whatever it was underneath there, kind of keep the seeds from sprouting too much kill what was there. Yeah, it makes sense.
Eric: So then I put in some sunflowers and I moved around some other plants or tomatoes are going to go and now I got some extra tomatoes and it was just kind of a fun idea. And then, by the porch where we come in and out of the house, there's an area that's, it gets kind of muddy sometimes and the dogs make a mess of it. And it's a high traffic area and the camera operator got some of these very large they're called cow pots. They are made out of manure, dried manure, and extending that idea of taking the vegetable garden out of the vegetable garden. We're planning some cherry tomatoes right next to the door in these pots. And so I just thought this was all a brilliant idea to share with everyone.
Rick: Yeah, well that is a brilliant idea. You know, you can buy a, an English garden mix at the blue or the orange store, a big package of it and spread, you know, the whole thing across your, that space. And you, you know, you'd get all kinds of black eyed, Susans and tick seed and, different kinds of sunflowers. And even some, some blue things that I don't even know what they are. they, they look great if, you know, if, if you can kind of keep them in one place. I tried it once in our front yard and they just, it grew too tall for the house and the neighborhood and whatnot. And, my neighbors actually thought for a while, it was just keeping weeds, but, until they bloomed out and then they, they were spectacular, just, you know, yellow and black. And it was just wonderful everywhere
Eric: is that one of those like straw mats that you buy, it's all rolled up and you just unroll the straw mat and you water it and
Rick: you can do that. Or you can just buy a package of what they call English garden mix.
Eric: Oh, like a seed mix in a, in a, in a seed packet. Exactly. Oh, I was thinking something different.
Rick: Oh, well, that's how I thought I have seen the rollout things. They're pretty, they, I think they work well, but I think they're pretty expensive. But, and, and the nice thing is all this stuff, it's not nice money now because I'm having to grub it out, but it, it regenerates cause it's, it's throwing seeds and it's also a, it's attracting birds to your, to your garden because they're coming for the seeds and eating them and that kind of thing. But it will regenerate itself over time.
Eric: I, the thing I've run into is the, Virginia creeper and the wild blackberries, and some other of those plants send out runners. The vigil creeper just has these underground vines. And so where I lifted up the, the rubber mat, when I went in, when I die, I wanted to dig a trench for the sunflower seeds. I ran into all these, rhizome root systems. And then I put in, I laid down cardboard and then wood chips. And then I D and I cut a slot in the cardboard to be my trench. And I, I trenched through that for the soil. And I'm almost like a day later, the vineyard, Virginia creeper has creeped around the cardboard and it's trying to push out my sunflower seeds.
Rick: Yeah. That's my nickname by the way, Virginia creeper. but yeah, that stuff is, is awfully invasive. It's, it's kind of frightening. Sometimes you can hear it grow. It's like kudzu, you're afraid to sleep outdoors at night because a boy, the kudzu gets you around here.
Eric: But I thought that was just a, for me, it was an aha moment to take an area that, you know, normally I just whack it back with the, with my brush cutter once a year after, usually after the, I really like golden rod, I think it's really pretty in the fall and I'll just, and I'll cut it back down, but then I thought, well, let's, let's kinda mix it up instead of having the vegetable garden in its proper place. Let's just put it somewhere where there's some sun shining.
Rick: Well, yeah, I think sun's awfully important. You know, she, who must be obeyed, is working a little plot, mostly going to be flowers. And, she, you know, she says, Oh, you know, we need to go out the Roundup. And I said, no, no, no, no, we're not doing Roundup anymore. and you can order online horticultural vinegar. And I think your household vinegar is about 7% acidity. And a horticultural vinegar is 30%, 25 to 30% acidity, and you can put it in the sprayer and it's, it, it works okay with most sprayers, doesn't need up the, the O rings and that kind of thing. And it works stupendously, and it's, it's not toxic to humans and it burns the lease back. And it, kept us from having to use a Roundup, which were really other than, fighting back the, what is it called? Leaves of three leave at Bay? poison Ivy, poison Ivy, that's it, other than fighting back to poison Ivy, we, we don't use Roundup at all.
Eric: Yeah. Oh, it's, it's a thing to avoid the poison. There is actually poison, Ivy popped up in my yard the other day and I was like, Oh, and it's just, it's just a tiny little thing. And if you ignore it, that's a bad thing.
Rick: Yeah. Yeah. And I turn out to be one of those people that are highly reactive. I've got a neighbor who has it all over his yard and he gardens like crazy and it doesn't bother him at all. He can pick a hole with bare handed and, he doesn't get any kind of reaction at all.
Eric: Wow. He's better than most of us then.
Rick: Yeah, no kidding. But, I'm, I'm highly reactive. So I, I do my best to keep it away.
Eric: Good to know. I, I, I won't ever bring you a pot of poison,
Rick: but I'm really only, yeah. I'm only growing this year, two things, tomatoes and okra, and that that's going to be pretty much it for us. I have, we've talked in the past. I just about had it squash bugs and, and bind bores. And, they, they, I have surrendered. I, I will not do those anymore. Yeah. The last time I, I planted some brackets, which are the, you know, broccoli cabbage, you know, stuff like that. I, I put it out and I put out 10 plants in, no, I swear, five minutes later, this white cabbage butterfly comes flying over me out of nowhere. You know, it was just an endless battle. So, okra grows here like you wouldn't believe. And we have deed a lot ochre anyway, so that's good. And then of course, tomatoes, wouldn't be summer without tomatoes.
Eric: Yeah. I am a big fan of simple. So I'm excited about this idea of the, I like the suite 100 cherry tomato and the idea that literally being right outside the kitchen door. I mean, we just eat them out of the garden anyway, but to have even more of them nearby, it'd be a lot of fun.
Rick: Right. You know, I'll, what's it called blanching? yup. Our tomatoes, when we start to get a lot of them, I'll blanch them. And then, but just dropping them, boiling water, the skin splits, you pick them out with the spoon and, pull the skin off and then I'll just drop them in the blender. And, we, we'll do, freezer bags full of, you know, put tomato, well, not tomato paste really, but whatever it is, have you made a Pope pulp? Yeah. Tomato pulp, and then you can make all kinds of wonderful dishes out of it. of course, if you don't care much for okra, because you think it's slimy, then you need to add an acid. and tomato makes a wonderful acid. So a can of crushed tomatoes with your in Europe, sliced okra and boil it a little bit at a big tablespoon of Worcester sauce. And you've got a delicious side in almost no time at all.
Eric: Yup. Now I want okra and I'm in, I'm in new England. it probably grows there. they list it in the fed co seed catalog, which is a seed catalog from Maine. So there must be a short season. Okra
Rick: must be. Yeah. ochre down here. Keep going damn near all year.
Eric: Huh? No, that would not, it would not make it here. I mean, I imagine dahlias would work down there almost year round as well.
Rick: I bet. So I bet. So, I'll have she, who must be obeyed is in charge of all the, the flower needs of, yes. So we have lilies, we have peonies, we have lots of Laila. She loves Lai lik, which is wonderful, except it's such a short season for it, a blooming season. Yep. But, you know, still, that's, you know, she, they give her joy and, my job is to ensure that she gets her joy.
Eric: Of course it is. The other thing that I've realized is to try much like you is to simplify the gardening, because right now I have, you know, I can, I can hop out at lunch and noodle around a little bit and come back. And I'm like, well, when, when the real world goes back in the going, I, we won't be working out of the house and I want to make it productive yet simple. So it's not a distraction to me. So it's like, Oh, I, you know, I like a lot of people I can get overwhelmed when I have too much to do. And I'm like, you know, let's just, I want to focus on the simple and boom done you're out, you know?
Rick: Right, right. And, you know, chasing, chasing vine bores and that kind of stuff. [inaudible] my days for doing that kind of thing are over. And, the squash bugs, they, they, they taught me when I go outside now. cause you know, they just want me to plant something so they can then humiliate me again.
Eric: I did see one of those moths that is the adult of the tobacco horn worm the other day.
Rick: Oh really?
Eric: It looks like a little hummingbird.
Rick: Yeah. They're huge actually for a moth.
Eric: Yeah. And they're quite active during the day, which I think is a little unusual from auth, but I could be wrong.
Eric: I imagine by now you've heard me talk about the garden fork patrons and the pre show and the after show. And I thought I'd give you like 30 seconds of what that's all about. Basically, there are people that listen to the show that contribute to the continued production of the show on a monthly basis, kind of like a, you know, like NPR or PBS where you sign on for X number of dollars a month. Like I'm a member of PBS and it's $6 a month. And for that, I get access to the older episodes of like Nova and their science and history shows and that kind of thing with garden fork, if you sign on for $5 a month or more, if you have more, that would be a quite nice. but if you don't do not do that okay. But for that, I send out just kind of the mind of Eric kind of emails that also can show up on the app if you get the Patrion out and also the pre show and after show, when I record a show with other people, cause invariably, Aaron and I, or will, or Rick and I are talking about something else after the show, because we forgot to talk about it in the show.
Eric: And that's sometimes fun. It's really fun to listen to Rick, tell me what I'm doing wrong with the show, but in a good way, because you need feedback like that, but you could also provide that feedback, becoming a patron. So that information is in the show notes of today's episode. You can also go to patrion.com/garden fork for more information about that. All right. So think about that. We'll go back to the show, see it.
Eric: speaking of someone who does know something, we got an email from Kevin who is our expert on everything, about some pumps. Cause Aaron and I were talking about our flooded basements.
Rick: Right. I remember that. I felt sorry for both of you, you don't have a basement. I feel sorry for both though. No, I do not have a basement. if I had a basement, it'd be flooded all the time because the groundwater here's a, you can dig a two, two foot deep hole and it will fill overnight the water table is that high there. Yeah. Yeah. We, we live on a fluvial plane. This used to be a, part of the outflow of the James river. And so, Thomas Jefferson referred to this region as a malarial, swamp, and that's about it.
Eric: All right. I was wondering why you guys didn't have basements it's it seems more prevalent in the South to not have basements. Is that why? Because of the water table or Sandy soil or
Rick: well, and in the South, they're just land is so cheap. It's easier just to build a bigger house on top of the land and cheaper than it is the basement. And that's rarely really why, growing up, we did not have a basement, but we did have a tornado shelter in the backyard.
Eric: Yeah. That's a good thing to have, but when you had tornadoes. Yep. Anyway, we were talking about one of my solutions, our preparedness things with the sump pumps when your some pump that is piped into place, burns out. I suggested this portable some pumping. It can be an on demand thing with this float valve. And Kevin sent me a picture of his sump pump connection to the outlet. And he said, I discovered through desperation, a trick was submersible. Sump pumps the power from the wall. Oh, sorry, go ahead.
Rick: No, I said, which is, Oh, they'll try to help you try to be a good, good, a good sidekick here. You know, you're ed McMahon to your Johnny Carson.
Eric: So he says, I discovered through desperation, a trick with the submersible sump pumps, the power from the wall is sent through the float then to the pump, my pumps all have a double plug. See the photo. If you separate them and use the second plug for power, the pipe, the pump will run continuously. So what's happening is the switch has the switch basically plugs into your wall outlet. And then on the backend, in other words, the part of the plug that's looking at you in the face has its own female connector. And you plug the sump pump power cable into that. So the switch controls the power from the outlet through the little gizmo and then it feeds it into the power plug of the pump. and if you just take the power pump of the plug and you don't go through the little in between gizmo and plug it right into the wall, it's always on it'll run continuously. Is that good? Yeah. That's good to know that. It's good to know because if your switch broke or you wanted to use your sun pump somewhere else, or they kept on cutting, cutting in and out. So that was cool. He sent me a photo of a, the plug itself. Oh, interesting. He knows a lot of stuff that Kevin,
Rick: he knows everything. you know, whether it's, you know, you're a DSLR cameras with the, you know, electronics now understood the film. He knows how to clean the, the plates and sensor and all that. Yeah. So, yeah, he, he just knows everything he needs to be here. Why am I here? I don't know anything
Eric: because I called you. and then you called me
Rick: and I was foolish enough to answer the phone. But anyway, even though I saw it was you're on, I only have one experience with some pumps and that was on boats. we left Annapolis and said the sail down Chesapeake Bay and out to Bermuda. And then about two days out of Bermuda had for the, for the islands, and about four o'clock in the morning, three, four o'clock in the morning, my propane alarm goes off, which is kind of a problem in itself just to kind of an existential question, because a boat is a hole in the water and it, and it holds water out, but it also keeps gas in. Right. And so when, when your propane alarm goes off, does that mean you're about to explode God? Yeah. You know, don't lie. It don't let a cigarette. Yeah. And believe me, there are plenty of things that sparkle on them on a boat anyway, just when little motors come on and that kind of stuff. And I solved this question when I jumped out of the bunk and I was standing in about three inches of water. I said, aha, the saltwater shorted out the propane sensor. Oh. And S and so in the middle of the night, I, I, first thing I do is I hand she, who must be obeyed about a 12 inch, little, a pipe that you fit over. a, a fitting on a hand pump, that's in the cockpit. And I said, here, pump the boat dry. And she, she didn't think that was funny.
Rick: And so I started pulling up all the floorboards, and then you have a way of doing this. You start, usually at the front and you work back looking for leaks at all the different places. And, we, you know, kicked in the diesel and, I had a switch on the diesel exhaust cause it's a salt water cooled system, then a switch into a sample on the, on the boat. So it would pump, use the, diesel to pump the boat dry as well. Now I had a couple of, a couple of electric, some pumps, to hook up to battery cables, to drop wherever I needed them. And, finally found it and had shut off the engine, which by this time was really hot. And I had to lay on top of the engine using some of those, flotation, seat things and get back to the very back of the boat where they have what we call a packing gland.
Rick: It's where the, the, the drive shaft. Yeah. Prop shaft goes through the hole and the, nut had backed off. And there's little pieces of 'em now think of them as cord. It's actually a flax kind of stuff that you cut and you put five or six of these around it. And they tightened it down the nut to, to hold a compression. And you want about a, drop a minute of water coming into the boat through that because it helps lubricate the shaft. It keeps it from getting hot anyway, that bolt had, twisted off somehow. probably because the prop was spinning backwards when it's out of gear. And, and it worked that loose and blew all the packing gland out. And, the boat was filling with water. And so we crawled back there, screwed it all back together and pumped the boat dry. And then, we had a glass of wine now went back to bed.
Eric: That's amazing. I would have never thought that for the cooling, you could use the, basically the big old diesel in the back to pump, pump out the boat. That's kind of brilliant. That's really brilliant.
Rick: Well, thank you. I, you know, Aaron's a big sailor, she knows about this. It's, it's just standard. if you're, if you're really deep water sailors, you know, you, you gotta do have be prepared to rescue yourself because, and, yeah, having the diesel pump, is good. you gotta worry about strainers and stuff, getting into your impeller and all kinds of stuff. So you gotta be careful about, and you certainly can't run it dry. so you get it down to a level you can manage and then you switch it back to outside water. so you're not pumping from the inside anymore.
Eric: Wow. So did you continue on your trip or did you circle back?
Rick: Oh, no. We went on down. We ended up in, Charlotte Amalia, st. Thomas. And then, the next day we, we're running a little late, so we, scooted on the cross, with the trade winds, which is what we're looking for all the time, over to Puerto Rico. And we, did a tour at the Naval hospital at Puerto Rico. That's great. How cool is that? So that's my sump pump story, but I don't have one about pumping out my basement.
Eric: Yeah. it's not fun, but at least you're on land, so
Rick: okay.
Eric: It's, it's like, it's like, at least, at least it's not like, why did I do that dumb thing? And, Oh, now I'm, I'm sinking two days out of Bermuda, you know? Yeah. Well, you know,
Rick: stuff happens. And, you know, we, it was a wonderful trip. Other than that, we had semen scruffy with us, Karen terrier. It was just the three of us. And, she, who must be obeyed. And I were, in the Navy, we call it hot bunking, port and starboard watches of about five hours each. We just swap off. And, you know, the, the boat had a, a wind vein, which would keep it on a particular course set to the wind. That's not necessarily a course. And, yeah, so mostly what we did a lot of reading and cooking and, had had time to, to nap and semen, scruffy, you know, the sea is a very sterile place for a dog because the dog lives its life through its nose. Right. And so when seaman scruffy would, you know, jump up and start, you know, we'd start looking around and sure enough, there would be whales or porpoises or something in the area because he could smell the, the bigs exhalation of the whales. And, it was just a treat to him. He'd, we had to kind of constrain him. Of course he was always tied to the boat, but, we had to make sure he didn't try and jump in sweat and play the whales.
Eric: Hey, we have, a couple of, cool announcements here.
Rick: Okay. Is this a, is this the announcement you make where you say I'm always complaining and, and, and, and whining about how you do the show?
Eric: No. that we reserved for the garden fork patrons. That's the after show where you take me to task for how I produced the show. So if you all want to hear that, this is a great segue, garden fork does have a Patrion page where you can support garden fork. It's like I asked for $5 a month, which is like a fancy cup of coffee a month. And for that, you get behind the scenes with Eric. I post stuff to the Patrion garden fork app. It also comes in an email to you. We have the after show where we discuss stuff after the podcast, it's kind of Eric's brain. And, that's usually a good thing, I think anyway, we do have a new, patron and his name is Johnny, and he is an enigma to me. I have met him through, I met him online through Eric from the roots simple podcast.
Eric: And Johnny has a very thought provoking blog called granola shotgun. And he recently installed, it's a, it's a great name for a blog because as soon as I heard it, it's stuck in my head. it's one of those, I, can't what that's called a word buzz or something in your brain, but anyway, it's called granola shotgun and we were emailing cause he just did a DIY solar install with kind of a different twist. And I'm hoping, I have to email him and see if he wants to be on the podcast to kind of talk about it, but go to granola, shotgun.com and you can see photos of it. And his idea is not to have this giant. I have a 6,000 kilowatt solar array on my roof that has an inverter and it feeds back to the cred and I got tax benefits from it. He went simple with what I think is a simple battery backup inverter system that was quite inexpensive. So I'll have to get him on the talk about that. I have, I have,
Rick: I thought about doing something like this. And I thought about going down to the yellow store and getting one of those ultra cheap, two wheel trailers, she pulled behind your car. You know, you take it to the red or blue store to get a sheet of plywood or right. And putting, a hinge on the bottom of two solar panels, 60 watt solar panels, and then hinges on the side so that you had four 60 watt solar panels. And then you could fold them over each other to cover them when you don't need them. Right. And then eight, six volt batteries, which would give you, you know, you are right. You get 48 volts into an inverter and then just use a notch stick to set the angle of the, the solar panels when they're, they're, open. So when you're using them to get the right, the right angle angle, and then just move the tongue of the trailer around to get the, the asthma, right, as the sun moves across the sky and use the, instead of a generator, just have a permanent, emergency solar system that I could, you know, keep covered with a tarp and pull out whenever the power went out,
Eric: that would work just a thought. Yeah. Now you got me thinking, cause Harbor freight tools has those trailers. They like fold up. I mean, I think they have like a four by eight bed or maybe a little smaller, but they, they can fold up and go into your garage against the wall, but you could use that with some panels and Oh, wow.
Rick: That's exactly what I'm thinking. And then I thought, well, another use, you know, we could,
Eric: okay. After excising that comment, I'd like to move forward with, some great reviews that people have written on our iTunes page. and this is from Michelle, who I know from the garden fork discussion group on Facebook. I love the title of her review, exceptional normal folks. Wow. Isn't that great. She must be talking about you. Yeah. Five stars, a DIY cooking, gardening, beekeeping, an entertaining normal everyday people research, troubleshoot and report on the same task projects and experiences that most, all of us encounter at some point in life. There you go. That really sums it up. I don't need to introduce the show anymore. I'm just going to read that. Yeah, that's actually pretty good. Yeah. That and a haphazard DIY, which one of our other supporters came up with that I'm blanking on her name, who described me that way. but I liked that too,
Rick: just to, it's a haphazard individual. He didn't really know. Anyway,
Eric: go ahead. and the next one is from a O G three and I don't know who that is. that is cryptic, but that's some people are like that. A good show. I especially like the cooking parts, five stars. We have no cooking today. Oh, I'm good show. No, no, no, no, no. We, I talked about how to make okra and tomatoes. Oh, there you go. So yeah, I have enjoyed some of the chitchat between Eric and guests. It can get a little long at times, but it's a podcast. So I have complete control of the length. Yeah. If I were, you I'd play this at about three X. Yeah. Sometimes the show does go long and I, but I don't really edit it too much because yeah. You can. There's other podcasts that I just bounce out. I'm like, okay, this is not something I want to listen to, but yeah, no, all, all, all the better.
Eric: And thank you for the five stars. [inaudible] I like that. All right. Thanks. Thank you, Rick. Thanks for taking the time. it's always a pleasure radio at garden. fork.tv is our address we want to hear from you. And, thank you again for Kevin for his information. And, Johnny had granola, shotgun for a support and then triggering our whole solar conversation there. Yeah. It's good to hear your voice again, my friend, talk to you later. All right. See ya. Bye. Bye. Garden fork Raiders. Executive producer is Jimmy Gootz. You can find more information about Jimmy and the custom hollow books he makes@hallowbooks.com. Our theme music is used under license from unique tracks.com. Are there music used in the show is used under license from audio blocks.com.