Doorbell repair by Mike
My doorbell stopped working. While it was nice that I didn't hear sales people ringing my doorbell, occasionally friends or family would feel ignored.
A doorbell is a pretty simple circuit. There is a transformer that steps the electricity down from 120 volts to somehwere between 13 - 18 volts. There is a wire going to a momentary switch (doorbell button) and to the doorbell itself. When someone presses the button, the circuit is closed and the bell rings. If it's not working it can only be one of a few problems. Broken wire, broken button, broken doorbell, broken transformeer, or no power at all!
Warning! Even though we should only be seeing low voltages here, locate the breaker or fuse for this circuit and shut it off whenever you will be touching the bare wires. Clearly, if you are testing voltages the circuit should be on, but if you are replacing any of the bits (transformer, doorbell, doorbell button, doorbell wiring) the circuit should be turned off. Even a 12 volt short can cause a fire and you never know, something may have been wrongly connected to a 120 volt line.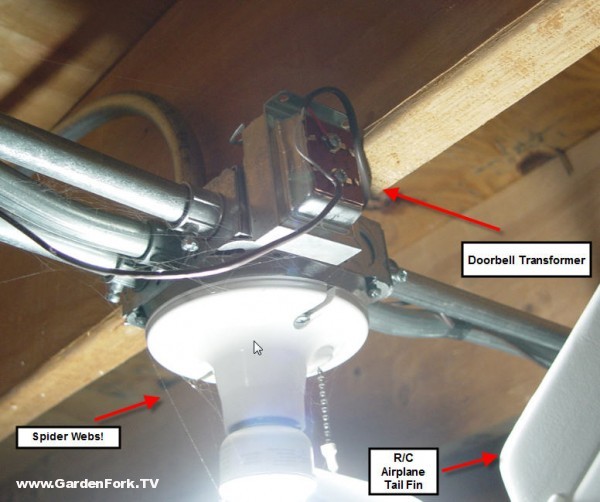 Above is a picture of what the transformer looks like.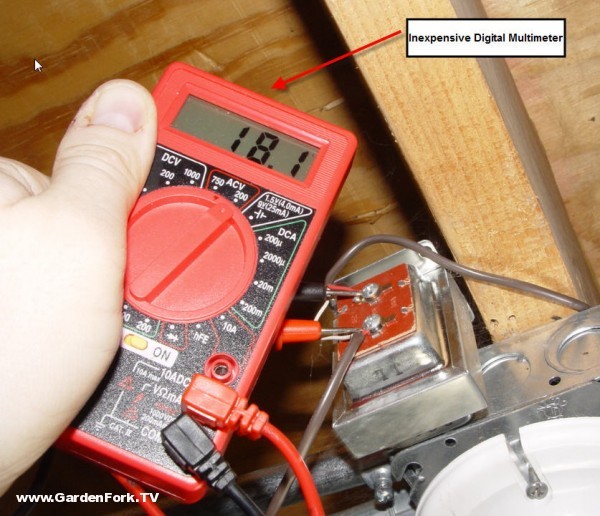 A quick test with an inexpensive multi-meter shows here that there is 18 volts coming off the transformer. So there is power, and the transformer is OK.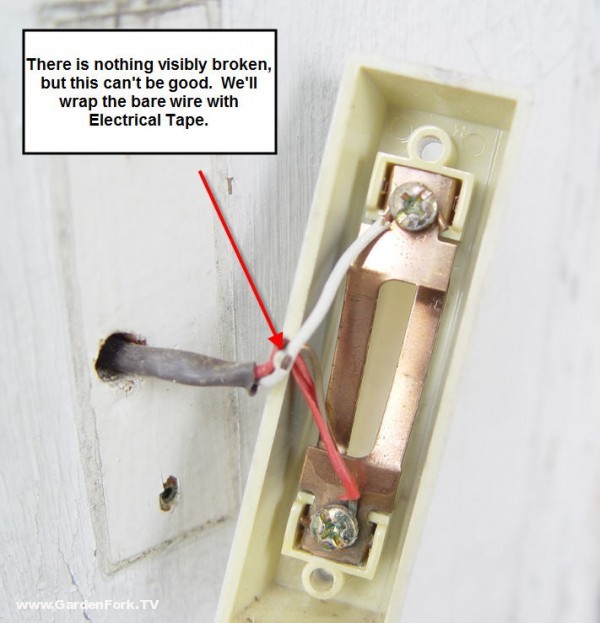 This particular doorbell switch has visible leaf springs that make contact. Inspect the springs to make certain they are not broken. You can see here that the wire was showing a little bit of copper. There is no charring so I don't think it caused a short, but this should be fixed.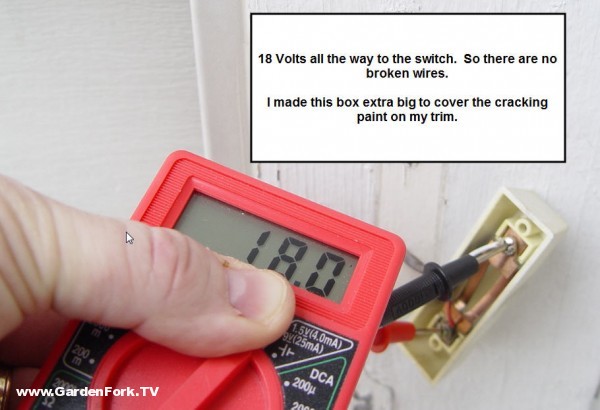 Do a quick voltage test here to make sure you're getting electricity through the circuit. This way you know the wire isn't broken somewhere in the circuit.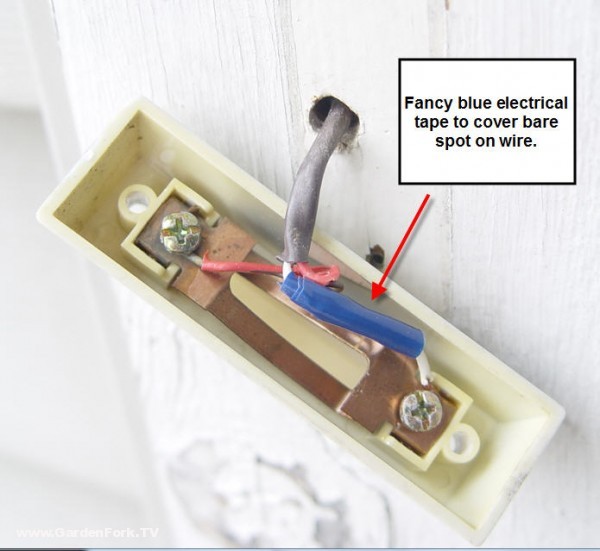 I've wrapped some fancy blue electrical tape around the wire to cover the small bare spot. There's no significance to the color of tape, I just happened to have blue handy.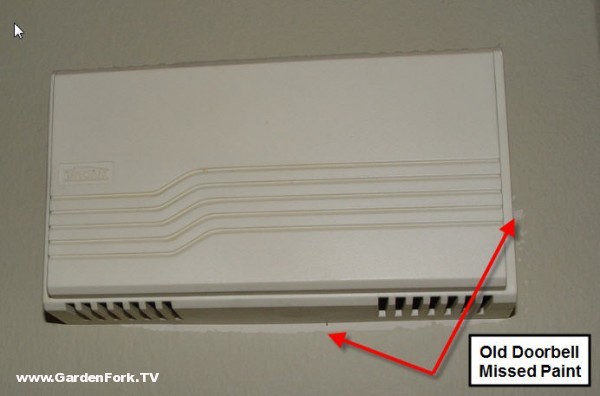 Here is the old doorbell on the wall. Notice where the last person missed with paint. Wasn't me!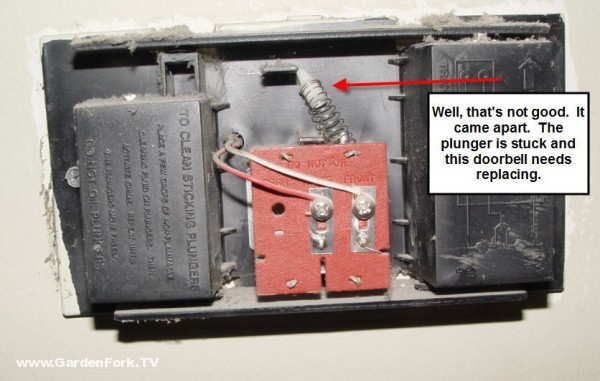 I removed the cover (the cover just snapped off) and unless you make it a habit to dust the inside of your doorbell, this is what you'll see. Ick. You can see that something isn't right just by looking at it. The doorbell has a solonoid in it, which is basically an electromagnet.
When electricity flows through the magnet, it makes a steel plunger pop out of it. When the electricity is stopped, the spring returns the steel plunger into the solonoid. You can see that something is wrong with the plunger. I checked it closer and it was frozen in place, this is clearly broken and for $18 I can buy a new one.

All you need is a screwdriver. This is the flippy screwdriver thing Eric and I discussed in the "Pinball is 50v" episode of GardenFork Radio.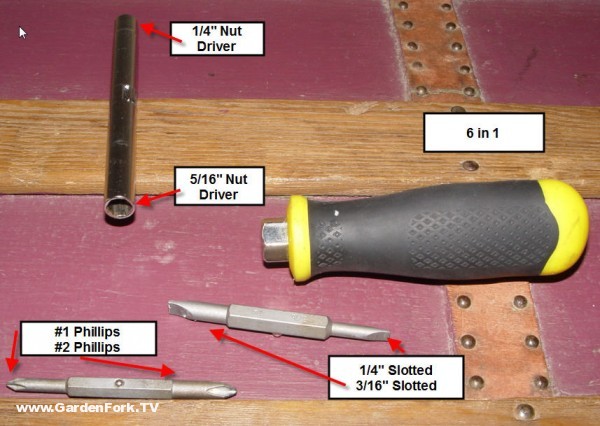 It's six tools in one! I can almost dismantle my whole pinball machine with this tool.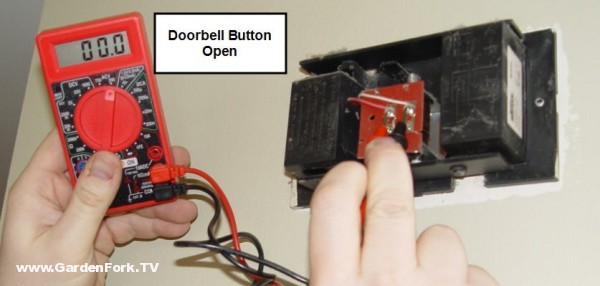 Just to be certain that this did not break because of a short. I test the voltage at the coil. If it was showing any voltage, I would know that there is a short in the line and that would have caused my problem. Here there is no voltage so I know the doorbell probably just broke after 15 years of use.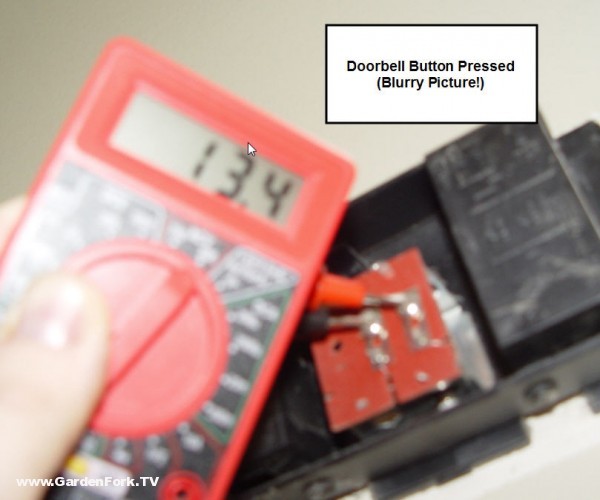 I sent my daughter outside to press the button while I was checking the voltage. You can see that it is now registering 13.4 volts, so the circuit is good and I'm certain that this doorbell isn't working properly. I read the manual on my camera after this blurry picture to figure out what I did wrong. I need to have the little picture of the flower on the LCD when I'm up close like this.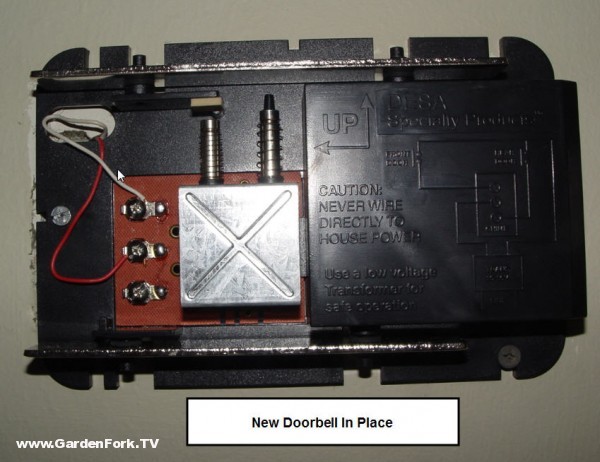 Here the new doorbell is in place. I just reused the same screws. One slotted and one phillips. It's good I had the flippy screwdriver thing. Normally I'm more meticulous about things like this, but I didn't have a phillips electical box screw handy and I have no slotted drywall screws. Someone will be complaining about me in 15 years.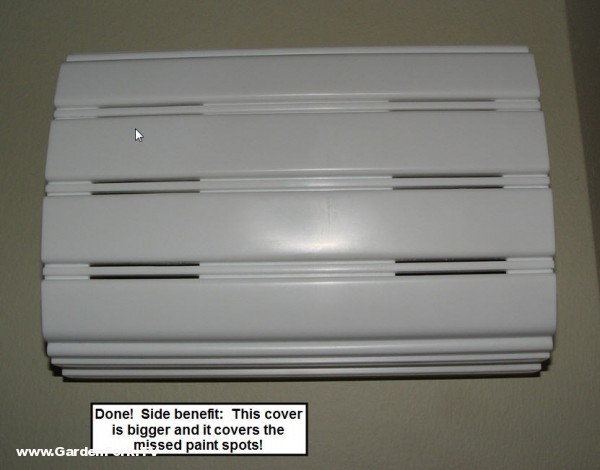 Done! (I have a video of it working but I haven't figured out how to post that yet!)