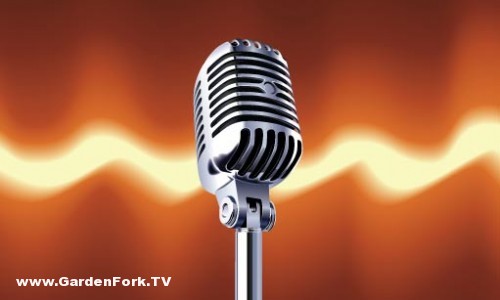 Hi, Eric.

This is really more of a question for Rick.

Rick mentioned that he listens to a lot of podcasts. He is such an interesting guy and I'm always looking for new podcasts to listen to (I'm the one who spends a lot of time with my headphones while trainingfor marathons :)). I would love to get a peak at his playlist.

 Any chance he would share?

Thanks,

Cynthia
Aren't you nice? Sure, I'm always glad to share. Eric & I have been talking about a podcast about podcasts, so thanks for getting us off dead center. Here's my current master list from iTunes. I didn't put in links to the shows because I don't know what feed service you're using. They shouldn't be hard to find.
The first column was supposed to be a check box, but translated to a True/False entry in some versions. True means that I never skip that podcast.
Some notes:
I'm not afraid of ideas, so I listen to all kinds of podcasts. The list is complete. Don't judge.
I am a son of the enlightenment and a citizen of the world and so I don't believe one country has all the good ideas, so there are many English language broadcasts from Europe, New Zealand, and Australia.
I'm not a doctor, but I listen to a lot of summary podcasts intended for doctors. They're not that hard to understand.
I love summary podcasts, "week in review" kinds of things. Other than the morning news from NPR, I don't listen to up-to-the-minute news. Weekly summaries are better for overview, thoughtful reflection, fact checking, and balance.
I don't listen to every podcast. After all, you can only listen to so many talks about "the Transit of Venus." So I pick and choose.
There are links at the bottom of this page  for pdf, xls, & cvs versions that have more detail.
I listen at 2X on my iPhone. Apple has a method of striping out pauses so that the voices don't sound "funny" when speeded up.
Managing Podcasts
My technique is to "refresh" my podcasts early in the morning in iTunes on my Mac. I have a Smart List called "latest" that gathers the last podcasts from the last download.
I then copy those podcasts to a regular List called "today"
I delete out all the podcasts in "today" that I listened to yesterday
I place all the the podcasts less than 5 minutes at the top (60-earth, 60-second science, etc.)
I glance over the titles and summaries for each podcast and then rearrange the 'today" list by interest.
I delete out the podcasts I'm not interested from the "today" list.
the I sync up to my iPhone
(I limit "today" to 100 entries. So podcasts drop off the bottom of the list if I kinda want to hear them, but never get around to it. That way I never feel guilty about not hearing it and never fool myself that I'll "get around to it". )
| | | | | | |
| --- | --- | --- | --- | --- | --- |
| Never Miss | Album | Episode Title | Artist | Time | Comments |
| FALSE | Africa Today | Africa: Wednesday, 11 Jul 12 | BBC World Service | 1122 | Rebels in the eastern Congo threaten the regional capital as thousands are displaced. So what does the government have to say? Family planning is back on the agenda and   an Ethiopian poet with his reflections on London. |
| FALSE | The Age of Persuasion from CBC Radio | Welcome to Under the Influence. | The Age of Persuasion from CBC Radio | 134 | For the first 50 years of 20th century, advertising was hard-sell. The next 50 years was persuasion through creativity and media tonnage. For the last six seasons, we've explored the overt art of persuasion. But advertising is no longer a loud one |
| FALSE | All In The Mind - Program podcast | Are we getting smarter | Lynne Malcolm | 1759 | Are we getting smarter? We know our IQ scores have been steadily rising since we began measuring intelligence, but that's not the full story. Moral philosopher James Flynn joins me to tackle the controversial questions of IQ in relation to race, gender |
| TRUE | American Scientist Pizza Lunch Podcast | Earthquakes and Ancient Humans on the Island of Crete | | 443 | |
| FALSE | Americana: inside the USA | Americana: 28 Aug 11: US Postal Service | BBC Radio 4 | 1709 | The US Post Master General discusses the fate of the US Postal Service as demand and profits decline. Professor Bill Marling discusses James M. Cain's American noir classic, "The Postman Always Rings Twice." And in a week when the people of Martha's Vin |
| TRUE | Annals of Internal Medicine Podcast | Issue Summary for July 3, 2012 | American College of Physicians | 1070 | |
| TRUE | APM: American RadioWorks | American RadioWorks - Elite College for All | American RadioWorks | 1472 | |
| TRUE | APM: Marketplace | 07-10-12 Marketplace | American Public Media | 1686 | |
| TRUE | APM: On Being | The Inward Work of Democracy (June 28, 2012) [encore] | On Being with Krista Tippett | 3060 | As young democracies emerge around the world, we take a long view of the ingredients that formed this democracy well beyond July 4, 1776. |
| FALSE | As It Happens from CBC Radio | As It Happens for Wednesday, July 11, 2012 * Canadian-Bolivia Mine Nationalized * Alberta Fire Evacuees * Carbon Sheet * Quote Unquote: James Moore * Baseball Cards Discover * Somalia Al-Qaeda * FTR: Mitt Romney Booed * Woody Allen Tel Aviv | As It Happens from CBC Radio | 2818 | Your mine is ours. The Bolivian government seizes a mine owned by a Vancouver-based company -- and that company's CEO tells us what his next move will be. Behind the curtain. A year after Al Qaeda's African leader was killed in Somalia, documents found |
| FALSE | Backstory | The Times's Carl Hulse talks to Jane Bornemeier about efforts in the House to avoid a government shutdown. | Jane Bornemeier of The New York Times | 268 | |
| TRUE | BackStory with the American History Guys | The War of 1812: Which One Was That? | BackStory with the American History Guys | 3180 | |
| FALSE | BBC - "The World" with Steve Masters | BBC - "The World" with Steve Masters | gabriela@btvshalom.org | 233 | |
| FALSE | BBC Gardens Illustrated Magazine | Gardens Illustrated  - RHS Chelsea Flower Show 2012 | BBC Magazines, Bristol | 3494 | |
| FALSE | BBC Sky at Night magazine | BBC Sky at Night magazine - Episode Twenty Six | BBC Magazines, Bristol | 534 | |
| FALSE | BBC Wildlife Magazine | BBC Wildlife Magazine - June 2012 | Immediate Media | 1883 | |
| FALSE | Best of Natural History Radio | NatHistory: Amazonia - Keeping It Alive! 03 Jul 2012 | BBC Radio 4 | 1686 | Amazonia - Keeping It Alive! The Amazon rainforest covers covering 1.6 million square miles. About 20% has gone in the last 40 years. How can we use the resources it contains, but still keep it alive? Producer/Presenter: Mary Colwell  Editor: Julian H |
| TRUE | Big Ideas - Separate stories podcast | What we can learn from the multicultural experience? | Antony Funnell | 965 | Philosopher Tim Soutphommasane asks what we can learn from the multicultural experience. From his recent TEDx talk in Sydney  presenter: Antony Funnell; producer: Ian Coombe; |
| FALSE | Books and Authors | A Good Read 10 July 12: Alison Graham, Sophi Tranchell | BBC Radio 4 | 1676 | A Henning Mankell thriller, a tragedy from Jonathan Coe and a Graham Greene satire are the choices of entrepreneur Sophi Tranchell, TV critic Alison Graham, and Harriett Gilbert. |
| TRUE | BrainStuff | Why do Wint-O-Green Life Savers spark in the dark? | HowStuffWorks.com | 147 | |
| FALSE | The BubbaTanicals Podcast | BubbaCast # 79 | BubbaTanicals.com | 2631 | Good Soap. No Crap. |
| FALSE | CarStuff | Pikes Peak International Hill Climb | HowStuffWorks.com | 1615 | |
| TRUE | Pew Center on Global Climate Change | Climate Change 101: Overview | Pew Center on Global Climate Change | 454 | |
| TRUE | Center for Climate and Energy Solutions | Low-Carbon Innovation Forum | Center for Climate and Energy Solutions | 467 | |
| FALSE | Click | DigitalP: 10 July 12: Imagine Cup Sydney | BBC World Service | 1647 | Imagine Cup Sydney; Olympic swimmers; Dancing poetry |
| TRUE | Cocktail Party Science | Podcast: How It Works | PopSci.com / Chuck Cage | 1705 | |
| FALSE | Comedy of the Week | comedy: 09 JUL 12: The Guns of Adam Riches | BBC Radio 4 | 1690 | 2011 Edinburgh Comedy Award winner Adam Riches makes his Radio 4 debut with a fast-paced, fully-loaded bandolier of character comedy. |
| TRUE | Commentary from APM: Marketplace | Can big fraud settlements curb corporate misdeeds? | American Public Media | 150 | |
| TRUE | Common Sense with Dan Carlin | Show 231 - Liberty on Life Support | Dan Carlin | 3444 | |
| FALSE | Commonwealth Club Radio Program | E.J. Dionne Jr: Divided Political Heart (6/18/12) | Commonwealth Club of California | 3916 | |
| TRUE | The Complete Guide to Everything | Los Angeles | Tim Daniels and Tom Reynolds | 3964 | |
| FALSE | Consequence | Carrie Poppy vs Energy Healing | Randi.org | 1441 | |
| FALSE | Costing the Earth | CostEarth: 22 May 12 Jellyfish Invasion! | BBC Radio 4 | 1672 | Are jellyfish taking over our oceans? Miranda Krestovnikoff reports. |
| FALSE | The CultCast | CultCast #21 - We've Got A Feva! | Cult of Mac | 3768 | Cult of Mac's shiny new podcast, CultCast, is the best 30 minute conversation about Apple you'll hear all week. |
| FALSE | Cutting The Curd | Cutting the Curd - Episode 107 - Daphne Zepos Tribute | Anne Saxelby | 1730 | |
| TRUE | Dan Carlin's Hardcore History | Show 43 - Wrath of the Khans I | Dan Carlin | 6556 | |
| FALSE | Democracy Now! Audio | Democracy Now! 2012-07-11 Wednesday | Democracy Now! | 3554 | |
| TRUE | Digital Europe | Deutsche Welle | Austrian students faceoff with Facebook | DW-WORLD.DE | Deutsche Welle | 355 | Europe versus Facebook is a group of Vienna-based students that have filed complaints against the social networking giant. |
| TRUE | The Digital Marketer's Quick and Dirty Tips for Growing Your Business with Digital Tools | 098 DM My 32 Most Favorite iPhone Apps | The Digital Marketer | 729 | |
| FALSE | The Dinner Party | Episode 155: The All-Movie Episode | American Public Media | 3100 | This Week: Our 1st-ever All-Movie episode, starring John C. Reilly, Terry Gilliam, Miranda July, Val Kilmer, Dick Cavett, Jackie Collins, Molly Ringwald, and Oscar-winning director Michel Hazanavicius. If it was a film, all screenings would be sold out. |
| FALSE | Discovery | Discovery: Gene Therapy | BBC World Service | 1079 | Geoff Watts explores new techniques in gene therapy for cystic fibrosis |
| TRUE | The Dog Trainer's Quick and Dirty Tips for Teaching and Caring for Your Pet | 158 TDT Do Dogs Feel Empathy? | The Dog Trainer | 485 | |
| TRUE | Domestic CEO's Quick & Dirty Tips to Managing Your Home | 019 DCEO How to Organize Paperwork, Part 1 | Domestic CEO | 488 | |
| FALSE | Downton Abbey Reflection | Season 1, Episode 4 | Carrie | 2467 | |
| TRUE | Drowning In The Mainstream | Episode 6: Reducing Consumer Lifestyle | Drowning In The Mainstream | 3447 | |
| FALSE | EconTalk | Stiglitz on Inequality | EconTalk: Russ Roberts | 4049 | |
| FALSE | EE Tech News Podcast - Experts Exchange | Google Conference Report: Nexus 7, Android Jellybean and G+ Skydiving (Podcast) | Experts Exchange | 1070 | |
| FALSE | Evernote Blogcast » Podcast | Evernote Podcast #33 – Heavy Breathing Episode | Evernote | 3861 | |
| TRUE | Everyday Einstein | 011 EDE What is Gut Microbiota? | Everyday Einstein | 338 | |
| FALSE | The Experts Audio | Queen of the Web – The Experts Ep. 20 | Triggla | 3616 | |
| TRUE | FactCheck.org » FactCheck Radio | Health Care Repeal, Tea Party and Political Discourse | | 522 | |
| FALSE | Field Notes Podcast | Fake meat from Missouri | Jeremy Bernfeld | 491 | |
| FALSE | Food Programme | FoodProg: Food and the High Street | BBC Radio 4 | 1679 | Sheila Dillon and food expert Henrietta Green visit on of the first 'Portas' towns to find out if food can be central to reviving our high streets |
| FALSE | For Your Ears Only (On Air) | For Your Ears Only (On Air) 07/08/2012 | For Your Ears Only (On Air) | 3333 | |
| FALSE | Forum - A World of Ideas | Forum: USA's place in the world. David Brooks, Richard Haass, Anne-Marie Slaughter. 07 July 2012 | BBC World Service | 2449 | In the run up to the American presidential election, we present a special edition of The Forum from the Aspen Ideas Festival in Colorado. How do Americans think their place in the world is changing? Does the United States still see itself as the key pla |
| FALSE | Freakonomics Radio | What's Wrong With Cash for Grades? | Stephen J. Dubner | 374 | |
| FALSE | Friday Night Comedy from BBC Radio 4 | FriComedy: The Now Show 06 Jul 12 | BBC Radio 4 | 1687 | A Week of Splits: in the week that David Cameron suggested he might have a referendum on whether the UK should break from Europe, Katie Holmes announced her split from Tom Cruise, and scientists at CERN announced the discovery of a Higgs-like Boson, Jon H |
| TRUE | Future Now - Innovations shaping tomorrow | Stem cell research set of wide German debate | DW.DE | Deutsche Welle | 216 | One German scientist's request to study human stem cells led to national consequences. |
| FALSE | Gardeners' Question Time | GQT: 6 Jul 12: RHS Hampton Court Palace Flower Show | BBC Radio 4 | 2509 | Eric Robson and the panel - Chris Beardshaw, Bunny Guinness and Bob Flowerdew - invite GQT listeners to pose their gardening questions at RHS Hampton Court Palace Flower Show. In addition, rising star, Jack Dunckley gives his personal take on designing f |
| TRUE | GardenFork Radio | Lose Weight, Eat Yogurt, Be Better GF Radio | Eric Rochow | 3083 | |
| TRUE | Get-Fit Guy's Quick and Dirty Tips to Slim Down and Shape Up | 098 GFG Hormonal Imbalances and Weight Gain, Part 2 | Get-Fit Guy | 583 | |
| TRUE | Get-It-Done Guy's Quick and Dirty Tips to Work Less and Do More | 227 GID Beating Down Your Book Backlog | Get-It-Done Guy | 341 | |
| TRUE | Girlfriend M.D. Quick and Dirty Tips to Understand Your Body | 010 GMD What You Need to Know About Varicose Veins | Girlfriend MD | 273 | |
| TRUE | Grammar Girl Quick and Dirty Tips for Better Writing | 327 GG "Dilemma" and "Gone Missing" | Grammar Girl | 379 | |
| TRUE | Great Lives | GreatLives: John Ford | BBC Radio 4 | 1681 | John Ford, director of Stagecoach, The Searchers and The Grapes of Wrath, is chosen by Eric Pickles for Great Lives. Matthew Parris presents. |
| FALSE | Greenhorn Radio | Greenhorn Radio - Episode 113 - Courtney Banach | Severine von Tscharner Fleming | 1449 | |
| FALSE | Growing Your Grub Podcast | GYG-081 Organic Insecticides – What Are They? | Steve | 1758 | This week I discuss several of the better know organic pesticide compounds, both the good and the bad about using them. |
| TRUE | History Extra podcast | History Extra podcast - 5th July 2012 | Immediate Media | 2949 | |
| TRUE | A History of the World in 100 Objects | AHOW: 100 Solar-powered lamp and charger 22 Oct 2010 | BBC Radio 4 | 833 | A lamp that runs off sunlight. Neil MacGregor, Director of the British Museum, looks at the final object in the series: a solar-powered lamp with a charger that can bring cheap light and power to people around the world with no access to the electric grid |
| TRUE | The House Call Doctor's Quick and Dirty Tips for Taking Charge of Your Health | 098 HCD What is MRSA? | The House Call Doctor | 407 | |
| TRUE | How To Do Everything | Some Old Segments You Might Like | Ian Chillag and Mike Danforth | 1312 | |
| TRUE | Ideas from CBC Radio (Highlights) | Dogs Themselves - Part One | Ideas from CBC Radio (Highlights) | 3240 | http://www.cbc.ca/ideas/ |
| TRUE | In Our Time With Melvyn Bragg | IOT: Ulysses 14 Jun 12 | BBC Radio 4 | 2525 | Melvyn Bragg and his guests discuss James Joyce's novel Ulysses. First published 90 years ago, Joyce's masterpiece charts a single day in the life of the Dubliner Leopold Bloom. Some early readers were outraged by its sexual content and daringly scatalogi |
| FALSE | Inspired Minds | Inspired Minds: Inspired Minds – Breandáin O'Shea | DW-WORLD.DE | Deutsche Welle | 923 | This week in the final edition of "Inspired Minds," the man behind the series Breandáin O'Shea, talks to colleague He |
| TRUE | JAMA Editor's Audio Summary | JAMA: 2012-07-11, Vol. 308, No. 2, Editor's Audio Summary | Howard Bauchner, Editor in Chief of JAMA | 601 | Editor's Audio Summary by Dr Howard Bauchner, MD, Editor in Chief of JAMA, the Journal of the American Medical Association, for the July 11, 2012 issue |
| FALSE | KCRW's Left, Right & Center | Middle Class Blues | Podcast:News | 1740 | <p>US jobs numbers stayed flat for June, and the Eurozone continues its downward slide. What's to become of America's middle class and who's to blame?</p> |
| FALSE | KCRW's To the Point | The House Votes to Repeal 'Obamacare' | Podcast:News | 3038 | <p>The GOP House is voting to repeal "Obamacare," with the Democratic Senate expected to ignore it. After SCOTUS' ruling, is it good politics to debate the issue again?</p> |
| FALSE | Ken Druse REAL DIRT | Like Nature, I Go On | Ken Druse | 1521 | |
| TRUE | KERA Unlimited: KERA's Think Podcast | The Glorious Story of a Rowdy Nation | KERA | 2913 | |
| FALSE | kprg | Ep. 113 "Guam Herstory - Women's Lives, Women's Stories" | KPRG - Public Radio For Guam and the CNMI | 3607 | |
| TRUE | The latest segments from The Takeaway | John Leguizamo: A 'Ghetto Klown' Reflects | Public Radio International and WNYC Radio | 623 | |
| TRUE | Legal Lad's Quick and Dirty Tips for a More Lawful Life | 116 LL Apple Versus Gizmodo: Lost or Stolen Property? | Legal Lad | 300 | |
| TRUE | Leverage 10 Podcast | Multiple Job Disorder | Electric Entertainment | 1351 | |
| TRUE | Lifehacker | Google, Google, Google, Finding a Sturdy Laptop Bag, and De-Spamming Your Inbox | Lifehacker | 2048 | |
| TRUE | Living Planet | Living Planet: Blowin' in the wind | DW.DE | Deutsche Welle | 1799 | Learn how a village in Germany is getting a blast of wind power, as well as finding out about an Australian community po |
| FALSE | MacAnswers - Daily Mac Tips from MacMost.com | Determining Mac Maximum Memory | MacMost | 73 | |
| FALSE | MacMost iPhone Ringtones | Subscribe To See 100+ Free Ringtones | MacMost | 48 | |
| FALSE | Make-It-Green Girl Quick and Dirty Tips for an Earth Friendly Life | 035 MIGG It Was a Very Good Year | Make-It-Green Girl | 494 | |
| FALSE | Material World | Material World: 5th July 2012: Higgs-like particle discovered and exciting new science presented at the Royal Society | BBC Radio 4 | 1739 | Scientists at CERN have discovered a Higgs-like particle. Also, show & tell at the Royal Society: a new method to read fossils, the sound of bubbles and the genetic spread of peoples in the UK |
| TRUE | The Math Dude Quick and Dirty Tips to Make Math Easier | 112 TMD What is a Higgs Boson? Part 1 | The Math Dude | 468 | |
| TRUE | Michigan Radio: The Environment Report Podcast | The Urban Tree Hunter | MR | 254 | |
| TRUE | Modern Manners Guy Quick and Dirty Tips for a More Polite Life | 208 MMG Proper Beach Etiquette | Modern Manners Guy | 469 | |
| TRUE | Money Girl's Quick and Dirty Tips for a Richer Life | 275 MG How to Invest a Windfall | Money Girl | 497 | |
| TRUE | More Hip Than Hippie Podcast | More Hip #299 - Foraging Food | More Hip Than Hippie | 3572 | |
| FALSE | Movie Date from The Takeaway | Movie Date: 'Savages,' 'Katy Perry,' and 'Spiderman' | Public Radio International and WNYC Radio | 1343 | |
| TRUE | Moyers & Company | Full Show: Is Labor A Lost Cause? | Public Affairs Television, Inc. | 3145 | |
| FALSE | - The Naked Scientists ENHANCED PODCAST - Stripping Down Science | Naked Scientists ENHANCED PODCAST 12.07.08 - Super Bainite: Super Strong Steel | Dr Chris Smith, The Naked Scientists | 3574 | |
| TRUE | NASACast: This Week @NASA Audio | This Week @ NASA, July 6, 2012 | | 665 | |
| FALSE | The Naturalist | The Naturalist - Episode 95 - The Zoo Part 2 | Bernie Wides & Carol A. Butler, Ph.D | 2434 | |
| TRUE | NEJM This Week - Audio Summaries | NEJM This Week - July 12, 2012 | The New England Journal of Medicine | 1382 | Supplement to the New England Journal of Medicine, Vol. 367, No. 2. |
| FALSE | The Nerdist | Complaint Unit for Nerdist Trollery | Nerdist | 3856 | |
| FALSE | NewsPod | NewsPod: 11 Jul 12: Social care bill | BBC Radio | 1696 | Lansley unveils 'comprehensive overhaul of social care' / Contraception aid / Taliban commander / China trafficking / Shostakovitch Leningrad Symphony |
| FALSE | NOW on the News | PBS | Camilo Mejia on Atrocities in Iraq | NOW on the News | 617 | |
| FALSE | NPR: Book Tour Podcast | In Search Of The Holy Dead | NPR | 2210 | |
| TRUE | NPR Columns: Simon Says Podcast | Mr.' And 'Ms.,' A Courtesy To Be Respected | NPR | 170 | |
| TRUE | NPR People: Hmmm.... Krulwich on Science Podcast | Wanna Live Forever? Become A Noun | NPR | 275 | |
| FALSE | NPR Programs: Fresh Air Podcast | A Door In The Ocean' Leads To Dark Depths | NPR | 435 | |
| FALSE | NPR Programs: Tell Me More Podcast | NPR: 07-11-2012 Tell Me More | NPR | 2809 | |
| FALSE | NPR Programs: Wait Wait... Don't Tell Me! Podcast | NPR: 07-07-2012 Wait Wait... Don't Tell Me! | NPR | 2802 | |
| FALSE | NPR: Talk of the Nation Opinion Page Podcast | Op-Ed: 'Higher Education' Is A Waste Of Money | NPR | 1006 | |
| TRUE | NPR Topics: Economy Podcast | NPR: 07-10-2012 Economy | NPR | 714 | |
| TRUE | NPR Topics: Environment Podcast | NPR: 07-05-2012 Environment | NPR | 1497 | |
| TRUE | NPR Topics: Food Podcast | NPR: 07-05-2012 Food | NPR | 1195 | |
| TRUE | NPR Topics: Science | Researchers Take Stock Of 2011 Weather | NPR | 198 | |
| TRUE | NPR Topics: Your Health | When Does An App Need FDA's Blessing? | NPR | 333 | |
| TRUE | NPR: 7AM ET News Summary Podcast | NPR News: 07-12-2012 7AM ET | NPR | 299 | |
| FALSE | NPR: Books Podcast | Author and Screenwriter Nora Ephron Remembered, Teenage Brain, more | NPR | 1608 | |
| FALSE | NPR: Car Talk Podcast | #1227: A Civic Divorce | NPR | 3234 | |
| FALSE | NPR: Intelligence Squared Podcast | Debate: Should College Football Be Banned? | NPR | 3030 | |
| FALSE | NPR: Planet Money Podcast | Episode 385: How Good Governments Go Bad | NPR | 1052 | |
| TRUE | NPR: Snap Judgment Podcast | Snap Judgment #213 - Blood and Faith | NPR | 3178 | |
| TRUE | NPR: TED Radio Hour Podcast | Africa: The Next Chapter | NPR | 3001 | |
| TRUE | The Nutrition Diva's Quick and Dirty Tips for Eating Well and Feeling Fabulous | 195 ND What are Prebiotics? | The Nutrition Diva | 448 | |
| FALSE | One Ocean from CBC The Nature of Things | One Ocean - Wade Doak | One Ocean | 1728 | http://www.cbc.ca/oneocean |
| TRUE | One Planet | OnePlanet: After We're Dead | BBC World Service | 1078 | Each year, approximately 55 million of us die, and many of us continue to damage the environment even after we're dead. On One Planet this week we'll hear about 'green funerals' - rituals and practices to honour a life without the use of toxic embalming |
| FALSE | One Species at a Time | Four-Leaf Clover | | 292 | |
| TRUE | Onion Radio News | Jesus Questioned For Accepting Tithes From Lobbyists | The Onion | 53 | |
| FALSE | Penn's Sunday School | I've raped everyone I want to. | Penn's Sunday School | 5558 | |
| FALSE | The Permaculture Podcast | Interview: Dyami Nason-Regan and Ethan Roland of Appleseed Permaculture, LLC | Scott Mann | 2914 | |
| TRUE | Pew Research Center | Audio | Slideshow: War and Sacrifice in the Post-9/11 Era | websupport@pewresearch.org | 429 | |
| TRUE | Philosophy Bites | Hanna Pickard on Responsibility and Personality Disorder (originally on Bioethics Bites) | Edmonds and Warburton | 963 | |
| TRUE | A Point of View | PoV: The curse of a ridiculous name  06 July 2012 | BBC Radio 4 | 582 | Adam Gopnik muses on what it means in life if - like him - you've been lumbered with a funny name. |
| FALSE | PotterCast: #1 Harry Potter Podcast | PotterCast 247: Frankie's Fired | The Leaky Cauldron (LeakyNews.com) | 3991 | |
| FALSE | PRI Permaculture News Update | PRI Permaculture News Update - July 19 | www.permaculture.org.au | 187 | |
| TRUE | PRI: America Abroad | Religious Minorities in the Middle East | America Abroad Media | 3060 | |
| TRUE | PRI: Design for the Real World | Dialysis Machine | Public Radio International/WNYC | 353 | www.studio360.org | studio360@wnyc.org |
| TRUE | PRI: Global Health and Development | The toll of teen pregnancy and childbirth in Africa | Public Radio International | 272 | |
| TRUE | PRI: Living on Earth | Living on Earth: July 6, 2012 | Living on Earth | 3107 | |
| FALSE | PRI: Science and Creativity from Studio 360 | Walking Art: Bespoke Prosthetic Limbs | Public Radio International | 463 | www.studio360.org | studio360@wnyc.org |
| FALSE | PRI: Smiley & West | James Earl Jones | Smiley Radio Properties, Inc. | 3148 | |
| TRUE | PRI: Social Entrepreneurship | Making energy efficient design pay off | Public Radio International | 560 | |
| FALSE | PRI: The Tavis Smiley Show | The Tavis Smiley Show, July 6, 2012 | Smiley Radio Properties, Inc. | 3090 | |
| TRUE | PRI: To the Best of Our Knowledge | Einstein, God, and the Universe | Wisconsin Public Radio | 3181 | |
| FALSE | PRI's The World: Science | The Ancient Artists of Spanish Caves, Turtles Caught in Cyprus's Political Rift,  Life Expectancy—The Grandfather Effect | Rhitu Chatterjee | 1010 | |
| TRUE | PRI's The World: Technology | Greek IT Upgrade, Bullet-Proof Cars in Mexico, Hajj Facial Recognition Tech, Keeping Vaccines Cold, and Rebuilding Tatooine | Clark Boyd | 1295 | In this episode, you'll hear how Greece is seeking an upgrade for its accounting systems. Also, bullet-proof cars in Mexico, and facial recognition technology in Saudi Arabia. Plus, a new way to keep vaccines cold in places without access to power. And we |
| FALSE | ProPublica: Podcast | Podcast: The Poison Beneath Us | ProPublica | 1035 | |
| TRUE | The Public Speaker's Quick and Dirty Tips for Improving Your Communication Skills | 161 TPS How to Gain a Strategic Interview Advantage, Part 1 | The Public Speaker | 439 | |
| TRUE | Pulse series | Deutsche Welle | Earning trust one child at a time | DW.DE | Deutsche Welle | 304 | In an underprivileged neighborhood of Lublin, alcohol is a serious problem and most of the kids don't get the attention |
| FALSE | Pure Tilth | Least Favourite Wildlife? | Pure Tilth | 710 | Pure Tilth are all about saving the environment, as long as Herons or Badgers aren't around! |
| FALSE | Quirks and Quarks Segmented Show from CBC Radio | Male Moths Run Hot and Cold-qq1-Jun 30, 2012 | Quirks and Quarks Segmented Show from CBC Radio | 589 | Male moth have to decide how much to warm up their flight muscles as they pursue a female. |
| FALSE | National Press Club - XM Satellite Radio Broadcasts | Venus Williams Luncheon | NPC | 3240 | |
| FALSE | Rationally Speaking | Rationally Speaking #64 - Jesse Prinz on Looking Beyond Human Nature | NYC Skeptics | 2788 | Copyright 2012 New York City Skeptics |
| TRUE | Real Time with Bill Maher | New Rule - Shroom For Improvement | HBO Podcasts | 23 | |
| TRUE | Reith Lectures | Reith: Niall Ferguson: The Rule of Law and its Enemies 4 10 JUL 2012 | BBC Radio 4 | 3421 | The decline of civil society in the Western world is the topic of Niall Ferguson's final Reith Lecture in which he argues that the greatest mistake of the past 50 years was to allow the state to encroach on civil life, assuming it could do a better job th |
| TRUE | RNZ: Best Of The Week | Best of the Week - 6th July 2012 | Radio New Zealand | 5385 | |
| TRUE | RNZ: Country Life | Geordie Hill Station Childhood Memories | Radio New Zealand | 1021 | |
| TRUE | RNZ: Our Changing World | The PEFT Water Filter | Radio New Zealand | 819 | |
| TRUE | RNZ: The Week In Review | The Week in Review - week ending Friday 6 July 2012 | Radio New Zealand | 1896 | |
| TRUE | RNZI: Radio New Zealand International | Pacific Language News: Tongan | | 493 | |
| TRUE | The Root Podcasts | The Confab -- July 4, 2012 | Slate Magazine | 945 | Join assistant editor Akoto Ofori-Atta, contributor Scott T. Sterling, staff writer Jenee Desmond-Harris and senior political correspondent Cynthia Gordy about the Supreme Court's Affordable Care Act decision and the 2012 BET Awards. |
| FALSE | Salon.com: Glenn Greenwald Radio | New study proves falsity of John Brennan's drone claims | | 905 | |
| FALSE | Save Our Skills » Podcast Feed | Episode 32 – Cooking 101 part 1 – Vinaigrettes and Mayo | Nick LaDieu | 1990 | |
| TRUE | Science Fantastic with Michio Kaku | Michio Kaku talks The Infinity Puzzle With Frank Close | Michio Kaku | 1350 | |
| FALSE | NPR: Science Friday Podcast | Meditation For A Stronger Brain | NPR | 666 | |
| FALSE | Science Friday Audio Podcast | SciFri: SciFri Book Club Talks <em>Silent Spring</em> | Science Friday | 1765 |  Ira Flatow and Flora Lichtman host the first SciFri Book Club meeting. |
| FALSE | Science in Action | SciA: 5 July 12: Higgs boson | BBC World Service | 1079 | Higgs boson; Pacific Tsunami Warning Centre |
| FALSE | Science Magazine Podcast | SciencePodcast - Quantum entanglement, resilient corals, diagnosing the dead, and more (6 July 2012) | Science | 2476 | Copyright (c) 2005-2012, American Association for the Advancement of Science; music copyright (c) 2005-2012, Jeffrey E. Cook |
| FALSE | Science Talk | Plants Know Stuff | Scientific American | 1933 | Join host Steve Mirsky as he explores the latest developments in science and technology through interviews with leading scientists and journalists. |
| FALSE | Science Times | Science Times Podcast | David Corcoran, William J. Broad, Lawrence M. Krauss, Michael Mason, Donald G. McNeil Jr. | 1574 | |
| TRUE | Shakespeare's Restless World | R4Shakespeare: Europe-Triumphs of the Past | BBC Radio 4 | 823 | Reminders of England's glorious history were kept ever present in the minds of the people. Neil MacGregor, Director of the British Museum, explores the battle gear of the heroic warrior king, Henry V. |
| FALSE | Sierra Club Radio | Sierra Club Radio - July 7, 2012 | The Sierra Club | 1620 | |
| FALSE | Skepticality - Science and Revolutionary Ideas | Skepticality #186 - Walking with the Psychic Blues - Mark Edward | The Official Podcast of Skeptic Magazine | 6207 | On this weeks episode of Skepticality, Derek sits down with Todd Stiefel, to talk about his involvement in recent, and upcoming secular public events and campaigns. His latest is working to collect one million dollars, or more, for the Leukemia and Lympho |
| FALSE | Skeptics with a K | Skeptics with a K – Episode #076 | Merseyside Skeptics Society | 3857 | |
| FALSE | The Skeptics' Guide 5X5 | SGU 5x5 #113 - May 9 2012 | SGU Productions | 619 | |
| TRUE | The Skeptics' Guide to the Universe | The Skeptics Guide #364 - Jul 7 2012 | SGU Productions | 4799 | |
| TRUE | Skeptoid: Critical Analysis of Pop Phenomena | Skeptoid #318: The Loch Ness Monster | Brian Dunning | 741 | |
| TRUE | Slate Magazine Daily Podcast | Slate's Negotiation Academy Ep. 4: The Ticking Clock | Slate Magazine | 728 | In Episode 4, Jill Barshay and Seth Stevenson discuss how the physical setup of a negotiation, including the room, the refreshments, and a timed deadline, can help you get what you want. |
| TRUE | Slate Magazine Daily Podcast | The Culture Gabfest: Summer Strut Edition | Slate Magazine | 2492 | Slate critics Stephen Metcalf, Julia Turner and Dana Stevens discuss the new Charlie Sheen sitcom "Anger Management," Tim Kreider's New York Times op-ed on "The Busy Trap," and the listener-selected summer strut music playlist. |
| TRUE | Slate Magazine Daily Podcast | DoubleX Gabfest: The Un-Retouched Edition | Slate Magazine | 2658 | Listen to Slate's show about young women getting their tubes tied, last week's date rape episode of Louie, and Seventeen magazine's new photo touch-up policy. |
| TRUE | Slate's Audio Book Club | Audio Book Club: Fifty Shades of Grey by E. L. James | Slate Magazine | 2486 | Dan Kois, Meghan O'Rourke, and Hanna Rosin discuss the erotic novel Fifty Shades of Grey by E. L. James. |
| TRUE | Slate's Culture Gabfest | The Culture Gabfest: Summer Strut Edition | Slate Magazine | 2492 | Slate critics Stephen Metcalf, Julia Turner and Dana Stevens discuss the new Charlie Sheen sitcom "Anger Management," Tim Kreider's New York Times op-ed on "The Busy Trap," and the listener-selected summer strut music playlist. |
| TRUE | Slate's Double X Podcasts | DoubleX Gabfest: The Un-Retouched Edition | podcasts@slate.com | 2658 | Listen to Slate's show about young women getting their tubes tied, last week's date rape episode of Louie, and Seventeen magazine's new photo touch-up policy. |
| FALSE | Slate's Political Gabfest | Slate: The Lemon, Wet, Good Gabfest | Slate Magazine | 3085 | Slate's Political Gabfest, featuring David Plotz, Emily Bazelon and special guest David Weigel. This week: High Court leaks on health care, the hot summer, and political vacations |
| FALSE | Sophos Podcasts | Sophos Security Chet Chat - Episode 93 - June 21, 2012 | Chester Wisniewski | 1274 | For the latest news visit http://nakedsecurity.sophos.com |
| FALSE | Spark from CBC Radio | Summer Spark 2 - Douglas Rushkoff | Spark from CBC Radio | 1502 | Nora Young's full interview with Douglas Rushkoff on Spark, about his recent book, Program or be Programmed - Ten Commands for a Digital Age. |
| FALSE | The Splendid Table (APM) | July 7, 2012: The Splendid Table | American Public Media | 3168 | |
| TRUE | The Sporkful | SF130: Hot Dogs | The Sporkful | 1174 | |
| TRUE | Start the Week with Andrew Marr | STW: The 'Life Unlived': Adam Phillips, Julian Baggini, Helen Dunmore & Frances Ashcroft 25th June 2012 | BBC Radio 4 | 2485 | Andrew Marr goes in search of a better life with the psychoanalyst Adam Phillips; the philosopher Julian Baggini; the poet Helen Dunmore; and the scientist Frances Ashcroft. |
| TRUE | StarTalk | StarTalk: The Salt of the Earth, Part 1 | Neil deGrasse Tyson | 2519 | |
| FALSE | The Story Collider | Guy Schaffer: Inside the monkey lab | The Story Collider | 819 | |
| TRUE | Studio 360 from PRI and WNYC | Are Computers Creative? | Public Radio International/WNYC | 3186 | |
| FALSE | Stuff Mom Never Told You | Summer Book Club: Banned Books | HowStuffWorks.com | 1479 | |
| FALSE | The Stuff of Genius | The Pop-up Toaster | HowStuffWorks.com | 170 | |
| FALSE | Stuff from the Science Lab | What's the dirt on composting? | HowStuffWorks.com | 1538 | |
| FALSE | Stuff To Blow Your Mind | The Art and Science of Camouflage | HowStuffWorks.com | 2628 | |
| FALSE | Stuff You Missed in History Class | What happened to the lost colony at Roanoke? (Update) | HowStuffWorks.com | 1632 | |
| FALSE | Stuff You Should Know | Geysers: Nature's Innuendo | HowStuffWorks.com | 1693 | |
| FALSE | Stumbling Homestead » Podcast Feed | Episode 39: Stumbling Almanac | Stumbling Homestead | 3509 | |
| FALSE | The SubGenius Hour of Slack Podcast | Hour of Slack #1368 -- July 1 Uncut Live Pre-X-Day Special with Dr. Hal | Church of the SubGenius | 3549 | http://subgenius.com |
| FALSE | Surprisingly Free | Eli Dourado on fighting malware without laws | Jerry Brito | 2339 | Eli Dourado discusses malware and possible ways to deal with it. Dourado notes several shortcomings of a government response including the fact that the people who create malware come from many different countries some of which would not be compliant with |
| FALSE | The Takeaway | Jul 10, 2012 | WNYC and PRI | 2960 | |
| FALSE | Talk of the Nation | Finally, TV's 'Dolt' Dads Get To Evolve | NPR | 1031 | |
| FALSE | A Taste Of The Past | A Taste of the Past - Episode 107 - Herbs: A Global History | Linda Pelaccio | 1623 | |
| TRUE | Tech Talker's Quick and Dirty Tips to Navigate the Digital World | 037 TT How Does Your Smartphone Communicate? | Tech Talker | 434 | |
| FALSE | TechStuff | TechStuff Looks at Generic Top Level Domains | HowStuffWorks.com | 2171 | |
| TRUE | Thinking Allowed | TA 11 July 12: Immortality - Evil | BBC Radio 4 | 1698 | Immortality; Laurie Taylor explores the ways in which human beings have resisted the idea of mortality, with philosopher, John Gray and cultural historian Marina Warner. Also Barry Smith, Director of the institute of Philosophy in London explores contrast |
| TRUE | The Thomas Jefferson Hour | Show 979 - Wound on My Spirit | The Thomas Jefferson Hour | 3404 | |
| FALSE | Truthdig Podcast | E.J. Dionne: American History the Tea Party Doesn't Like to Talk About | Truthdig Staff and Writers | 3470 | |
| FALSE | Vanity Fair's Writers Reading | Susie Bright Reads from Big Sex Little Death | | 451 | |
| TRUE | Wall Street Journal Editors' Picks | WSJ Editors' Picks - Food-stamp Battle | podcast@wsj.com | 186 | |
| FALSE | WAMU-FM: WAMU: The Diane Rehm Show Podcast | Terrie Williams:  "The Odyssey of KP2:  An Orphan Seal, a Marine Biologist, and the Fight to... | The Diane Rehm Show | 3086 | |
| FALSE | WAMU-FM: WAMU: The Kojo Nnamdi Show Podcast | The Threat To Timbuktu + Calorie Police: Legislating How Much We Eat | The Kojo Nnamdi Show | 3174 | |
| TRUE | Washington Week Podcast | PBS | Washington Week Webcast Extra | Washington Week | 489 | |
| TRUE | Washington Week Podcast | PBS | Washington Week with Gwen Ifill and National Journal | Washington Week | 1455 | |
| FALSE | A Way with Words | Why Do Auctioneers Talk So Fast (Rebroadcast) - 9 July 2012 | A Way with Words | 3085 | Call or write with your language question 24 hours a day: (877) WAY-WORD/(877) 929-9673, words@waywordradio.org, http://waywordradio.org/, http://fb.me/waywordradio Copyright 2012, Wayword Inc. |
| FALSE | We Dig Plants | We Dig Plants - Episode 89 - Coach Mark Smallwood | Carmen Devito & Alice Marcus Krieg | 2279 | |
| TRUE | We The People Stories | Robert Draper: Inside the 112th Congress | National Constitution Center | 4330 | 0 |
| FALSE | WFIU-FM: Earth Eats Podcast | S'mores And Shrooms For Your Fourth Of July Cookout | Indiana Public Media (eartheats.org) | 1740 | |
| TRUE | Why You're Wrong | Ep 57 - Right But Wrong 5 | Jesse Dybka and Tim Wilson | 2594 | |
| TRUE | Why? Philosophical Discussions About Everyday Life | Why - Episode 42 - Lies My Teacher Told Me: Revisiting a classic critique of how we teach history with guest: James W. Loewen | | 4032 | |
| FALSE | WHYY-FM: Radio Times Podcast | Tax havens: Mitt Romney and the state of Delaware | WHYY | 3120 | |
| TRUE | The Winning Investor's Quick and Dirty Tips for Beating the Market | 119 TWI What are Futures Contracts? | The Winning Investor | 323 | |
| FALSE | Wired Storyboard Audio Podcast | Storyboard: Episode 87: Vince Gilligan, 'Breaking Bad' Showrunner | Wired.com | 1641 | |
| FALSE | Wiretap from CBC Radio | WireTap - 'Til Death Do Us Part | Wiretap from CBC Radio | 1612 | After not hearing from him for a few days, Gregor concludes that Jonathan is dead and starts brainstorming ways to capitalize on his corpse. Plus, Howard meets the woman of his dreams at the dog park, and Jonathan thinks he may have found the cure for his |
| TRUE | With Good Reason Radio | My Saints Alive | With Good Reason Radio | 1735 | |
| FALSE | Witness | Witness: Bush House in wartime | BBC World Service | 544 | After 70 years the BBC World Service is leaving Bush House - hear how it began broadcasting there during WW2. |
| TRUE | WNYC's Leonard Lopate Show | It's the Middle Class, Stupid! | WNYC, New York Public Radio | 2081 | |
| TRUE | WNYC's Radiolab | Deception (Rebroadcast) | Jad Abumrad & Robert Krulwich | 3539 | |
| FALSE | Woman's Hour: News, Politics, Culture | WHNews: 11 Jul 12: Melinda Gates | BBC Radio 4 | 873 | With Jane Garvey. Melinda Gates; Gender Equality the next generation; Ruth Mackenzie, head of the cultural Olympiad and fabulous freaks. |
| FALSE | Writers and Company from CBC Radio | Carol Shields Podcast (Encore from 1997) | Writers and Company from CBC Radio | 2916 | Eleanor Wachtel's 1997 conversation with the late Carol Shields about her novel, "Larry's Party". |
| FALSE | WTF with Marc Maron Podcast | Episode 296 - Sara Benincasa | Marc Maron | 4579 | |
| FALSE | 60 Second Idea to Improve the World | Forum60sec: Adopt an Elder. 30.06.12 | BBC World Service | 401 | Neuroscientist Heather Berlin proposes an "adopt-an-elder" programme. Everyone at the age of 18 is required to adopt an elderly person. It can be a family member or friend, or they can be matched with an elderly person through a specially dedicated websit |
| TRUE | 60-Second Earth | 35 Years of Renewable Energy | Scientific American | 91 | |
| TRUE | 60-Second Health | Mice Hit Protein to Stop Hunger | Scientific American | 78 | 60-Second Health: Tune in every week for quick reports and commentaries about medicine and health--it'll just take a minute. |
| TRUE | 60-Second Psych | Is Texting Making Us Bad Spellers? | Scientific American | 132 | |
| TRUE | 60-Second Mind | Lingering With A Decision Breeds More Indecision | Scientific American | 107 | |
| TRUE | 60-Second Science | Northern Lights Make Noise, Too | Scientific American | 88 | 60-Second Science: Tune in eve |
| TRUE | 60-Second Space | Dark Matter Bridges Galaxy Clusters | Scientific American | 76 | 60-Second Space: Tune in every week for quick reports and commentaries on out-of-this-world science--it'll just take a minute. |
| TRUE | 60-Second Tech | Plastic Electronics Cease Stretching Credulity | Scientific American | 75 | 60-Second Tech: Tune in every week for quick reports and commentaries on technology--it'll just take a minute. |
| FALSE | 99% Invisible | 99% Invisible-57- What Gave You That Idea | Roman Mars | 868 | |
| TRUE | 360documentaries - Separate stories podcast | Smokers and A Pleasure Worth Dying For | Kirsti Melville | 1449 | Once smoking was regarded as both a pleasure and a right; and wherever you looked, advertisers had a brand for you. Not any more. Yet smoking is still legal and still brings great pleasure to millions. producer: Nicole Steinke; soundengineer: Russell Stap |