When we're hiking, we often come across trees that have piles of fresh woodchips at the base of the tree, and farther up the trunk is a large hole. I didn't know what this was, so I did some research.
Turns out this is the work of the Pileated Woodpecker, a fairly large bird who makes these large holes in tree trunks looking for carpenter ants to eat.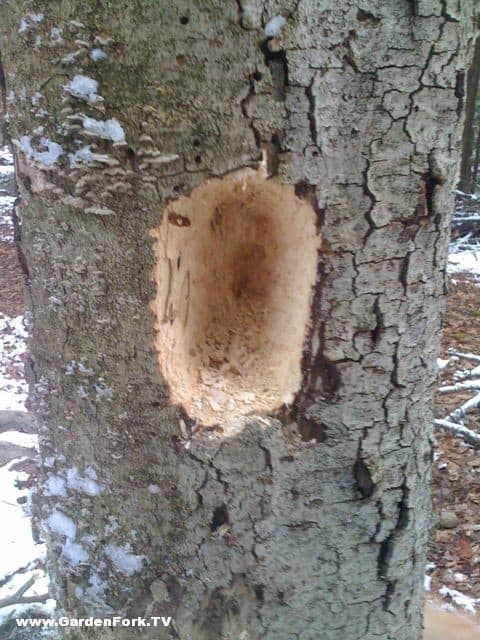 The Pileated Woodpecker is about the size of a crow, but is instantly recognizable by its bright red head. The male has a red line across its cheek, the female has a black one. According to The Audubon Society, it is the 2nd largest woodpecker in the U.S., after the Ivory Billed Woodpecker. The Pileated Woodpecker lives mainly in forested areas, but has adapted somewhat to being near urban areas.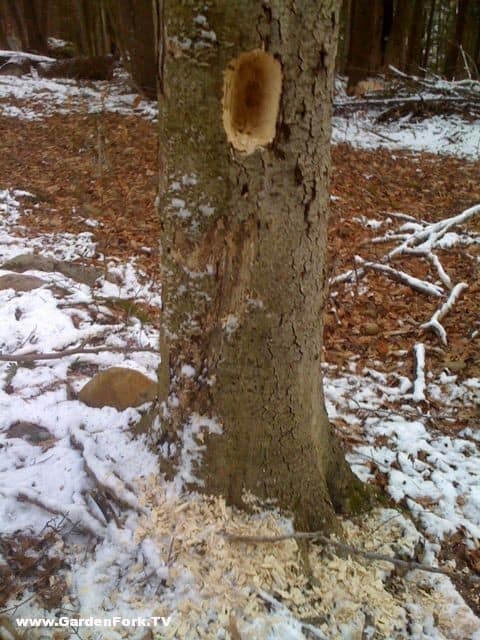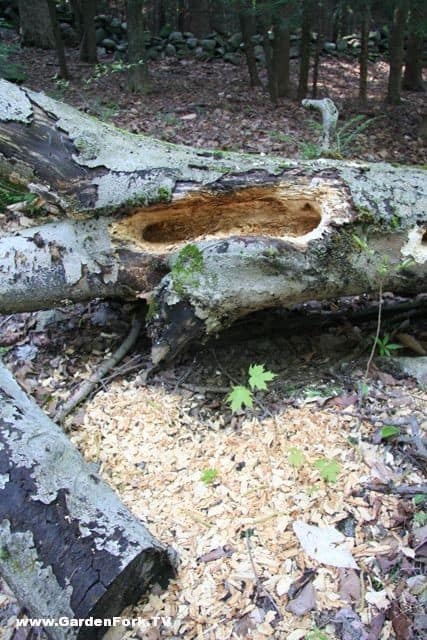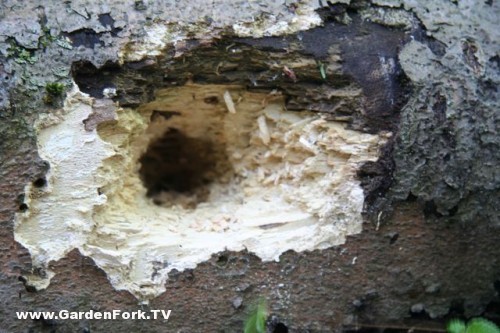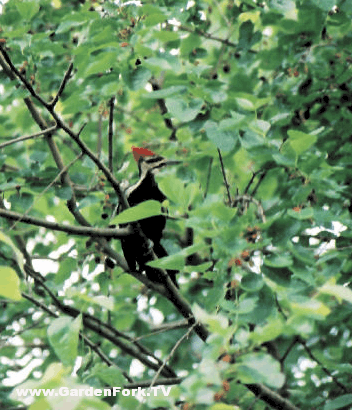 While you may not like the idea of a woodpecker making these holes in trees in your forest, they are looking for carpenter ants, and its likely they are excavating trees that are rotten or hollow on the inside, in other words, unhealthy trees to start with. The pileated also eats the berries of poison ivy, btw.
Having had carpenter ants in my house, I'm not a big fan of them, so I'm glad the Pileated does eat them.
Female Pileated Woodpecker
Pileated Woodpeckers hollow out a new nest in a different tree, so they are beneficial to other cavity nesting birds. When we make birdhouses, we are basically making a space for a cavity nesting bird. ( You can learn now to make birdhouses in our how-to make a birdhouse video here. )
I think the best field guide to birds I have is the one by Audobon, below are links to buy the book.
Do you have Pileated Woodpeckers near you? or other woodpeckers? let us know below:


Buy the Bird Field Guide from an independent bookstore here
Buy the Bird Field Guide to Birds from Amazon here.
Woodpecker photo by DI37