This is a loft bed a friend of mine made for his kid's room. The bedroom is narrow, so building a loft bed with a desk underneath made the best use of a small space. You could use these plans for a loft bed in your tiny house plans as well.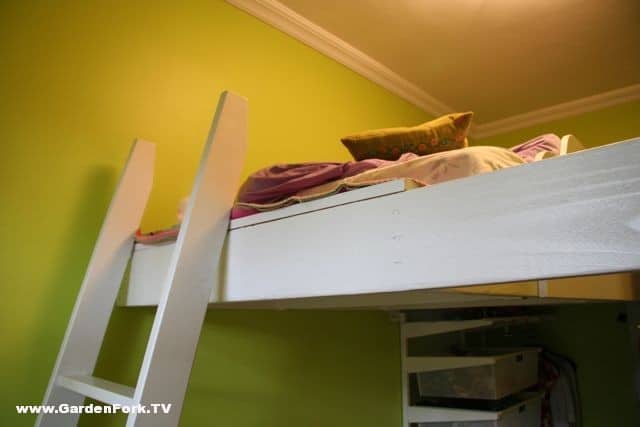 The crossbeams that support the bed are tied into the studs in the walls of the bedroom. This is house is an old brownstone with sturdy wall studs, so no need to strengthen the supporting studs. The crossbeams are tied together with screws and corner brackets, the kind used for joist hangers, which you can buy at your local lumberyard. Don't use drywall screws, use real wood screws, drywall screws won't support the weight.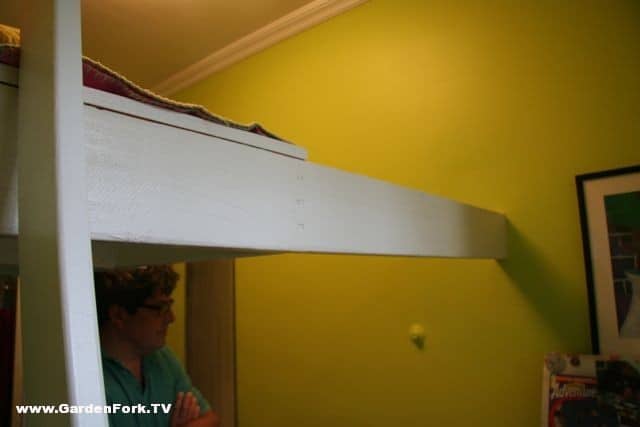 The platform is sized for a single bed mattress, two 2x6 studs along the width of the loft bed platform support the middle of a piece of ⅝" plywood.
Where the cross beams connect to the wall studs, we connected the beams and then repaired the plaster and painted the room. We found a ladder on the street that worked well for getting up to the bed. You could also buy a wooden step ladder to get to the loft bed.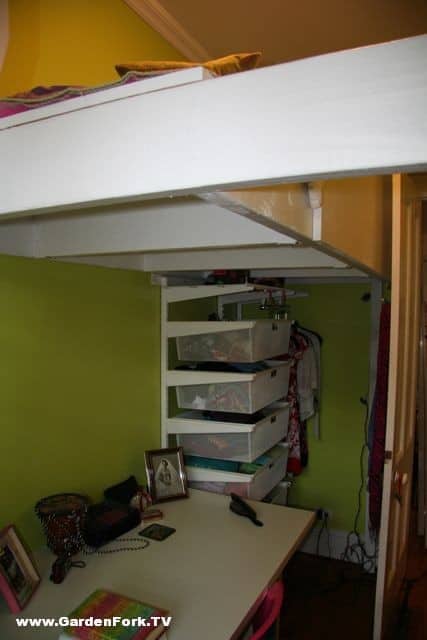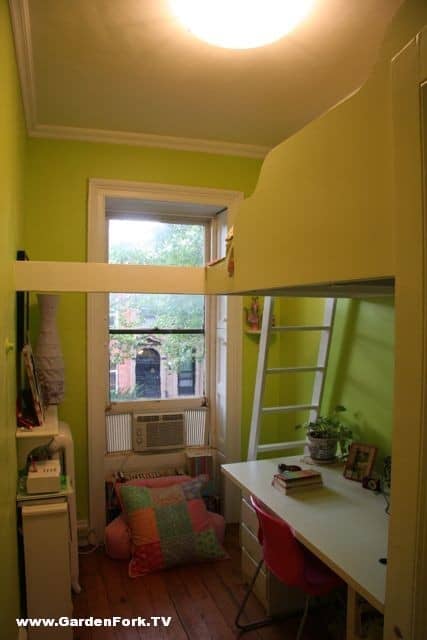 Have you built a loft bed, or have a plan for a loft bed? Let us know below: