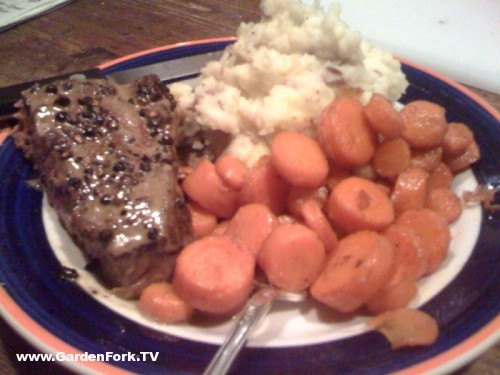 There's a ton of snow outside, and while in town, I decided it was a night for steak. At the butcher they had strip steak on sale, so i picked up two of them.
I really like Steak Au Poivre, and you can watch our how to cook steak au poivre recipe here. So I cooked up the steaks with some carrots simmered in water, butter, and cumin, plus some mashed potaotes.
Great meal and super simple to do, except the the Labradors hovering throughout the cooking process.
How to you cook steak, do you have a standard steak recipe? let us know below: