Learn here how to split wood with an axe and get some exercise the same time. Using an axe to split wood is one of those zen activities for me. Its very analog and rhythmic, its you, an axe, and some firewood.

You can split wood with an axe if you are working on lighter woods, or wood that is not too large in diameter. If you find yourself using a sledgehammer or wedge to drive the axe through a log, you should consider using a maul instead.

If you have a pile of wood to work on, you might consider borrowing a powered wood splitter, we made a video about using one.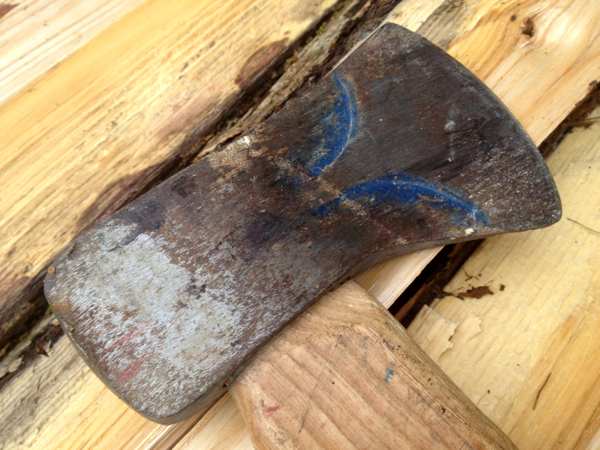 Couple of safety tips when splitting wood:
Wear safety goggles
Use steel toed shoes
Keep kids and pets out of the area
Split wood on a solid axe friendly surface
Whenever you hit a metal object with another metal object, like a sledge and an axe, you should be wearing safety glasses.
Steel toed shoes save your feet. Logs rolling onto unprotected feet is not a fun thing, trust me.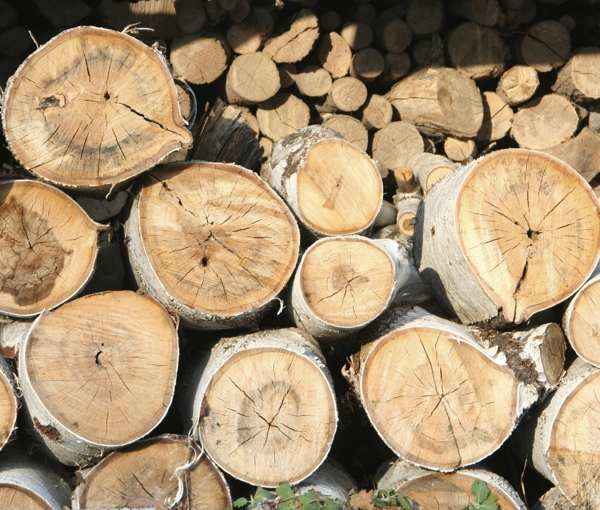 Its obvious, but when you are swinging a weighted sharp tool, you don't want anyone nearby, not a good thing to get near when its flying toward a log being split.
Put the wood to be split on a surface that can take axe blows. A large diameter log is great, and it get the wood up higher and makes it easier to swing at. I use a large wide piece of thick lumber. Also avoid splitting wood on wet ground, makes for a mess.
Wood needs to be dried usually before you split wood with an axe. There are a few trees that split easily when freshly felled, but its easier to let them dry out, aka 'season'. The birch logs above have cracks in them, called 'checking' that shows they have dried out.
Your choice of axes ranges from really nice to use what you got. What's most important is to use a sharp axe. You can sharpen it yourself using a hand file or a metal grinder. The wood or plastic handle should be in good shape, not split or cracked. If the axe head is starting to shows signs of damage, like a mushroom back end or the handle hole is bowed out, do not use the axe, OK?