This post may contain affiliate links, it helps us pay the bills, more info here.
Tiny House Plans for a cheap easy to build cabin from Deek Diedrecksen, who is a brilliant designer and carpenter. This cabin is perfect for that piece of land you have in the country Easy to build with the downloadable tiny house plans Deek and Joe Everson put together. The photos here just say simple and clean to me.
From Deek's website:
The idea was to keep it AFFORDABLE to build, EASY and QUICK to build, and to have it so that it could be altered for different uses, or added to, rather effortlessly.

The total cost for a cabin like this, soup to nuts, is right around $1200- and that's using city lumber pricing, meaning, elsewhere, it'd cost less to build. Add in some salvaged, free, or recycled materials, and you could EASILY build this under $1000.
Purchase these tiny house plans here on Deek's site
Deek worked with David Stiles, whose site is full of plans for cabins, treehouses, sheds, etc. They also offer design services. Check out their site here.
This tiny house plan uses locally available materials, and its simple design makes it a do-able project for the average person. If you have a cordless drill - screw gun, and a circular saw, I think you can build this. The sides could be made out of recycled lumber and metal. Is someone tearing down a building nearby? Go get your materials!
The plans also has explanations of other versions, such as adding a bathroom or a loft, plus 16 photos of the construction. The cabin was built by Joe Everson of www.TennesseeTinyHomes.com and www.TinyHappyHomes.com, and you can check it out at Deek's Tiny House Workshop April 11-13 2014 in Memphis, Tennesee.
Deek joined us on GardenFork Radio, you can listen to the show here.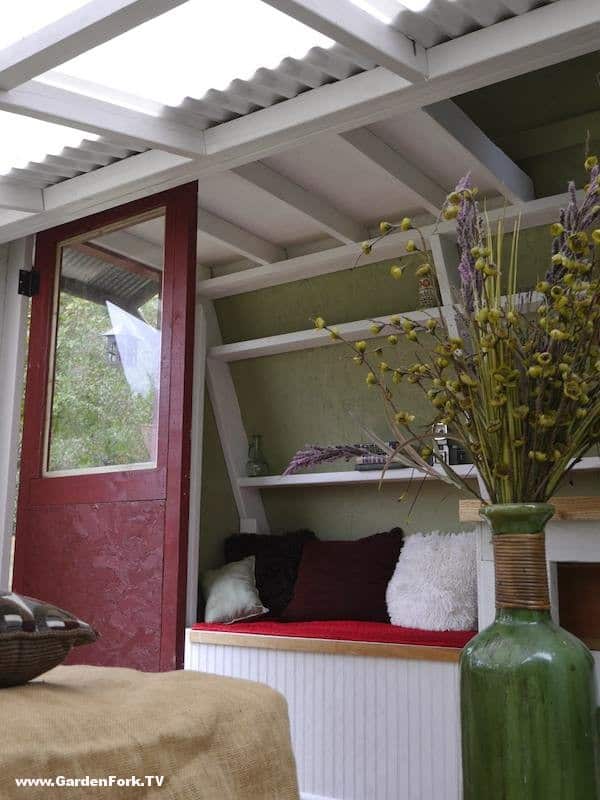 Full Disclosure: Deek is a friend of mine, he is the inspiration for one of our most popular videos, the One Sheet Plywood Boat.