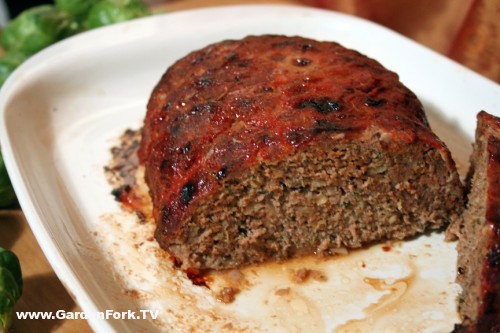 Ah, meatloaf — it brings back memories of a cross-country road trip, getting lost, and finding a diner that served the best home-cooked meals. The meatloaf was delicious, moist and smooth, but the waitress was salty. I asked her what was in it, she made a crack about lost college kids. In a hushed tone she said "potato chips" then she gave us pie on the house.
You don't have to get lost to find this truck-stop style meatloaf. This recipe does not call for salt or oil since potato chips already have the perfect balance and just the right amount of starch which gives this meatloaf a very moist, smooth texture. I prefer plain low-salt potato chips, but you can explore the many varieties that are available. Cool Ranch anyone?
You'll Need:
1 lb ground chuck or sirloin
1 lb ground turkey
2 sweet Italian sausages or ¼ lb ground pork
¾ cup crushed plain potato chips, low salt
½ cup unseasoned breadcrumbs
1 cup onion, minced
1 cup celery, minced
½ cup fresh parsley, minced
3 cloves of garlic, minced
1 tablespoon each dried ingredient: rosemary, thyme, basil, black pepper
2 tablespoon dried mustard
1 eggs
1 large and 1 medium size bowl
1 paper bag
a low baking dish
oven thermometer
The Sauce
1 tablespoon Worcestershire sauce
¼ cup ketchup
1 teaspoon powdered onion
1 teaspoon dried mustard
½ Liquid Smoke (optional)
Make the Sauce
The sauce is important, it makes a tangy seal that keeps in moisture as the meatloaf bakes. In a small bowl mix ketchup, Worcestershire sauce, powdered onion, and dried mustard. Liquid smoke is optional but it gives this meatloaf an extra kick.

Mix It Up
In a measuring cup, crush and pack in enough potato chips to yield ¾ cup, then pour everything into a paper bag. With the bottom of a glass or the palm of your hand, pound the potato chips further to remove excess oil (warning: the bag will be soaked with oil). Pour crushed chips and all dried ingredients into a bowl and mix well.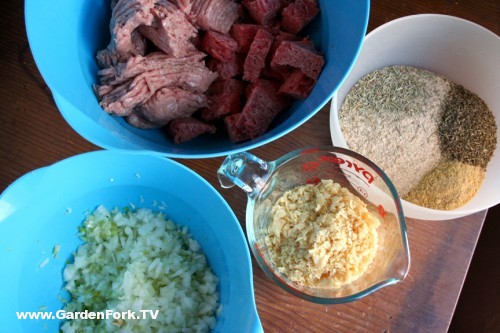 The key to a smooth meatloaf is to not overwork everything. I find that mixing with my hands instead of a food processor give me the right texture. Remove sausage from the casing (or use ground pork), add all ground meats, minced ingredients, and egg into a large bowl and mix well. Add all dry ingredients and mix again. Here's how I do it: plunge both hands into the bowl and squeeze every thing through your fingers, turn everything over in the bowl and repeat until everything is smooth and evenly distributed. Let it rest for 15 minutes.

Bake It
Preheat the oven to 375°. In a low baking dish form a loaf into a low, rounded rectangle — roughly 2" deep. The edges will further round off as it cooks. Use the back of a spoon to generously smooth the sauce over the top, but coat the sides lightly. Bake the meatloaf for an hour and 10 minutes. Use an oven thermometer to check if the center has reached 165°. Remove from the oven and let the it sit for 5 minutes.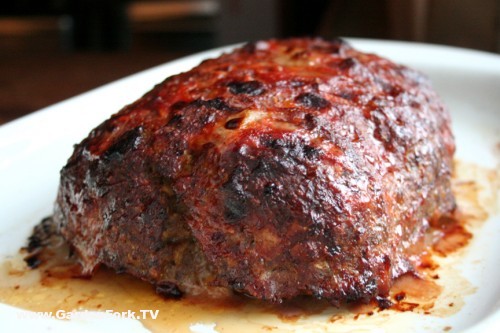 If you want a more caramelized meatloaf, stick it in the broiler for three minutes, but watch it closely to make sure that it doesn't burn. Serve it hot with gravy, more ketchup, or cocktail sauce... turn off the TV and enjoy every bite, but try to leave some for sandwiches tomorrow.