Bitten by the urban foraging bug, I'm always looking at plants and trees in New York City now. There's lots of food around if you look. On the way to the subway in Park Slope is a Horse Chestnut Tree, and every year the sidewalk is littered with the empty chestnut shells - the squirrels have gotten most of the nuts.
The nuts are called conkers, which were used to play a game in the UK called conkers as well. The nuts are considered slightly poisonous, though deer eat them.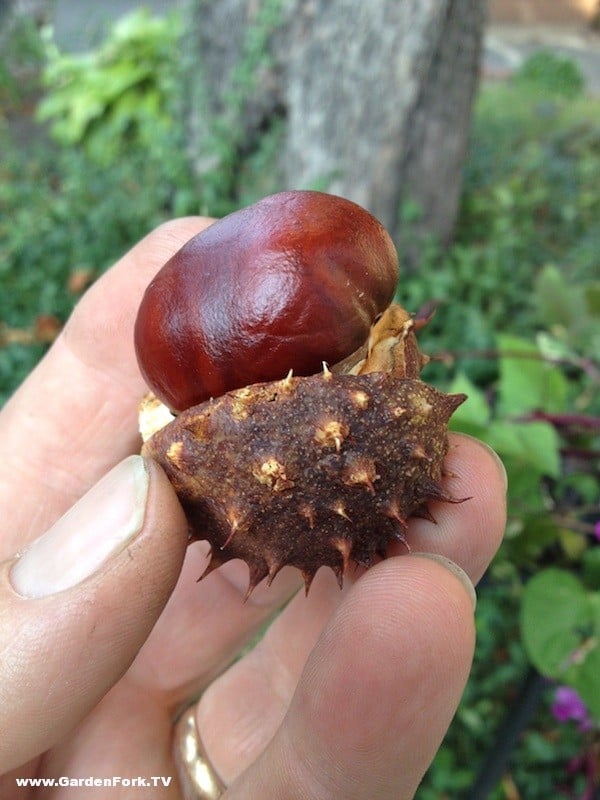 The beekeeper and tree nerd in me was wondering whether horse chestnuts were self pollinated or needed a second chestnut tree for pollination, and whether they were insect pollinated or wind pollinated. According to wikipedia the trees are pollinated by birds and insects, and I found a second horse chestnut tree around the corner from this tree. neat.
"Raw Horse Chestnut seed, leaf, bark and flower are toxic due to the presence of esculin and should not be ingested." says Wikipedia. There are a number of medicinal uses for some of the compounds found in the Horse Chestnut conker, which doesn't surprise me for this cool looking plant.
What interesting nut trees have you found in your area? Let us know below: