Here's a washing machine valve DIY repair I did when I had to move a washing machine last week. I took some photos of how I did it to show you all.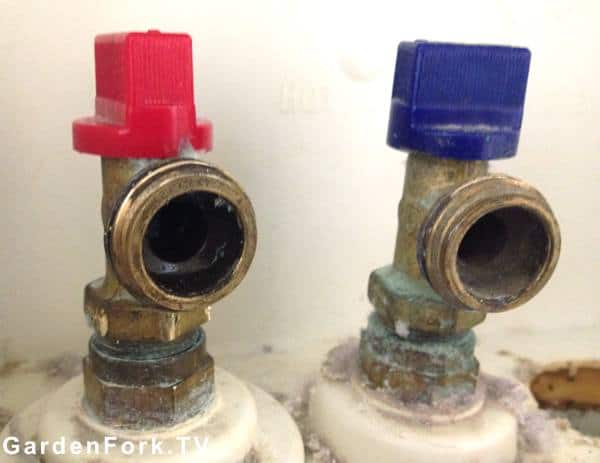 Behind most washing machines is a set of valves called the washing machine shutoff valves. This makes it easy to hook up a washing machine to the house water supply. There are two shut off valves, for the hot and cold water. Hint: when connecting or disconnecting the hoses from these valves, mark which hose is hot and cold. I often switch them and have to redo the hookup.
As I was ready to disconnect one of the shutoff valves, I discovered the valve was leaking. It wouldn't shut off, and water sprayed when I attempted to remove the supply hose. Bad thing. I went into the basement and found the supply pipes leading to the washing machine valves, and shut them off.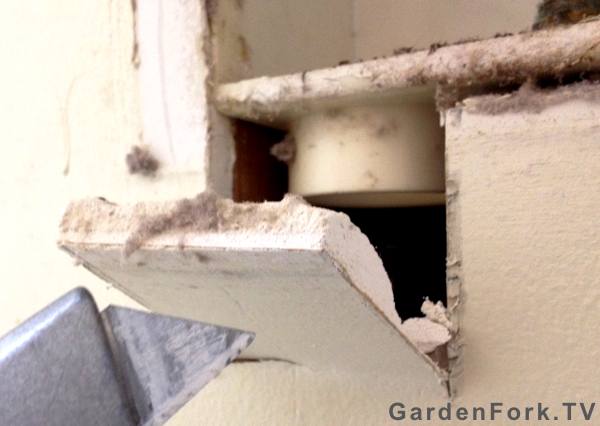 I then tried to remove the broken valve from the pipe coming up through the shutoff housing, but it wouldn't turn. So I carefully cut out some of the drywall below the valve so I could see if the pipe was soldered on or was threaded. Thankfully it was threaded, and I could slip a wrench in and remove the valve and the stub of pipe.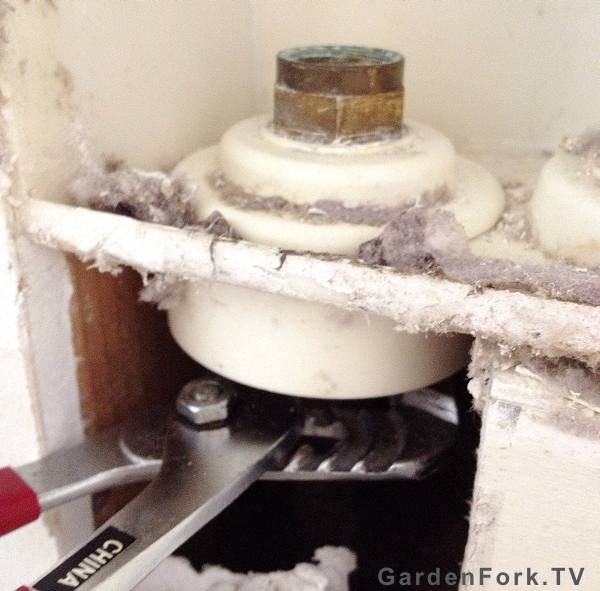 Note how I used a utility knife to cut down on two sides and pried open the drywall. This allowed me to use the bottom of the drywall piece as a hinge and put it back in place easily. Some hole filler took care of it after that. This rig sits behind the washing machine, so the repair doesn't have to look amazing.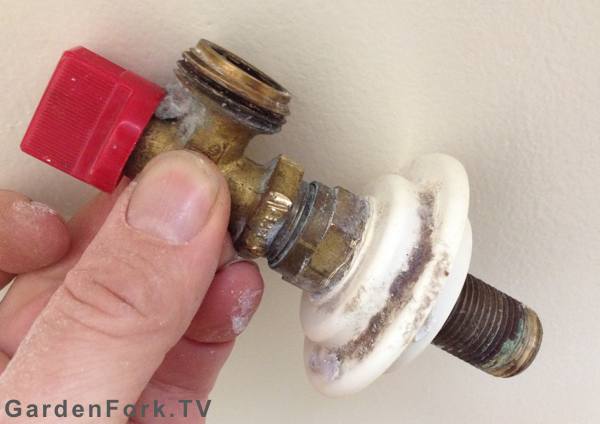 Once I got this out of the housing, I could get two wrenches on it and remove the broken valve. I replaced the broken valve with what I call a boiler drain valve, but it works perfect for this application, it has the same garden hose style threads, and its made of brass. Some teflon tape and pipe thread paste, and its was back in its place.