Learn more about this and other fun stuff at our viewer forum, The Greenhouse. Comments have been turned off here, but you can post your thoughts, pictures and videos at The Greenhouse.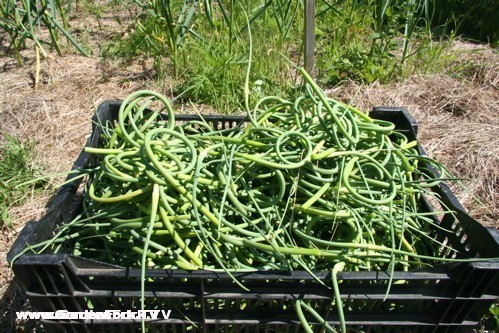 I spent the morning in my neighbor's field, helping him harvest garlic scapes. We did an episode last year about grilling them [search thru the 'guide' in the video player or watch on iTunes ]
So I came home with a huge sack of them, thinking that I could somehow pickle them. I ran across several ideas on the web, making scape pesto is what many people do, and I liked how Vanessa at What Geeks Eat prepares them.
[It ends up Vanessa and her husband and I attended the same university, Southern Illinois University, all at the same time. interesting.]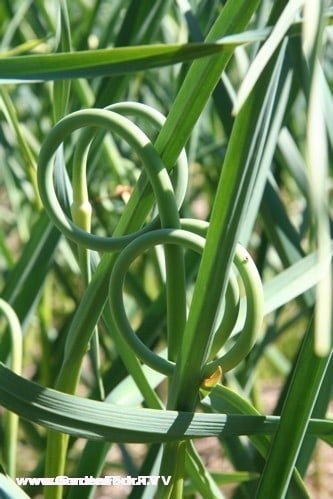 So, though Henry & Mij are lounging in the yard after attacking each other all morning, I'm going to go to the store and see about pickling some of these, and making pesto.
Back go gardenfork.tv main page