An easy zucchini recipe for your zucchini squash harvest: Zucchini Pancakes!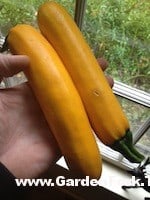 I had bought a load of yellow squash and zucchini at the general store and thought i'd just saute some of it for dinner. Then I saw the Mark Bittman Cook Everything Vegetarian tome that I had pulled out earlier to look through. In it is a recipe for vegetable pancakes, and it reminded me of my fondness for latkes ( see our latke reipe video here ) and I decided to make zucchini pancakes. what fun.
The ingredients for this use the usual ingredients, eggs and flour, which work well to make a batter that coats and glues together the shredded zucchini. You can use a box grater to shred the zucchini, especially if you want to wear out some kids, but I use the food processor, which makes quick work of the job.
I also added carrots to the vegetable pancakes, aka squash latkes, because i like carrots. You can add in potato, sweet potato, beets, most any root vegetable. The title is Zucchini Recipe, but again, Use What You Got™.
The key to this Zucchini recipe
They key to this zucchini recipe is to remove some of the liquid from the mix. Summer squash has a lot of water in it. Salting it will draw out some of that water. You can put the salted shredded mix into a towel and wring out the liquid, or let it sit in a colander. You can skip this step, but the pancakes will be wetter on the inside. Its up to you.
This zucchini recipe tasks great with applesauce, sour cream, or thick yogurt. Have some suggestions? Let us know below.
BTW, if you have a bunch of beets, check out this Beet and Egg Salad Sarah posted on her site, Punctuated With Food.
Zucchini Recipe - Squash Pancakes Recipe
Author:
Prep time:
Cook time:
Total time:
A zuchhini recipe to use up that huge summer squash harvest.
Ingredients
8 medium 8\" long Zucchini or Yellow Squash
2 carrots
1 cup flour
2 eggs
1 tablespoon salt
2 teaspoons pepper
Instructions
Shred the zucchini, squash, carrots in a food processor
Toss the squash with salt and place in a colander to drain.
After 5 minutes, press the squash to remove some of the liquid.
Put the shredded squash, carrots, flour, eggs, pepper in a large bowl and mix together.
Heat a large fry pan – cast iron is good – with ¼\" of vegetable oil.
When the oil is hot enough that a drop of water splatters in the oil, add the pancake batter.
A ⅓ cup measure works for us, it makes good size pancakes.
Cook the pancakes, when the the underside is brown, carefully flip it to brown the other side.
Place pancakes on a plate layered with paper towels in a warm oven while you cook the rest of the batter.
Serve with applesauce, sour cream, thick yogurt.