The camera operator joins Eric to talk about resolutions vs goals, how to run a general store, and when its time to hire someone to do work in your house.
• You can subscribe to GardenFork Radio on iTunes here.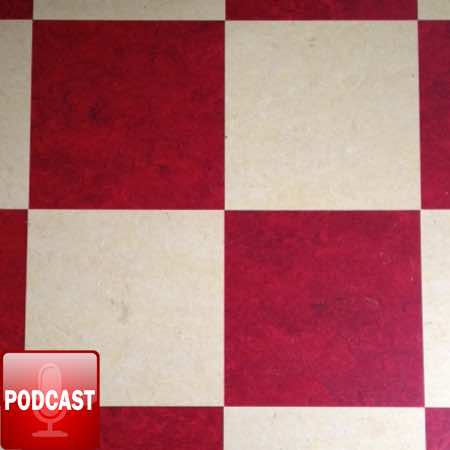 We touch on hiring people to install a tile floor in the kitchen and how the use of newer tile innovations worked for us. We found out that regular roll linoleum wouldn't work for our floor, as the seams will split open over time. The floor company suggested sectional tiles that snap together. It ends up the kitchen floor came together quickly, and Eric was very happy not to install the floor.
The same goes for wallpaper hanging. If you are not good at measuring and precision, wallpaper hanging is not for your. Its a good thing Eric hired a friend to hang the wallpaper. Its a task that requires lots of planning and cutting paper straight. Its best to have two people doing this if you try this.
We talk about our general store re-opening. What is key is personal customer service. The people running the store have to have really good interpersonal skills, plus food service experience. Lucky for us, the store is now run by people who have great people skills.
Eric's back injury recovery gets on the show, its important to have a good relationship with your physical therapist and do the exercises they give you.
Support GardenFork, become a monthly supporter on Patreon, via PayPal, or by shopping on Amazon.