Go up hills easy! My self propelled mower review of the Troy-Bilt 4x4 XP. Watch the video and then read through my comments below.
Why I Like This Self Propelled Mower:
Great Power
Ease of Steering
Troy-Bilt Quality
Full disclosure here, Troy-Bilt has been a sponsor of GardenFork for a while now. I wouldn't work with them if I didn't believe in their products or their company. I've met about 20 people who work at Troy-Bilt and have been using their products for years. They are good people and they make good stuff. Here's a vid about a volunteer project we did recently with Troy-Bilt
OK, back to the 4 WD self propelled mower. It will pull you up hills.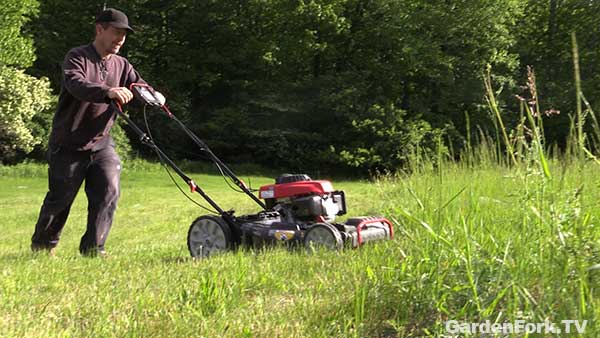 Yes, its that simple. I took this lawn mower over to my neighbor's hilly cow pasture and went through 12" high grass mix up a hill with no problems. And that's with the mower set the mulching mode.
On the mower handle you can choose front wheel drive, rear wheel drive, or four wheel drive, pretty easy. I used it in all modes but found 4WD worked best for me.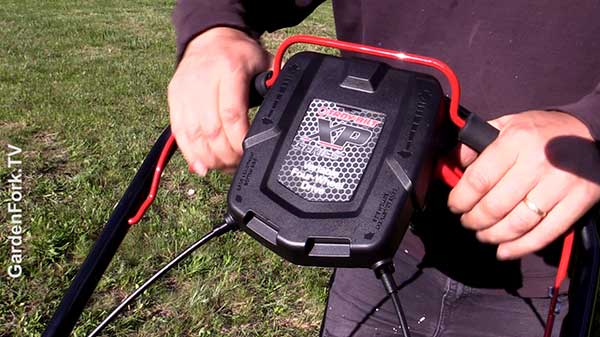 Talking about Troy-Bilt quality, it the small things that matter, like how they attach the gas cap to the fuel tank. Ever lost your gas cap? I have.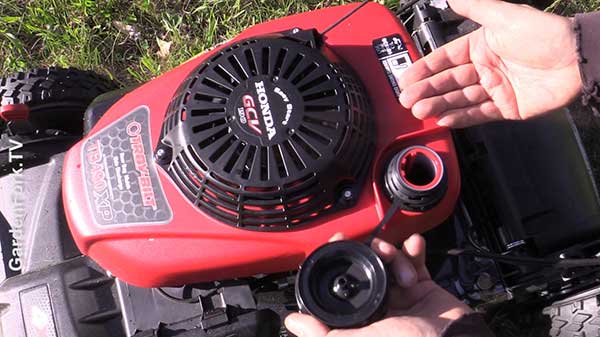 I suggest buying this mower with the large rear wheels and the Honda engine. If you change the oil in your lawn mower, it can last forever.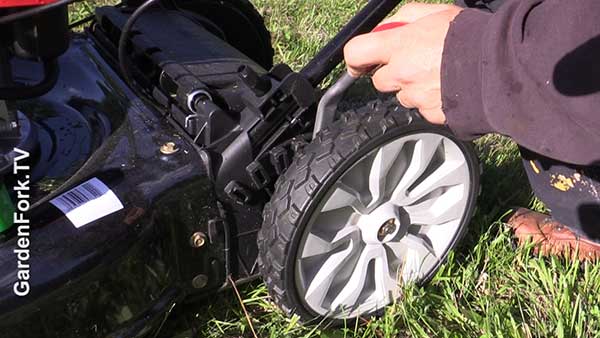 Its easy to adjust the height of the wheels for grass cutting height. Note the larger real wheels, makes it much easier to drive around and steer. Its all about ease of use, why make it hard to cut the grass?
Like most, this self propelled mower comes with a bagger and a side discharge and a mulching mode. I like to mulch the grass, so I did not use the bag feature, but its in the box with the mower if you want to make compost from your grass clippings.
I give this mower a thumbs up, its a quality machine, and the 4WD is brilliant. You will like this rig.
Learn more about this mower on Troy-Bilt site here.