This year Troy-Bilt flew me to Savannah, Georgia to meet the other Troy-Bilt brand ambassadors and to do some volunteer work at a local botanic garden. Watch the video:
Working with Planet In Action, we upgraded a children's garden at the SACGC Botanic Garden. This was quite the project. As usual I was the least qualified gardener on the team, but I did run the rototiller and watered plants.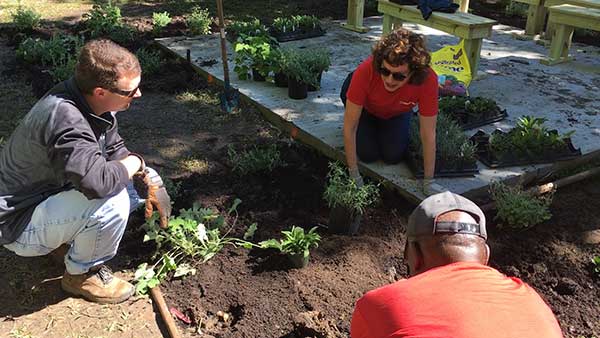 Here is an area that will be a outdoor classroom for the kids, surrounded by some edible and fragrant plants.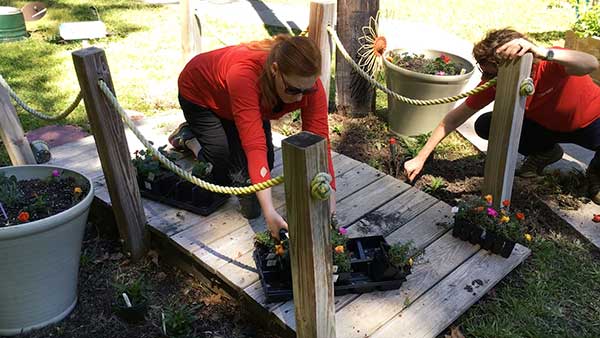 More good things happening here with a bridge over a wet spot in the garden.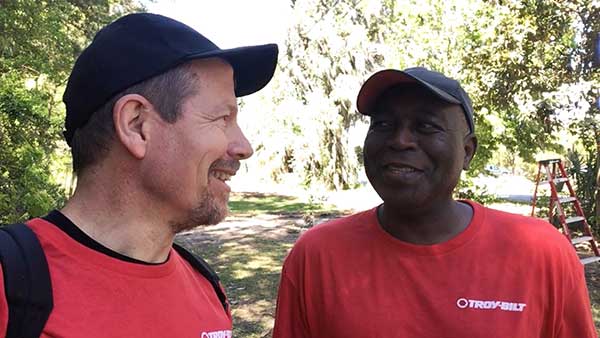 Here I am with Kenny Point, vegetable garden expert. Check out his website, Veggie Gardening Tips.
A 4WD Self Propelled Mower Review, The Troy-Bilt 4×4 XP – GF Video