I had been using this empty hive as a bait hive, hoping to catch a swarm from - no luck there - and I had just left this outside the garage. I had meant to put it inside the garage, but you know how that goes.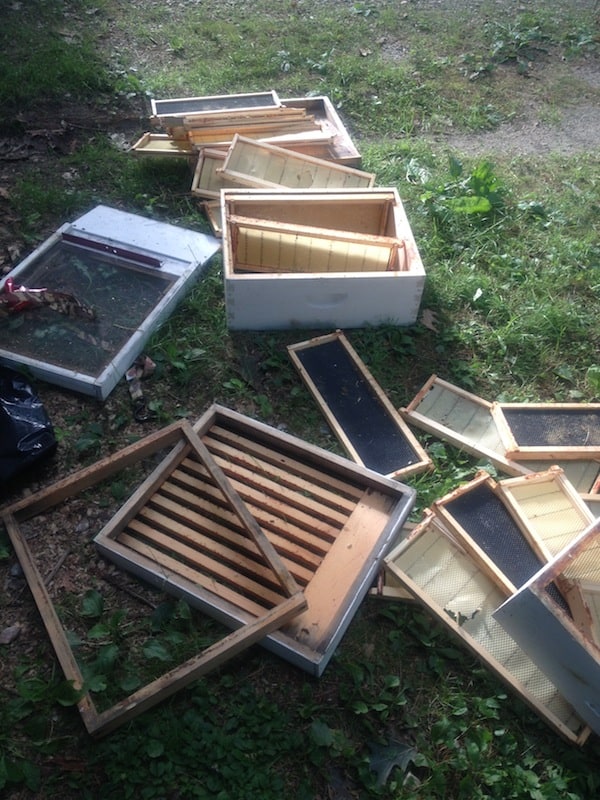 Then that night Charlie Pup was barking at the window looking towards the garage, and i figured she was barking at a shadow.
But then come morning I see some animal has taken the empty hive apart. Luckily it wasn't too broken up. There was a mix of wax foundation and plastic foundation frames that hadn't been drawn out yet.
Can't say this was a bear, it may have been a raccoon or skunk, but it reminds me not to leave beekeeping gear outside anymore.