Here is what I think is the best mouse trap. I use these because they kill the mice instantly and are a pet safe mouse trap. Watch this video to see how it works:

Why is this best mouse trap?
It works every time.
Its real easy to set, just add peanut butter and turn it on.
Its easy to remove the dead mouse, just empty into the trash.
Its a pet safe mouse trap, your dog or cat can't be injured by it.
Buy the Victor Electronic Mouse Trap here.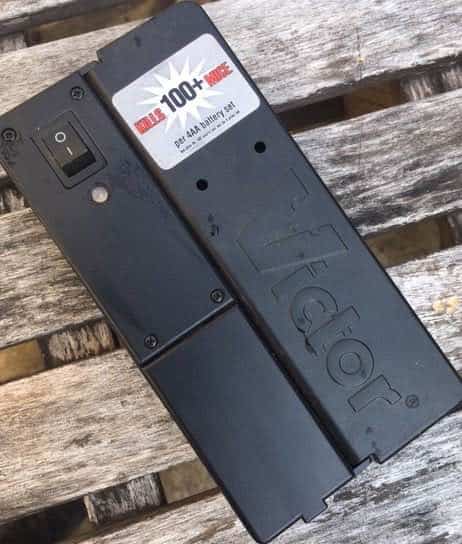 A pet safe mouse trap is important to me, as we have two Labradors. They leave this trap alone. I put these along the baseboards and kick panels of the kitchen cabinets and the dogs leave them alone. If you have a very curious pet, or one who loves peanut butter, this might be an issue, but its easy enough to put the trap in an out of the way place then.
Once you turn on the trap, it will stay on for usually a week. It holds a static charge to zap the mouse, and you need to reset the trap every 5-7 days by turning it off then on again. Easy enough.
If the trap has a dead mouse in it, the trap light will blink green. Simply open the trap cover over the trash can, turn it over and the mouse drops into the trash. You don't have to touch the mouse.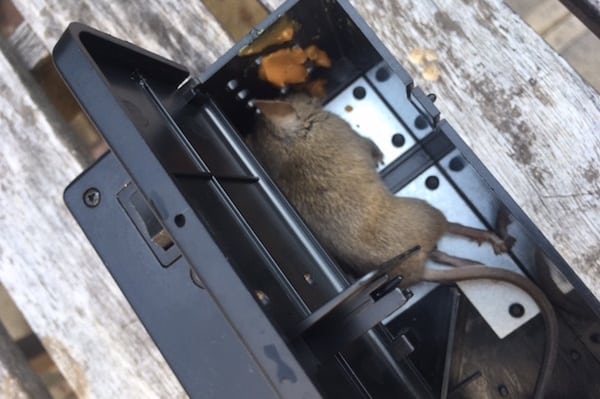 The peanut butter bait will last for a long time, as the mouse doesn't really get to eat much of it before its life is over. Peanut butter mouse bait will dry out after a while, so you can clean it out and add a new dab. I suggest creamy peanut butter. The brand doesn't seem to matter, but the natural peanut butters usually have too much oil and the oil can get onto the metal plates of the trap. Something to avoid.
If you have a rat infestation, use the Victor Electronic Rat Trap here. The operating premise is the same, just a larger version for getting rid of rats. I have a friend who is a building superintendent, and he swears by these rat traps.
Save
Save