Labrador Henry smells like a swamp all summer. Like all the dogs, she loves to go swimming, but her coat gets this funky smell from swimming. So I'm curious if your dogs have the same issue.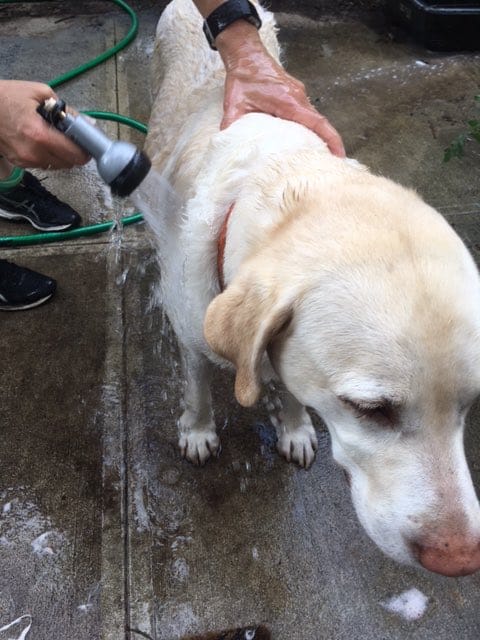 We've tried a few home made dog shampoos, the ones for when you dog gets sprayed by a skunk work for a bit. They have peroxide and dish soap in them. Its fun to mix these up when you pour the peroxide into the baking soda infused water and add the dish soap. Its like a science experiment.
But Henry doesn't love this science experiment. We tried several odor control shampoos and finally got a prescription only shampoo from the doctor. It seems Henry has gets this yeast condition on her skin in summer when her fur gets wet. The vet shampoo does the job, but we have to bath her several times a summer.
Not surprising considering the kind of standing water and mud they roll in on a regular basis.
What kind of shampoo do you use? I'd like to try some alternatives.
Save