This post may contain affiliate links, it helps us pay the bills, more info here.
My best deep fried turkey hacks all in one video. What not to do when deep frying a turkey, OK?

Deep Fried Turkey Hacks, My List
Practice to make sure you know what you are doing. Plan on buying turkeys 2 weeks ahead, defrost them in the fridge for 3-4 days, then do a practice run at making the best turkey you've ever tasted.
Test your deep fryer gear ahead of time, make sure it fires up. If something is broken you don't want to be dealing with that on Thanksgiving Day, the hardware store will be closed. AND have a back up tank of propane. I can never tell exactly how much propane I have left, so I have two tanks.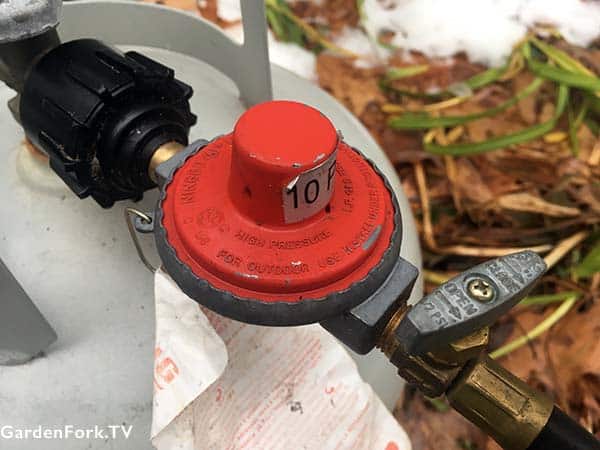 Wash out the cooker every time. New deep fryer pots may have a coating on them, and pots that have been stored may have something else on them, you never know.
Calibrate the thermometer. Boil a small pot of water, then place the tip of the thermometer in boiling water. It should read about 212F at sea level, at 1,500' where I am, it will read 210F.
Measure how much oil your fry pot needs to cover the turkey. I put the turkey in the clean pot, pour in enough oil so just the ends of the legs are sticking above the oil. I then remove the turkey and let it drain on a tray, and fire up the oil to heat it to 350F. Coating the bird with oil will not ruin it prior to cooking, OK?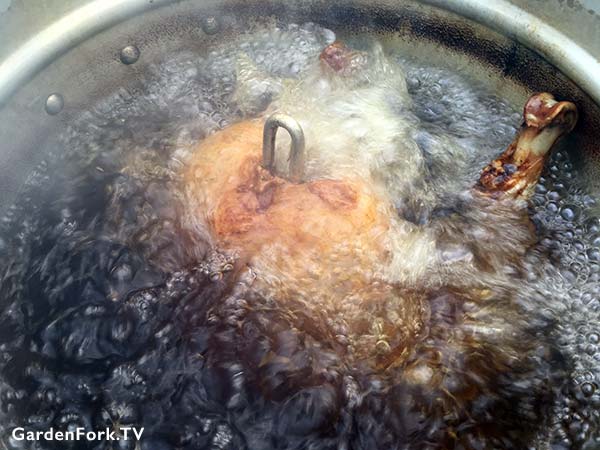 Wear oven mitts and long sleeve shirt. We've talked about this one before, but its the easiest safety measure you can take.
Clean out burner with compressor or canned air. The propane burner can get debris stuck in it, and it wont burn nearly as well. As you can see in the video, cleaning the burner made a huge difference.