After making a deep fried turkey, make this easy leftover turkey soup recipe the next day. Watch our video to learn how.

My turkey soup recipe, A few thoughts:
Use what you got, in other words, if you don't have carrots, use potatoes.
Celery and Onion are key, and you should keep celery in the fridge anyway.
This cooks down in about an hour.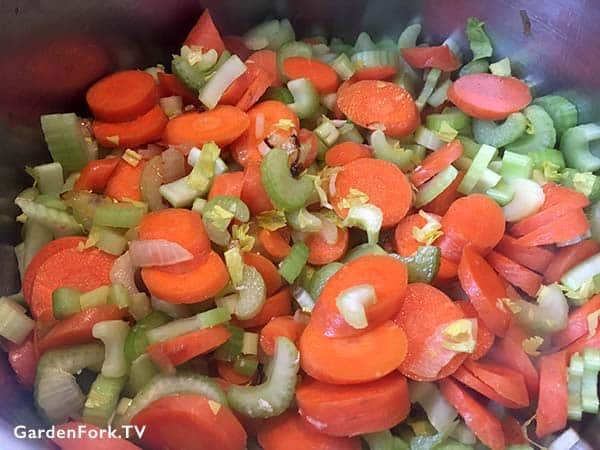 I can't say I invented this Thanksgiving leftovers recipe, but it seemed like an obvious thing to do the day after the big holiday meal. But you can do this anytime you deep fry a turkey, and I think we all should cook turkey a lot more. Its a huge amount of food for the price of a turkey. BTW, you can also roast a turkey in the oven, if that's your thing. We did a video about that here.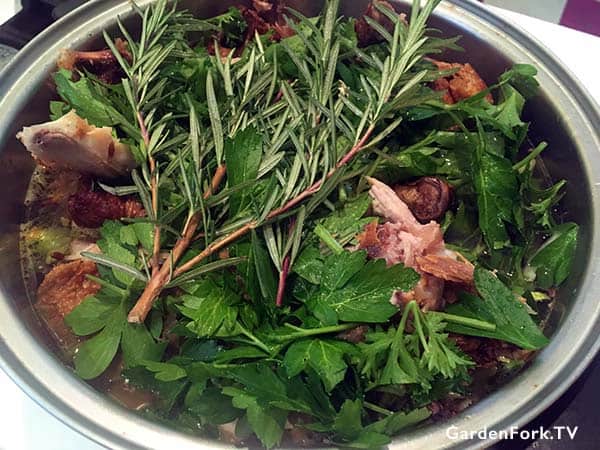 One GF fan suggested cooking down the soup in one of those pasta pots that have a strainer insert. You could cook the vegetables in the pot, then put in the strainer and add in the turkey parts. That way you could pull out all the bones at once, then separate the meat, and boom you are done.
It helps to use an oversized pasta pot for this turkey soup recipe. The pot I used had turkey and stock up to the rim and it made it easy to spill. I have about 3 pasta pots in the basement, but I blanked on that when cooking this. Note to self.
Keep in mind that if you put in a lot of celery, that flavor will be more pronounced after a night in the fridge. The second time we heated up the soup for dinner, you could really taste the celery above the carrots. But I love celery so that was ok with me.
The videos I talked about this video: How To Deep Fry A Turkey Build a DIY Mini Greenhouse