Build this DIY Cold Frame with a window your neighbor is throwing out. I see windows out for the trash all the time, I could probably have built a whole greenhouse already! I like this home made cold frame for starting and growing salad greens, as they don't get too tall, perfect for this rig. Watch the video:
Tips for building the DIY Cold Frame
A wood frame window works best, but use what you've got, or what you've found.
Be sure to prime and paint all surfaces.
Install a thermatic vent to keep it from over heating.
Our cold frame has a thermatic vent built into the plan, so you don't have to manually vent the cold frame greenhouse, you can buy one of these vents at a home improvement store. Buy the vent here.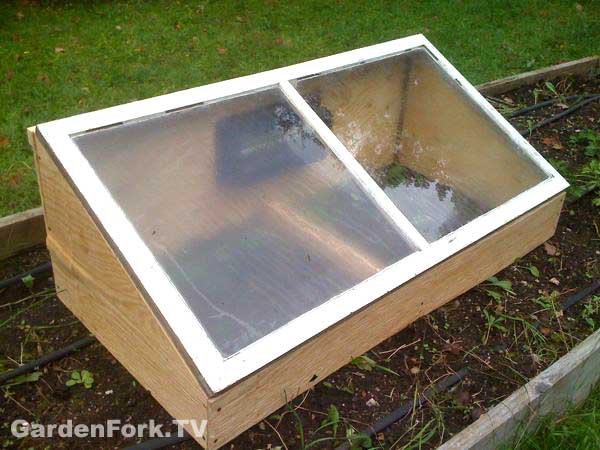 What I also like here is we are recycling materials to build DIY cold frame. You can find old windows somewhere in your town, someone is most likely replacing their windows, and they will put out the old ones for trash pickup. Or check yard sales, or your own garage attic or barn, its very possible there is a window or two sitting there that you can use for this cold frame plan. Also consider using scrap plywood for this, it doesn't have to look like fine furniture, its for the vegetable garden after all.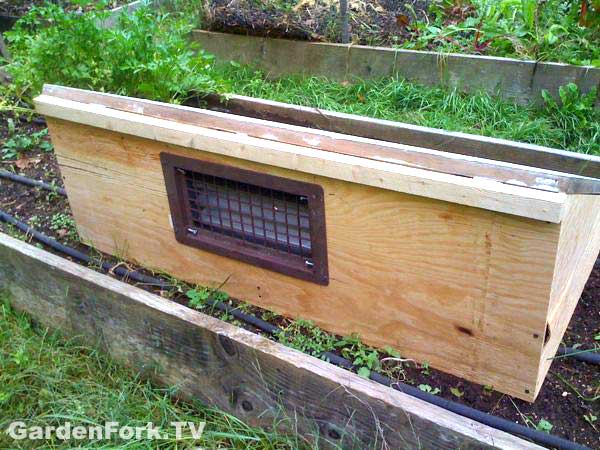 Be sure to paint the cold frame with primer and an outdoor latex paint, you may also want to wrap the edges of the plywood that touch the soil with duct tape to keep moisture from wicking up into the plywood. You could also use old garden hose to protect the wood. Slice open the hose along its length and slip the bottom of the cold frame into the slot in the garden hose.

If you want to extend your growing season, check out the books below, they are the ones we use!