Bees on a hot roof in NYC can be a problem in the middle of summer. I built a DIY hive top vent board to keep the hives a bit cooler. This also helps cure the honey in the supers, by the way. On the flip side, if you want to learn how to insulate your beehives for winter, here are a few posts.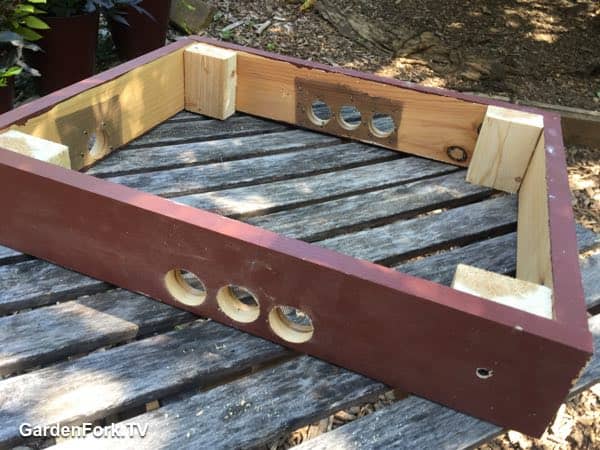 The inner cover on top of the hive has one small opening out the front of the hive. In summer, in full sun, this doesn't do very well keeping the hive cool. You don't want the hive to be cold, but you should do what you can to keep it from overheating. If you have a hive in the sun, and see tons of bees crawling around the outside of the hive, its probably not a swarm, but bees that are too hot.
To keep a beehive cool in summer:
Used a screened bottom board, and make sure the screen cover is pulled out.
Use a slatted rack below the brood supers.
Move it to a shadier area.
Use a hive top vent board or screen.
DIY Hive Top Vent Board How To
I built this out of scrap 1x4 pine. What we are doing is creating a chimney effect for the hive. The opening in the center of the inner cover isn't huge, but if we add some vents along the side, we can get more hot air leaving the hive.
I got this idea from my fav beekeeping websites, HoneyBeeSuite, and MudSongs.org.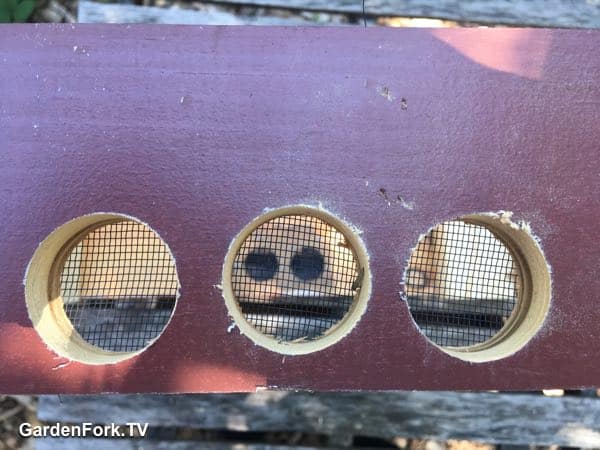 The diameter of the holes is not super important. These are 1 ¼" but they could be ¾", I think. Do not put any vent holes in the front of the vent board, you don't want to confuse the bees that use the upper entrance. They might try to use the screen covered hole as an entrance.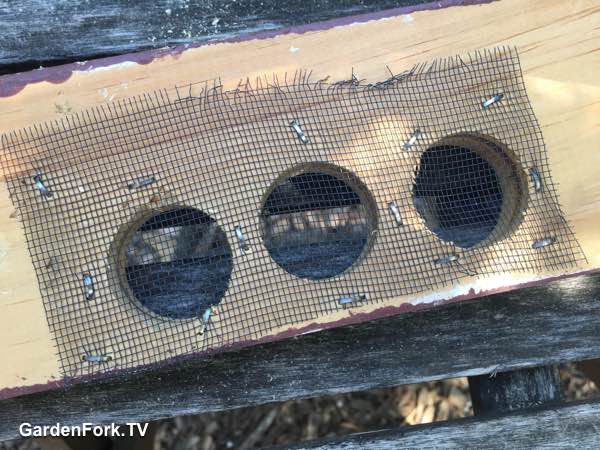 I covered the holes with some scrap window screen and stapled around the holes.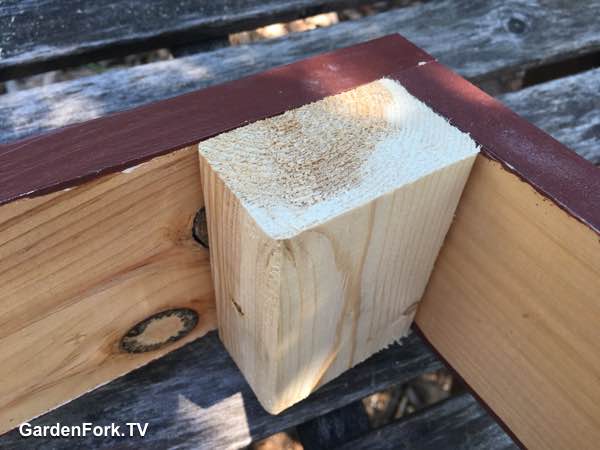 The corners of the board were made strong by gluing in some scrap wood. These are 2x3" pieces. I use regular wood glue.
What is important is that the beehive ventilation board is at least 3" high. If you use a narrow piece of wood, the outer cover, which has a big overhang, covers the vent holes. Learn from me, the first vent boards I made were from 1x2" pine. They didn't work.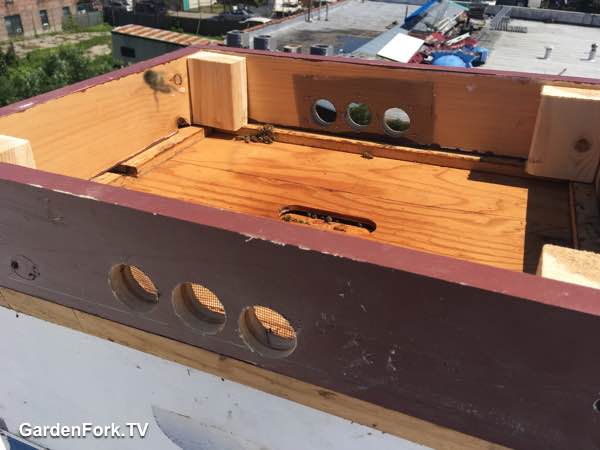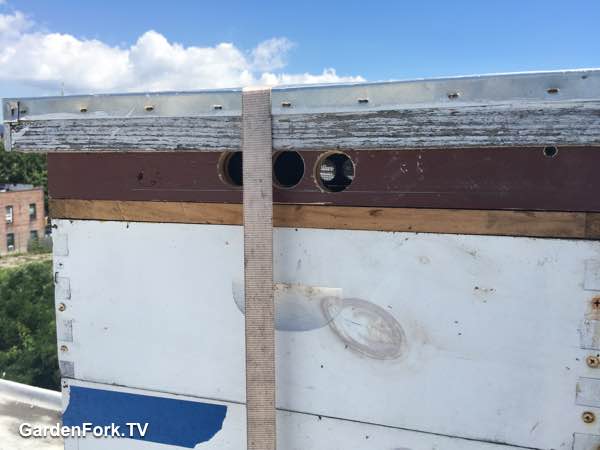 You can see here how the outer cover would cover up the vents if we used a narrow piece of wood to build the DIY hive top vent board.