I put together this DIY soaker hose irrigation system for my raised bed vegetable garden and made a video for you. With this and a timer, I don't have to spend time watering by hand, and wasting water. Soaker hoses are great for slowly watering your garden while saving water. In another video I show how to run a garden hose underground to your garden beds.
Steps to build your DIY soaker hose irrigation system:
The video explains it quite well, I think, but here are some photos and tips to make it all work.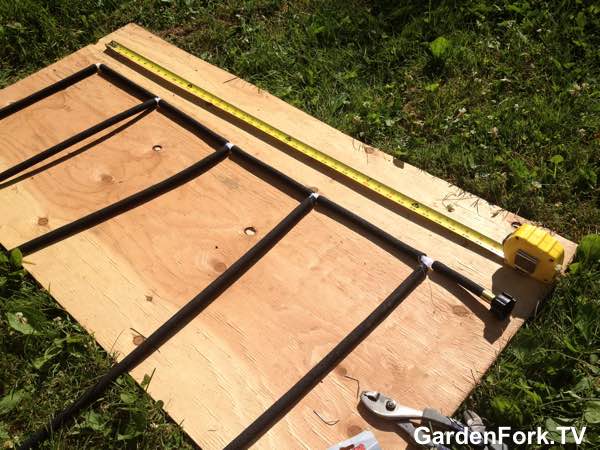 Soaker hose is available in a few different diameters. Lately I've been seeing mostly ⅜" diameter hose. Buy the hose tubing connectors that match your diameter. Either a farm supply store or a hardware store will probably have the T and elbow connectors.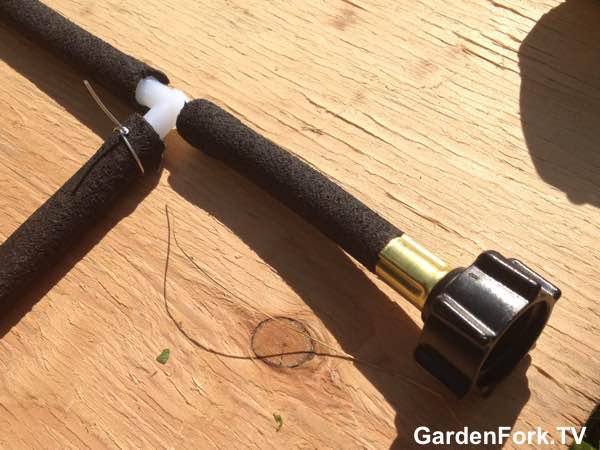 Soaker hose is easiest to work with when it has been sitting in the sun for a few hours. Lay it out flat, use some rocks to hold the ends and keep it from curling. It cuts easily with a wire cutters or scissors. Be sure to cut off about 6" of hose with the feed end of the hose before cutting the lateral lengths that run down the bed.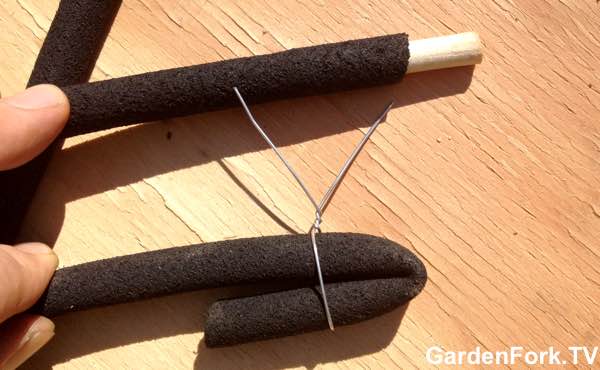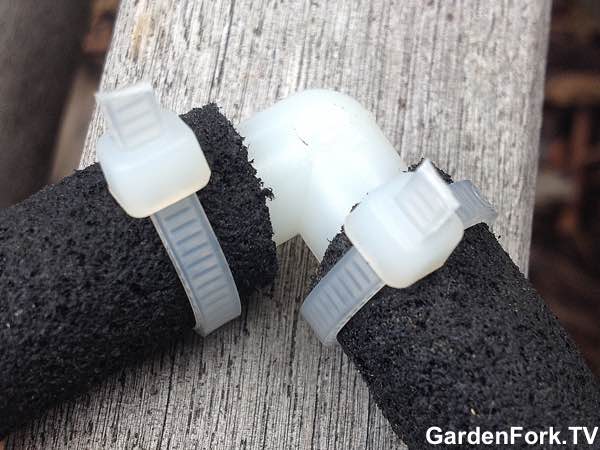 If your hose pressure is enough to pop out the elbows and Ts, use wire or cable ties to connect the hoses. At the hose ends, I use a wooden dowel or bend over the end of the hose. Sometimes bending the hose doesn't work.
Parts needed for this project: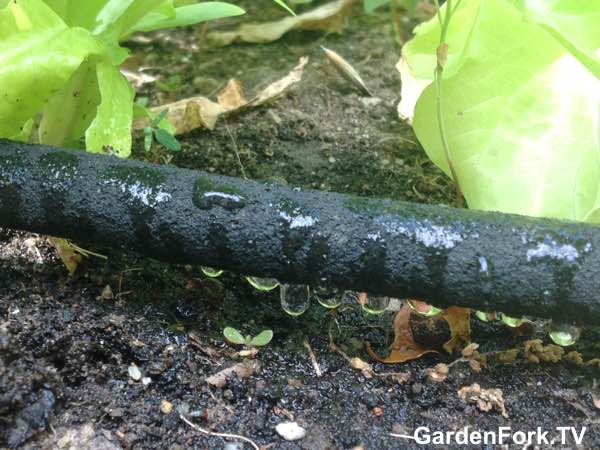 Here is a diagram of the watering system for my raised bed vegetable garden: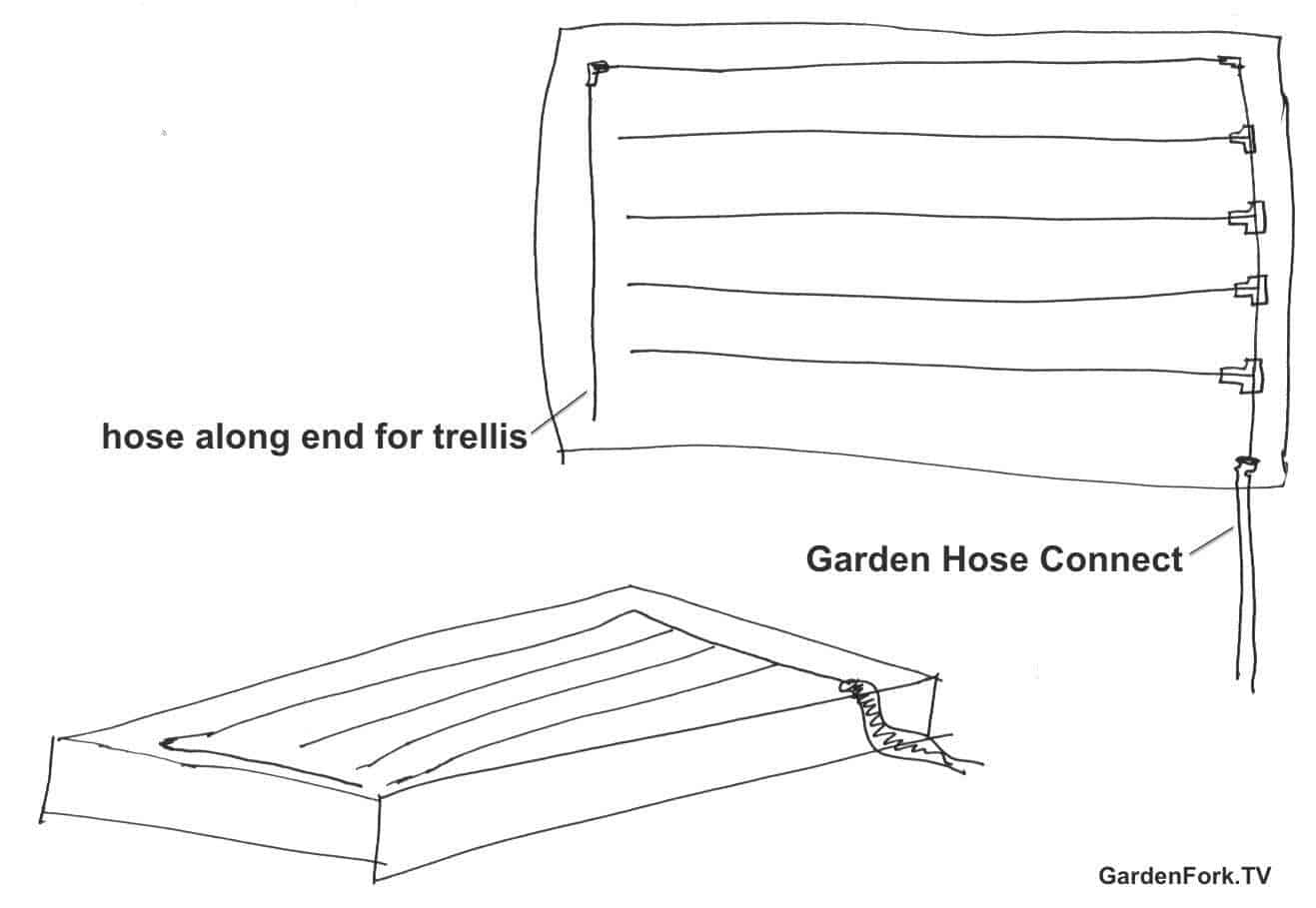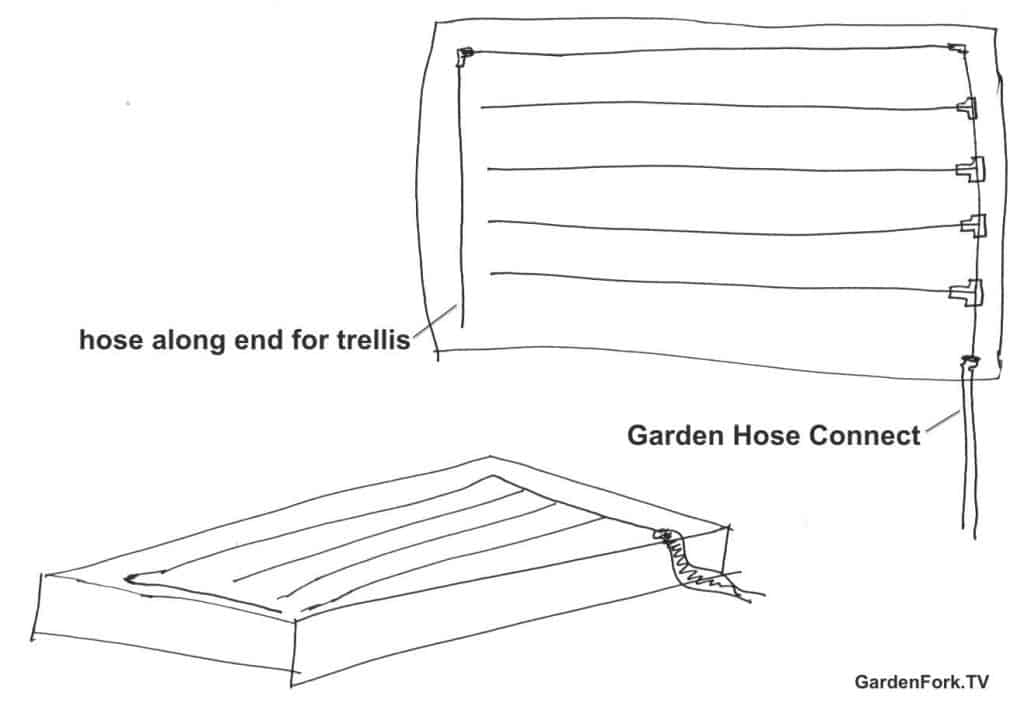 For my beds, I run a hose across the bottom end of the bed for a trellis. I usually plant snow peas or beans on a trellis at both ends, and the lateral soaker hoses don't do a great job of getting to all the seeds I plant along that edge.
For connecting the garden hose to the bed, I show in this soaker hose installation video how I bury the hose so the lawn mower doesn't run over it.

I have found it best to use your soaker hose drip irrigation system once or twice a week in the early morning, you want long deep watering, not short shallow watering. Here is a garden hose timer that works well for automated watering.