I use this homemade DIY drip irrigation system with soaker hose for my raised vegetable beds. Its easy to build and works great. Watch the video to see our first take on a soaker hose system. If you want to build a simpler version see my video for PVC connected soaker hose system.
The drip irrigation system I built uses copper pipe, which can be expensive, you can also use PVC pipe to build the manifolds that feed the soaker hoses.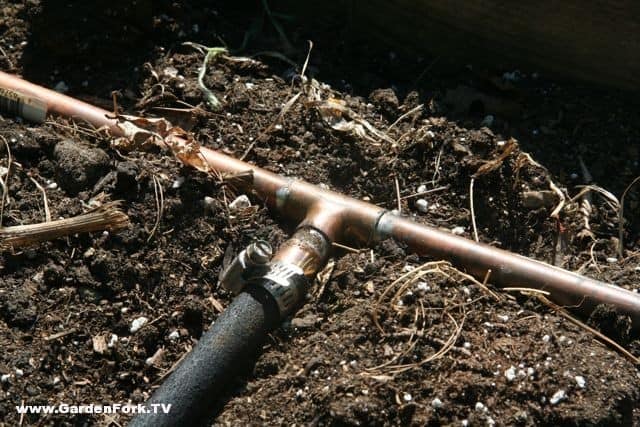 I dug a slot into the ground and pushed the garden hose into it to hide the hose feeding each raised bed. This makes lawnmower much easier too, no chance of running over a garden hose that way.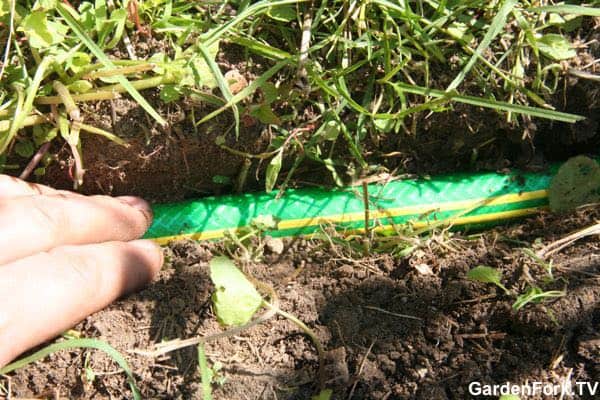 Key to watering your garden with drip irrigation is to not water it too much, i know its fun to watch the water ooze out of the soaker hoses, but you want the beds to dry out a bit between waterings. I water my vegetable beds every 4-5 days. Tomatoes, especially, grow best when the soil dries out between waterings. Too much water is just as bad as not enough water, it makes it easy for fungus and disease to grow.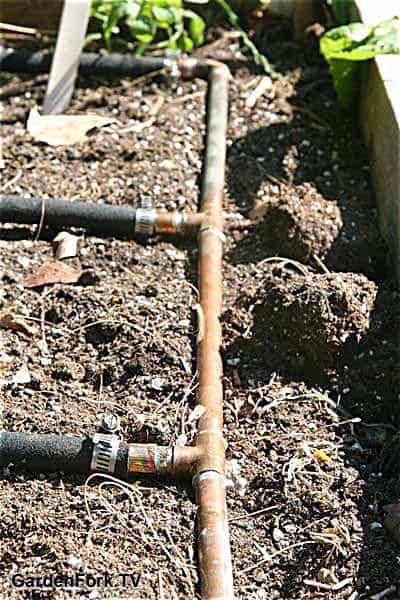 How long do soaker hoses last? I've had these in the ground year round for about 10 years. Some hoses have leaked, but not a lot. And its obvious when they are leaking, and easy to fix. All you do is cut out the leak, and connect the two pieces back together with a piece of pipe.
If the water pressure going into the hoses is fairly low, or if you use an inline pressure reducer attached to the garden hose, you can use cable ties instead of clamps to put the lines together.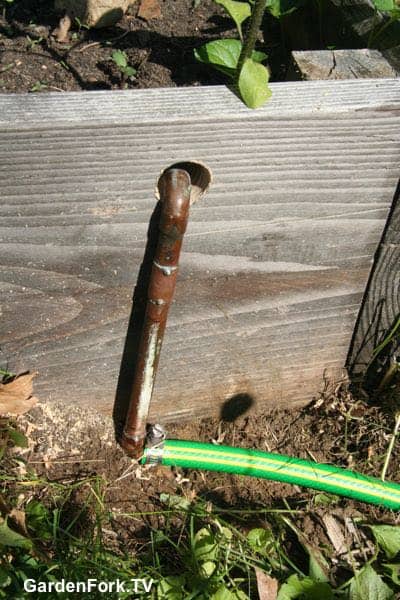 Water timers for garden hoses have improved a bit lately, below is one i recommend. Some of these timers are awful to try to program.