Katja watched our Sweet Potato Dog Treat Recipe video and made these great looking dog treats!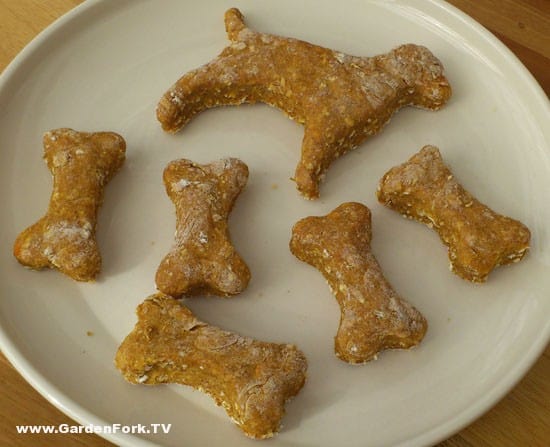 In an email, she says:
I made your Sweet Potato dog biscuit recipe today. My slightly picky Labrador pup –I know a contradiction in terms- loves them.
Really liked the dogbone cookiecutter you used and looked online for one. I didn't find a large one but it will do fine for a small treat.
They also had a couple of dog breed cookiecutters and I got the Labrador one.
It's kinda fussy with the sticky sweet potato dough but they came out ok.
I know some Labradors that are picky about their dog treats - Henry wont eat carrots, and of course, Charlie Pup inhales them.
The dog treat dough for this recipe is kinda sticky, I think the sweet potato makes it that way, its also full of potato strand like stuff, so that adds to it. But with a good cookie cutter, or just a tin can, you can cut out the dog treats.
I really like the Labrador cookie cutter Katja used here. You can find some cookie cutters online here.
We have a few dog biscuit recipes, click  here to watch them all
Have a dog treat recipe? please share it or your treat ideas below in the comments, thx!