This is one of those fall out of your chair kind of things.

After being a guest a few times on Martha Stewart Living Radio, I've been asked to guest host the afternoon of March 7th and March 8th.
How cool is that?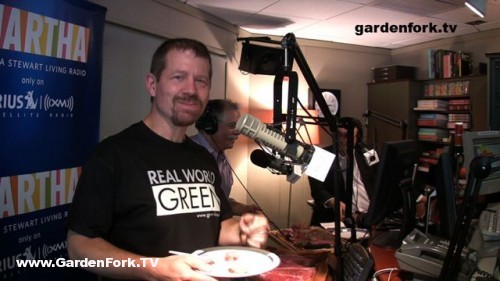 I've been working with the producers this week about guests I'd like to have on the show, and confirmed the following cool people:
Nichelle Stephens, Cupcakestakesthecake blogger & social media expert
Ulla Kjarval, grass fed beef farmer - advocate - blogger
Gennaro Brooks Church, green contractor, EcoBrooklyn.com
Jaden Hair, SteamyKitchen.com cookbook author , TV personality
Robert Newton, Chef & Owner, Seersucker Brooklyn NY
Megan Paska, urban homesteader, beekeeper, BK Swappers
Joshua Stokes, chef with the answers to  your questions, GrillAChef.com
I'll be on from 1-4 pm Monday and Tuesday. You can listen to Sirius ch 112 - XM ch 157 on your computer and smartphone. They offer a 30 day trial, you can learn more here.